Prince Filip inaugurates Antwerp Central
The renovation of Antwerp Central train station is finally completed after 10 years. To celebrate the inauguration of the renovated station five authors were asked to contribute to a 'train novel'. The novel rolled off a printing press in the station. The first copy was given to Crown Prince Filip.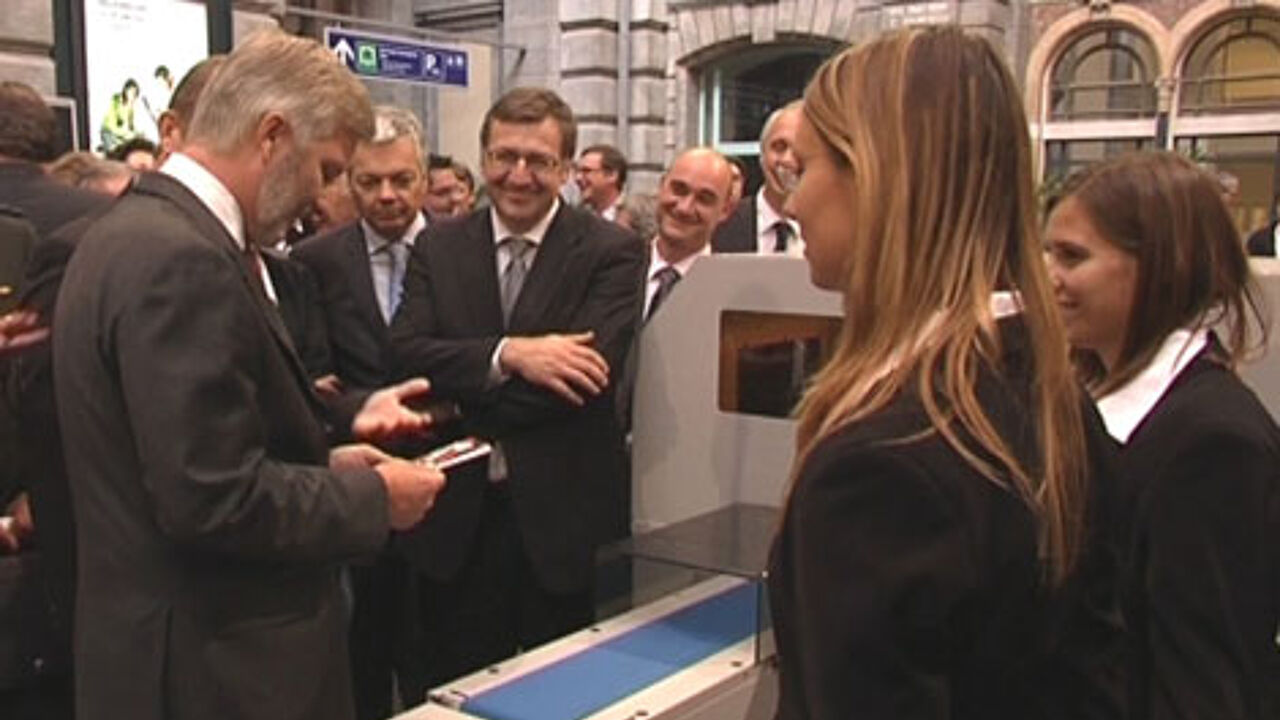 Prince Filip ceremoniously inaugurated the newly restored Antwerp Central on Friday afternoon. The beautiful Belle Époque station dates from 1905. Over the past ten years the protected monument, added to the heritage list in 1975, was renovated and modernised.
The Crown Prince received the first copy of a literary train novel fresh from the press in the station hall.
Five authors contributed to the novel. Herman Brusselsmans, Anne Provoost, Oscar van den Boogaard, Tom Naegels and Joke Van Leeuwen each sat in the main hall for one day and wrote stories about the train station and surroundings in Antwerp. According to one of the writers the end result was a love story with a happy ending.
From today the train novel can be bought in Antwerp Central for a symbolic one euro.