Anderlecht alone at the top
In first division football Anderlecht are alone in first place after 9 days of play. Anderlecht beat Germinal Beerschot 1-0. Club Brugge blew an enormous chance to keep up Anderlecht by only managing a 1-1 draw against the second-to-last Mouscron.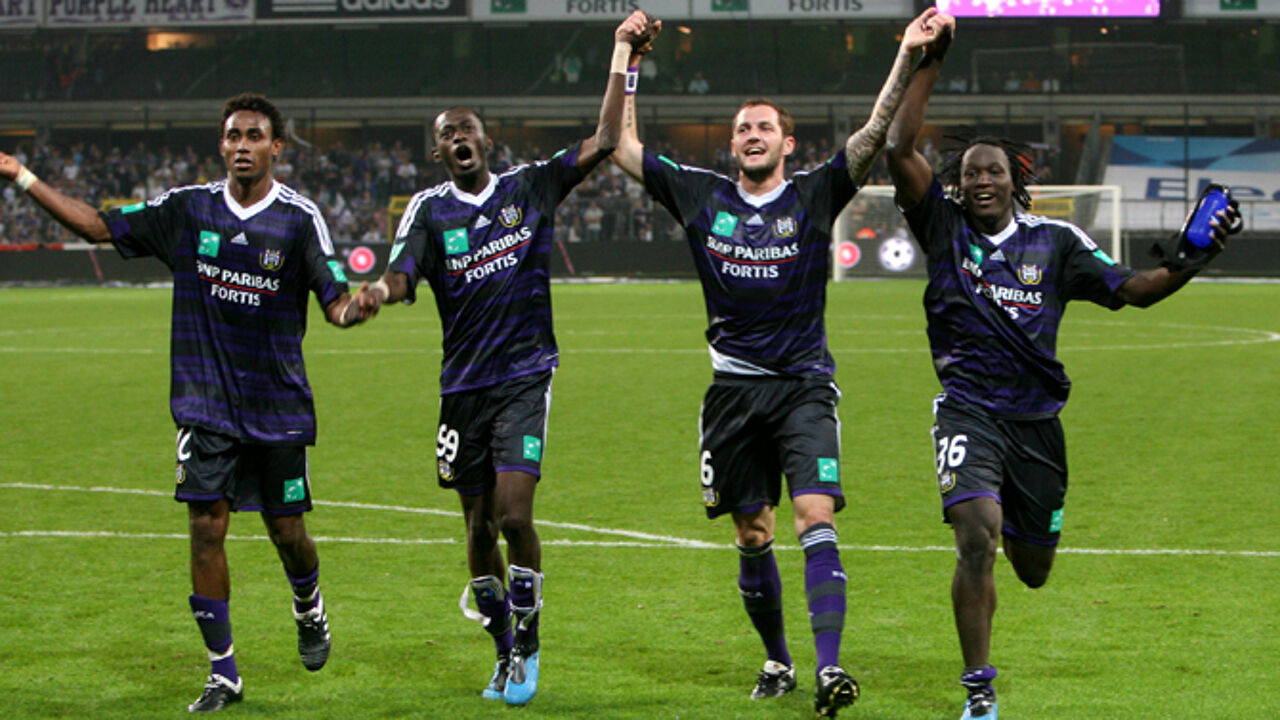 Anderlecht were off to a good start and had several opportunities to score in the first half.
The best chance was for Kanu but he kicked wide. Going into half time it was still a goalless match.
Romelo Lukaku scored the one and only goal of the match taking the score to 1-0 in the 54th minute.
Just before the end of the match Victor Wanyama got a red card (photo) for a mean tackle on Matias Suarez.  It was an incomprehensible foul in the 87th minute.
Picking up the three points, Anderlecht now have 20 points. This is two points more than Club Brugge at 18 points. Sint-Truiden and Standard both have 17 points in the overall standings and KV Mechelen has 15 points.
Germinal Beerschot are in 8th place with 12 points.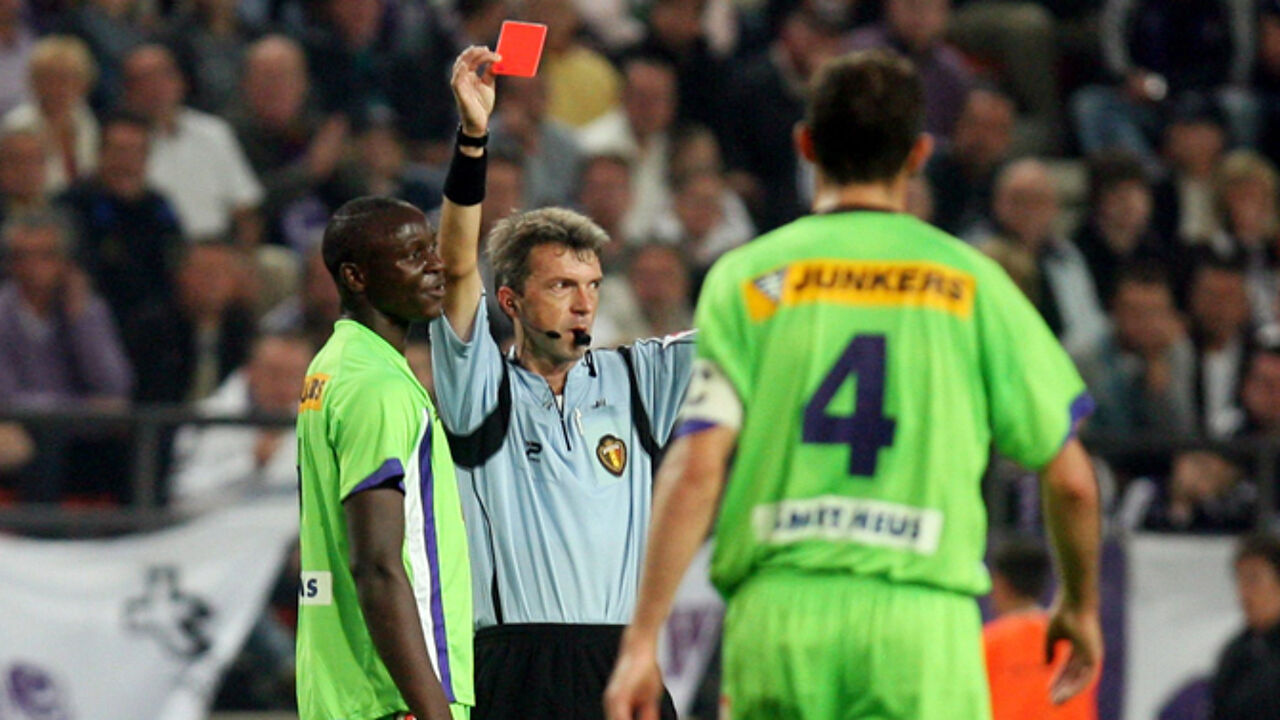 Club Brugge squander 2 points against Mouscron at the bottom of the rankings
Club Brugge were unable to get further than a 1-1 draw against Mouscron, squandering 2 points, Brugge got just 1 for the tie.
Jaycee Okwunwanne scored the first goal of the match in the 52nd minute. George Kouemaha scored the equaliser 4 minutes later.
Club Brugge missed out on an incredible chance to keep up with Anderlecht in first place.
Club Brugge, at 2 points from the leader lost to a club in second to last place.
Mouscron have 6 points, which is double what last placed Roeselare have.