Blood Procession is World Heritage
The United Nations' cultural organisation UNESCO has recognised Bruges' Holy Blood Procession as 'World Heritage'.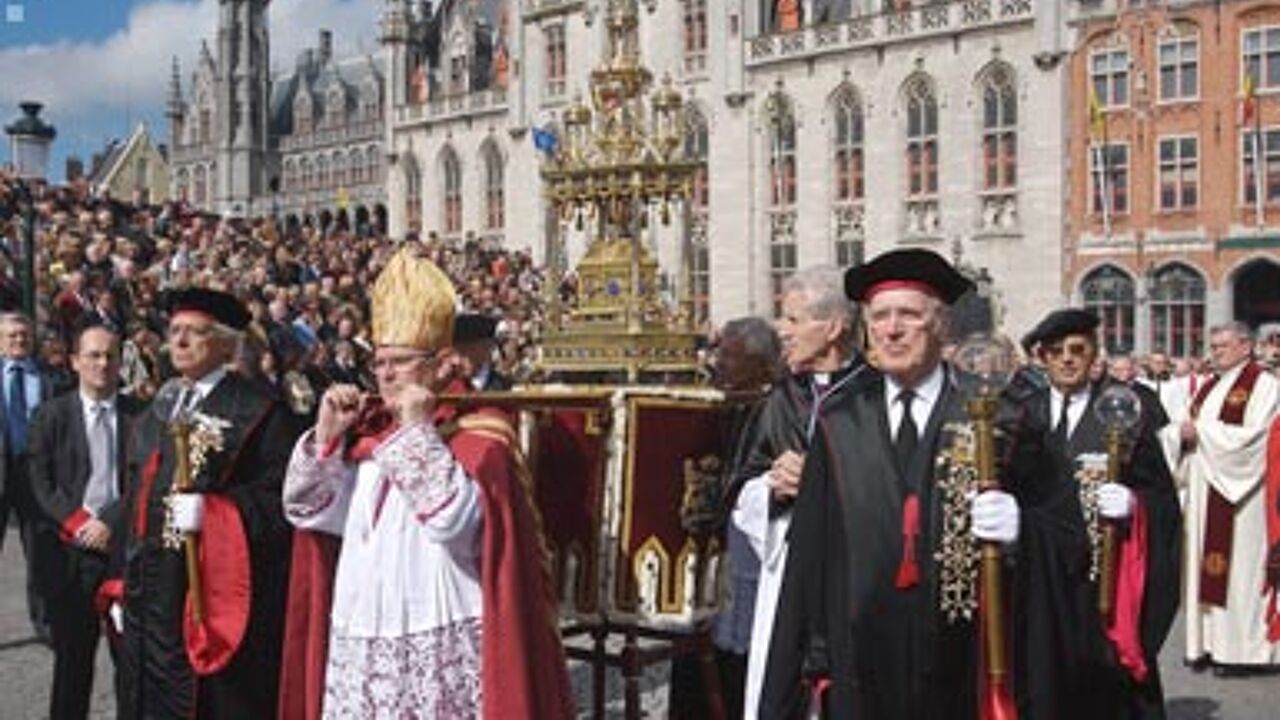 The Holy Blood Procession was one of 76 traditions that were recognised as 'world heritage' at a meeting in Abu Dhabi on Wednesday.
The Blood Procession is seen as 'immaterial heritage', a term that covers anything from feasts, dancing, music, oral traditions, rituals and old crafts.
The Bruges Procession celebrates the return to Flanders of Count Diederick of Alsace.
That happened in 1150.
The count had been away on the Second Crusade, but he hadn't forgotten his countrymen while he was in the Holy Land and brought back a vessel reputed to contain the blood of Christ.
This relic is carried in the procession that is held on Ascension Day.
The procession often attracts a crowd of 25,000.