Europa League: Belgian clubs draw
In the second round of the Europa League group phase Anderlecht and Club Brugge both drew in the last minutes of play. Anderlecht tied Ajax (Netherlands) 1-1; Club Brugge drew 2-2 against Toulouse (France). Anderlecht are top of the rankings of Group A with 4 points. Club Brugge are in third place with one point in Group J.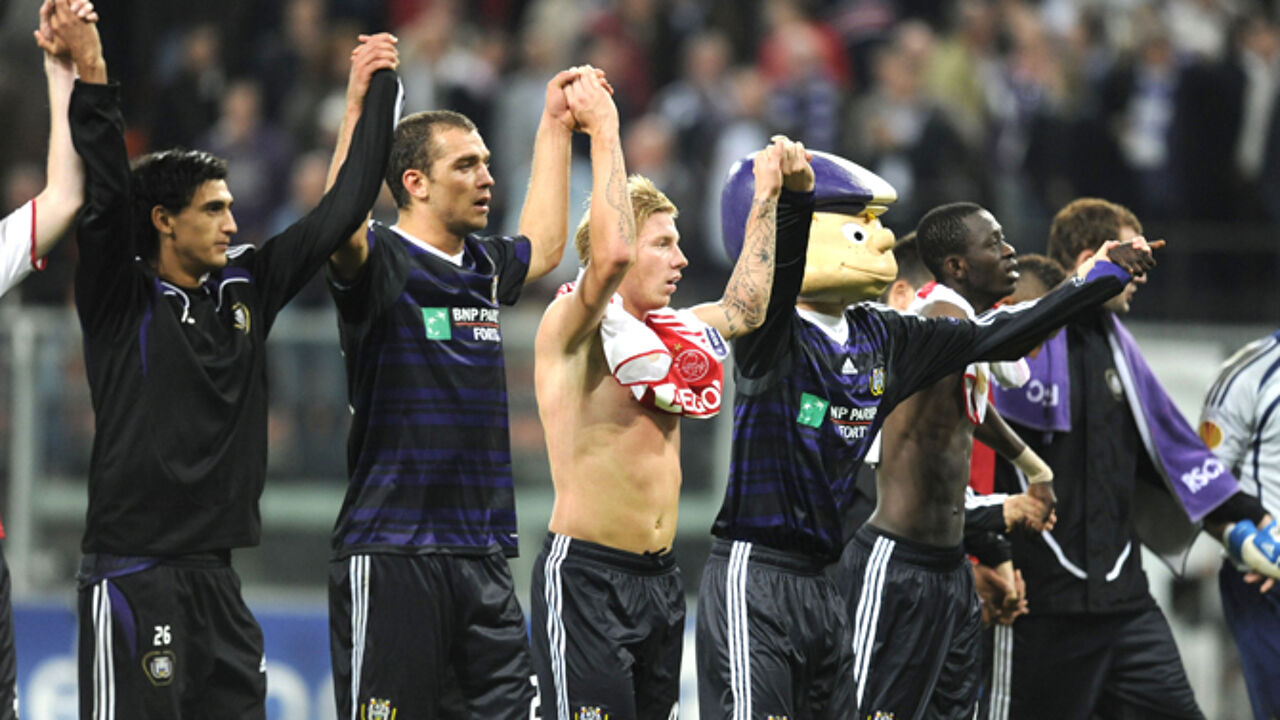 Anderlecht grab a point that feels like a victory
Anderlecht and Ajax split the points in the second round of the group phase of the Europa League. Anderlecht looked set to have to swallow a home match loss. The Dutch controlled much of the match but frittered away opportunities to score. Dennis Rommedahl finally scored for Ajax in the 73rd minute.
Ten minutes later Anderlecht's Jelle Van Damme was out on a red card. Despite the grim prospect of the rest of the match down one man, Jonathan Legear (photo) rallied to give Anderlecht the 1-1 equaliser. With a 1-1 draw the teams split the booty. The one point for Anderlecht felt like a victory against the much stronger Ajax. The point puts Anderlecht in the lead for Group A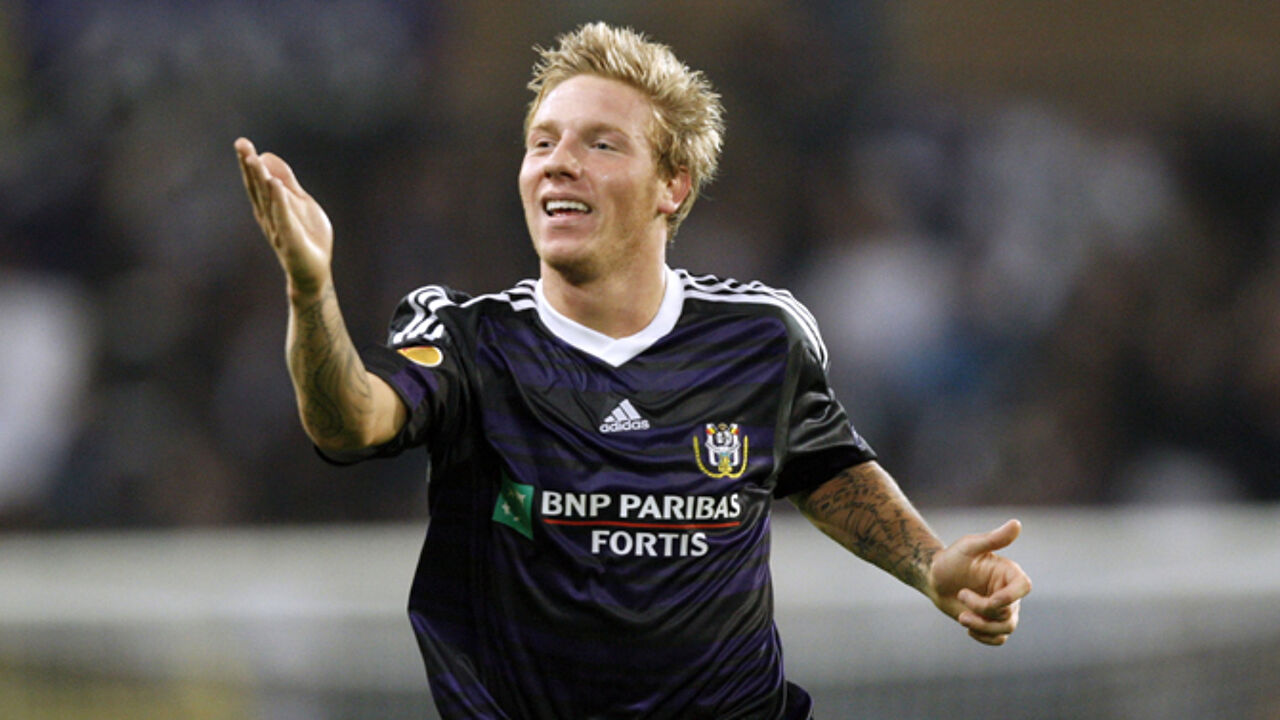 Group A
Anderlecht (Belgium) 4 points

Din.Zagreb (Croatia) 3 points

Ajax (Netherlands) 2 points

Timisoara (Romania) 1 point
Club Brugge get one point in added time clinching a 2-2 draw
Club Brugge played their best against the number 11 team in France, Toulouse. The Belgians had the most ball possession in the beginning. The first half of the match was goalless.
It was Joseph Akpala who opened the scoring in the 53rd minute giving the visitors from Belgium a 0-1 lead over Toulouse. The equaliser came 2 minutes later in the 55th minute with a goal by Moussa Sissoko. The home team took the lead in the 85th minute with a goal by André-Pierre Gignac.
The French club looked set to pull in the maximum points until 5 minutes into extended play (90+5') when Ivan Perisic managed the equaliser and the first point for Brugge in this round, just after having been served a yellow card.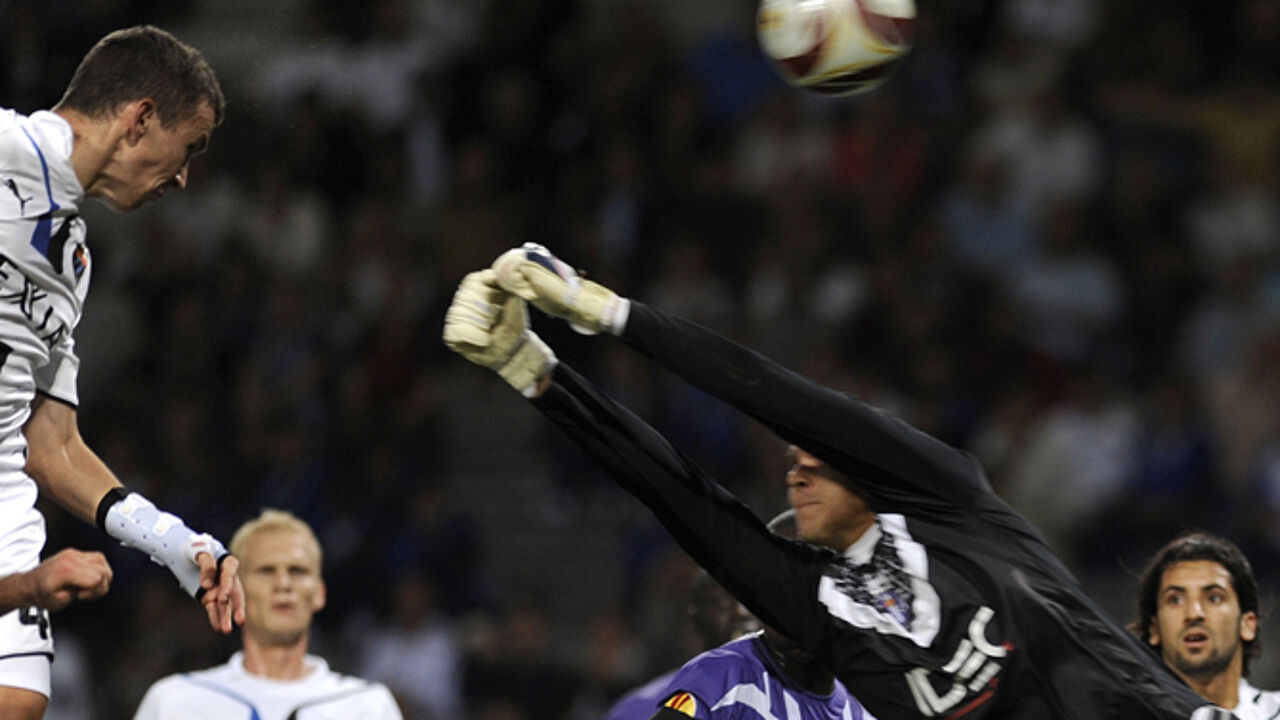 Group J
Shakhtar Donetsk (Ukraine) 6
Toulouse (France) 4
Club Brugge (Belgium) 1
Partizan Belgrade (Serbia) 0