KV Mechelen laughs, Sint-Truiden cries
KV Mechelen's recent run of good form continued with a 2-0 home win against Sporting Lokeren. The win sees Malinwa move up to second place, although with both Club Brugge (third) and Standard de Liège (fifth) playing on Sunday KV Mechelen could end the weekend third or even fourth. Elsewhere, newly-promoted Sint-Truiden's bubble seems to have well and truly burst. The Canaries lost their third match in a row and slip down to fourth place in the table.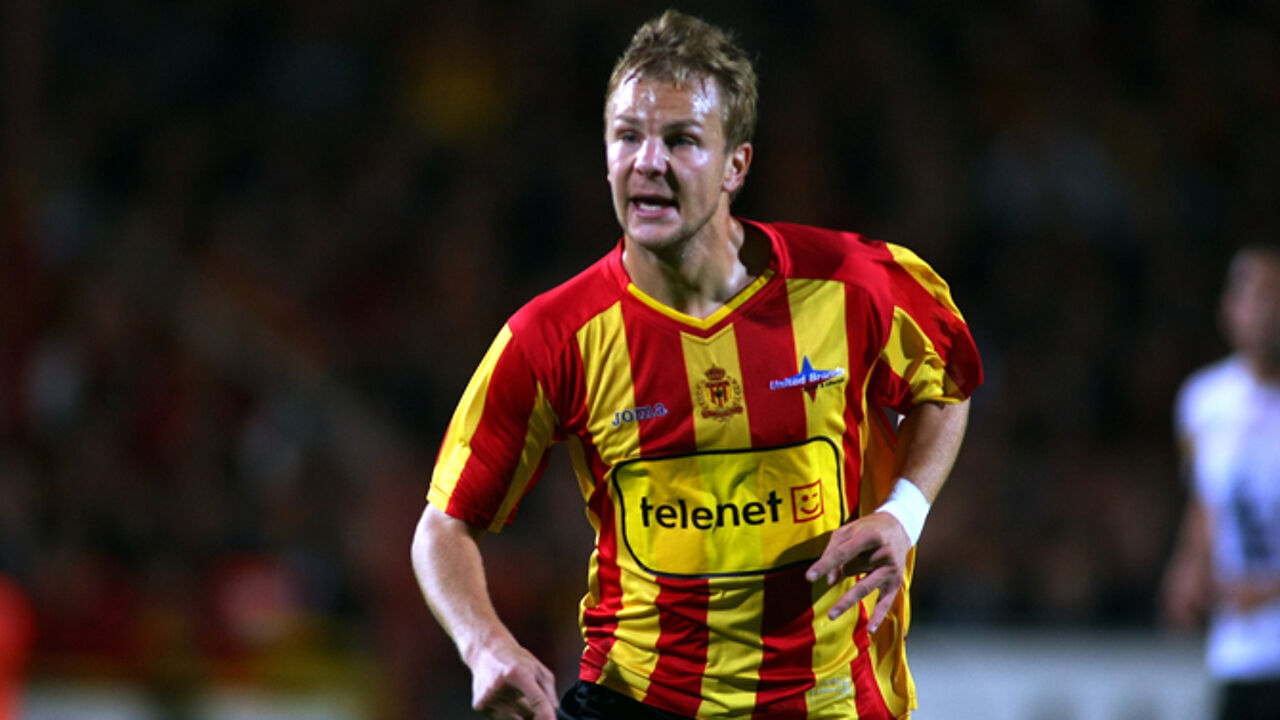 KV Mechelen had no trouble at all seeing off Sporting Lokeren.
Malinwa dominated the match for all but the first quarter of an hour of the second half.
KV Mechelen took the lead on six minutes through a Julien Gorius (top photo) penalty.
Malinwa then slowed things down but Lokeren was unable to put together much in the way of chances.
KV Mechelen looked by far the most dangerous team in front of goal, but was unable to capitalise on its chances and the half time score remained 1-0.
Sporting Lokeren started the second half as the better side, but was unable to score.
Aloys Nong's 73rd minute goal for KV Mechelen proved to be the final nail in Lokeren's coffin and the match ended 2-0 to Malinwa.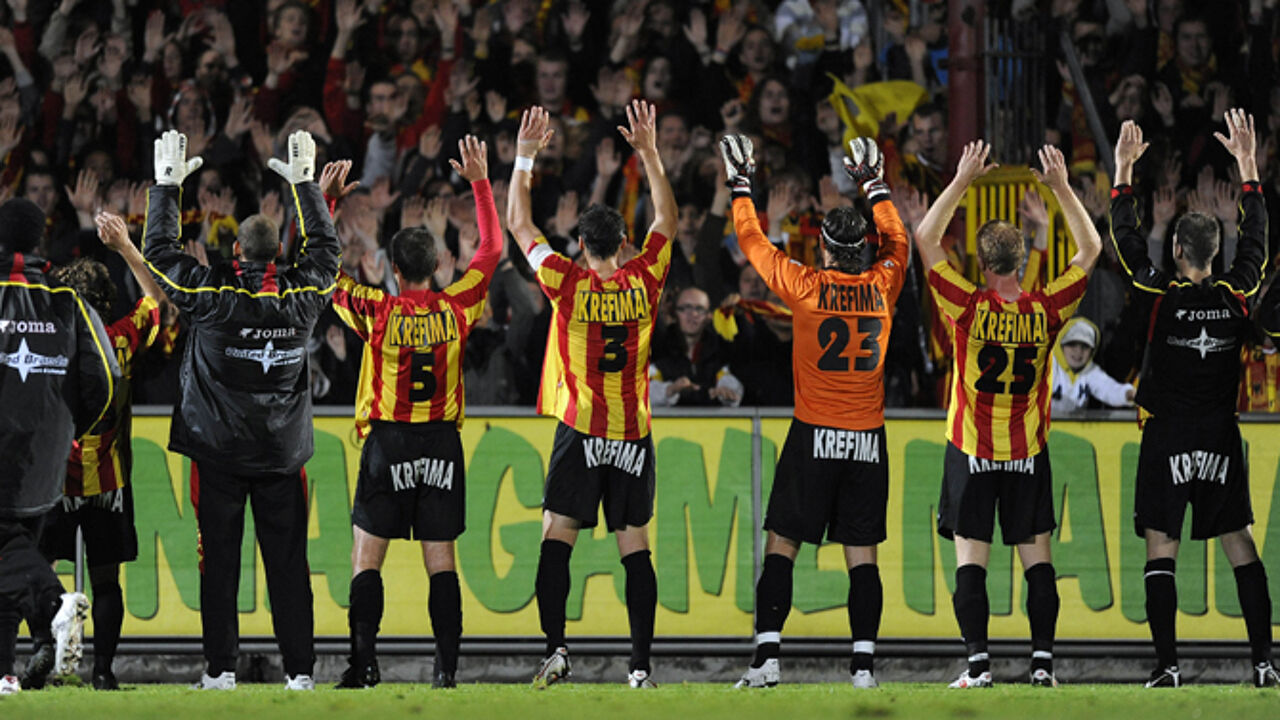 Is the dream finally over?
After an incredible start to the season that saw the club top the First Division a few weeks ago, newly-promoted Sint-Truiden has been brought back to earth with a bang.
The Canaries lost their third game in a row on Saturday.
This time it was Zulte Waregem that did the honours.
The West Flemings took all three points from their trip to Limburg after a 2-1 win.
Zulte Waregem started strongly with Makiesse missing an excellent chance after just a minute of play.
The visitors were the better side and this was rewarded with a Makeisse goal on 24 minutes.
Two minutes into the second half, Sint-Truiden had a golden opportunity to equalise when they were awarded a penalty after the Zulte Waregem keeper Bossut (photo) fouled Onana.
However, Bossut saved Alex Da Silva's spot kick and the score remained 1-0 to the West Flemings.
Zulte Waregem made it 2-0 just two minutes later through a Chevalier header.
Zulte Waregem played the better football for most of the second half.
However, Sint-Truiden was able to pull one back ten minutes from time through a Sidibe header.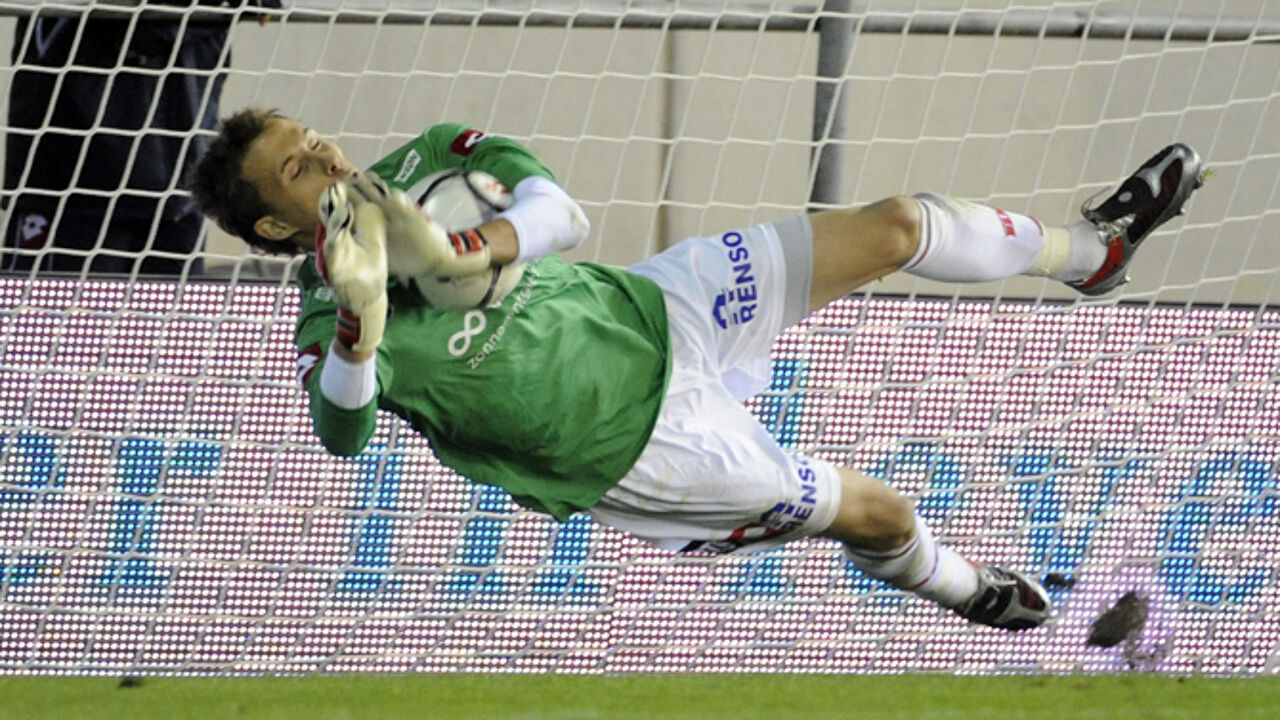 Rits saves the Rats
Germinal Beerschot have their sixteen year old striker Mats Rits to thank for their 3-1 home win against Westerlo.
The Rats had gone behind on 15 minutes after Dieter Dekelver scored for Westerlo.
However, two second half goals from Rits (photo) on 60 and 90 minutes and a Faris Haroun goal two minutes from time saw Germinal Beerschot take all three points.
Germinal Beerschot move up to seventh place. Westerlo is thirteenth.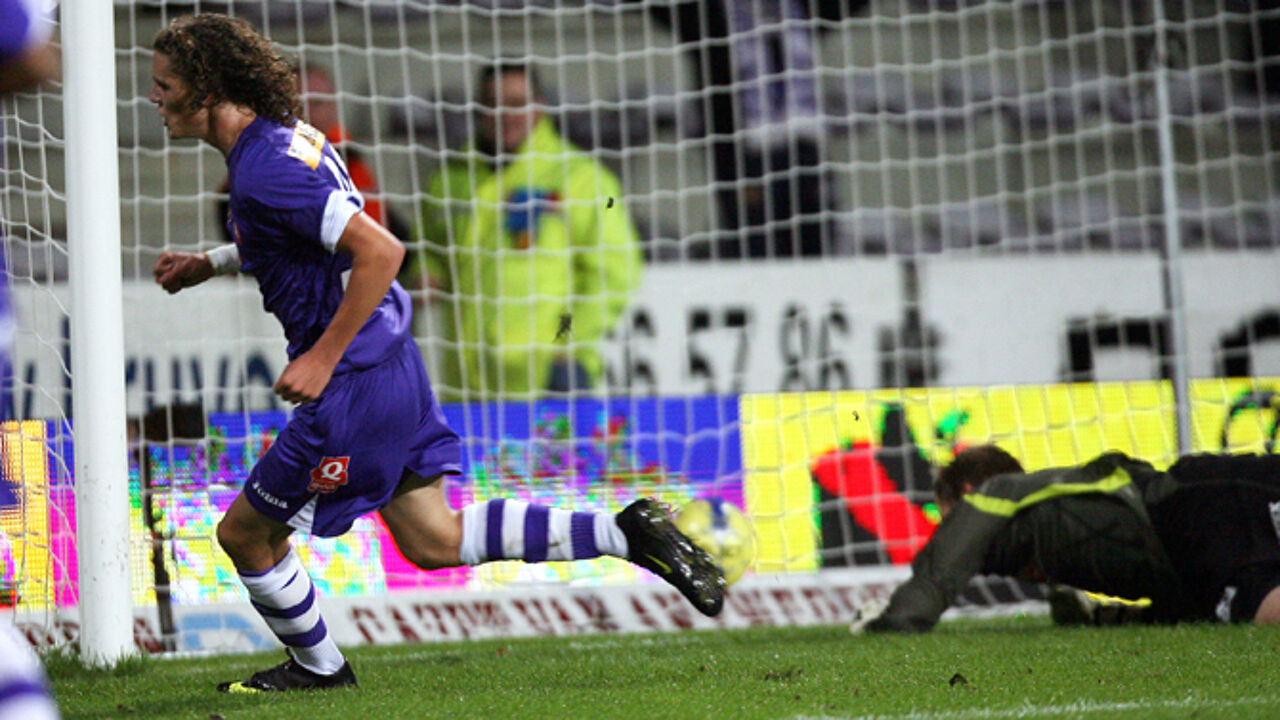 Roeselare wins at last
Bottom club Roeselare won its first league match of the season on Saturday.
Two late goals were enough to ensure victory in the West Flemish derby against Cercle Brugge.
Mama Dissa opened the scoring for Roeselare on 24 minutes, only for Frederik Boi to level the score ten minutes later.
Bernt Evens put Cercle 2-1 up on 60 minutes.
However, two late goals from Bjarni Vidarsson and Mama Dissa made the score 3-2 to Roeselare.
Six goal thriller in Charleroi
The match between Sporting Charleroi and KV Kortrijk had no lack of goals.
Kortrijk was two up after just 25 minutes with goals from Vandenbroucke and Ibou.
However, the Zebras weren't going to go down with out a fight and Cordaro's 39th minute goal made the half time score 2-1.
A Théréau penalty on the hour saw Charleroi draw level.
The Zebras took the lead seven minutes later when Théréau (photo) scored his second and Charleroi's third goal of the evening.
A Jimmy Hempte goal five minutes from time made the score 3-3. Sporting Charleroi move up to ninth place.
KV Kortrijk is 14th.