Newcomer Potongole wins Brussels Marathon
The Kenyan Abraham Potongole has won this year's Brussels Marathon. Potongole completed what was his first ever marathon in 2 hours 15 minutes and 20 seconds. This was 2 minutes and 16 seconds faster that the Fleming Rik Ceulemans. Brussels was Ceulemans' last race of a career spanning 47 marathons in cities around the globe.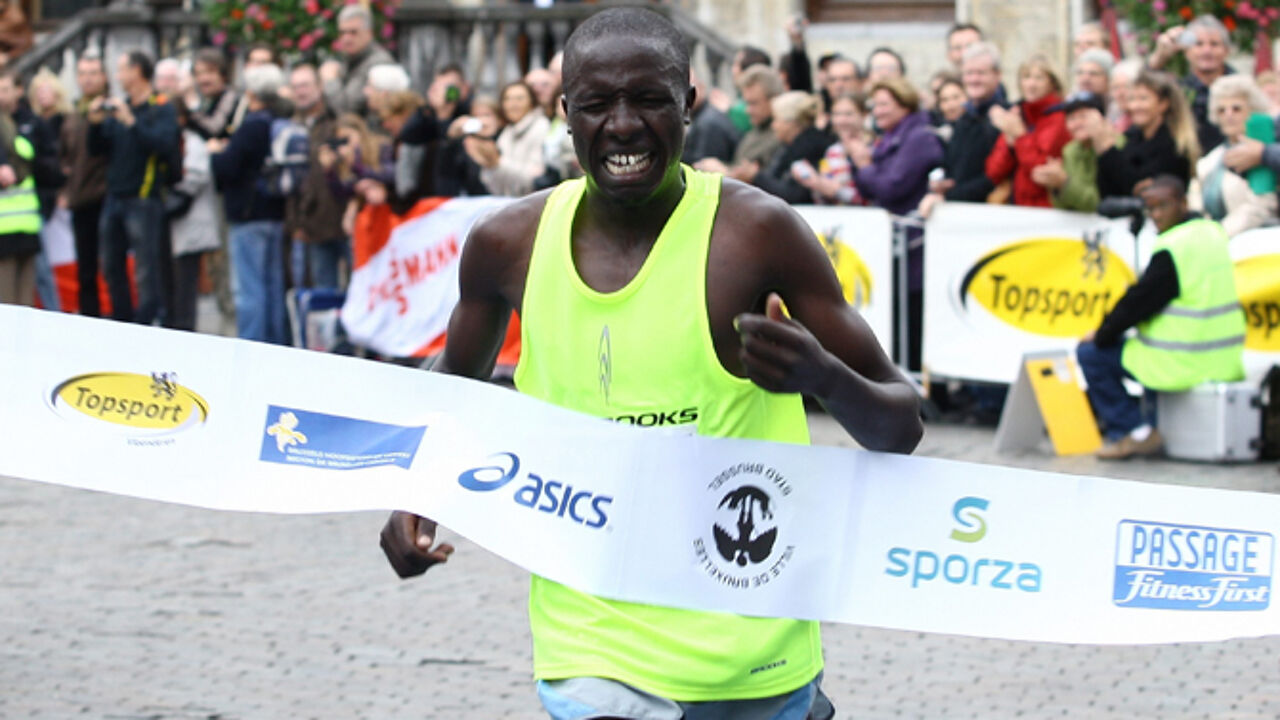 Potongole speeded up around 10km from the finish, breaking free from the leading pack.
He was all alone when he crossed the finishing line on Brussels historic Market Square.
It was another two and a quarter minutes before he was joined on the square by second-placed Ceulemans.
The Fleming finished the race in 2 hours 17 minutes and 36 seconds.
The Kenyan William Suparimuk came in third.
The Fleming Virginie Soenen won the women's race with a time of 3 hours 7 minutes and 12 seconds".