Tremelo honours Father Damien
The Flemish Brabant municipality of Tremelo is celebrating the impending canonisation of its most famous son Jozef De Veuster, a.k.a. Father Damien. The Belgian Primate Cardinal Danneels and the Bishop of Honolulu celebrated a special mass in honour of the 19th century missionary that did so much to ease the suffering of the leapers of Molokai.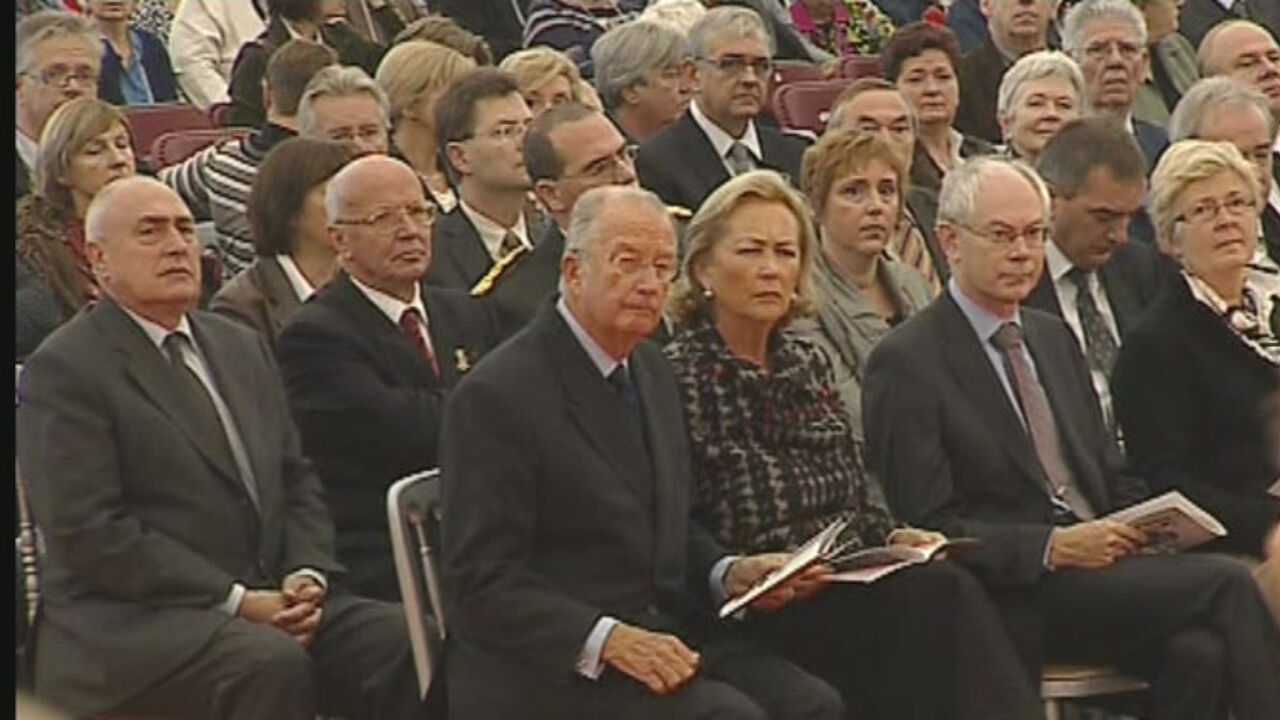 The municipal authorities in Tremelo had invited the American President Barak Obama to attend the celebrations.
However, President Obama is unable to attend and is being represented by the new US Ambassador to Belgium Howard W. Gutman.
King Albert II and Queen Paola of the Belgians (photo) are also among those attending.
As is the Belgian Prime Minister Herman Van Rompuy (Flemish Christian democrat).
Flags displaying an effigy of Father Damien line the streets of Tremelo and dozen of tents have been put up to provide refreshments and shelter to the thousands of people attending the celebrations.
Father Damien of Molokai
Father Damien was a 19th century Flemish missionary who ministered to leprosy patients in Hawaii.
Born Joseph de Veuster, in 1840 in Tremelo (Flemish Brabant) he entered the Congregation of the Sacred Hearts in 1859 and was ordained a priest in Honolulu.
He worked there for nine years before spending sixteen years on Molokai.
He ultimately succumbed to leprosy in 1889.
Father Damien is revered in Hawaii.
In 1969, the State gave a statue of him to the United States Capitol's National Statuary Hall Collection.
In 1995, Hawaii Senators Daniel Akaka and Daniel Inouye proposed a resolution honouring the priest that was passed by the U.S. Senate.