Standard only managed one goal in the match against Racing Genk. After a controversial call by the referee João Carlos was sent off with red and Milan Jovanovic turned the penaly into the only goal of the match.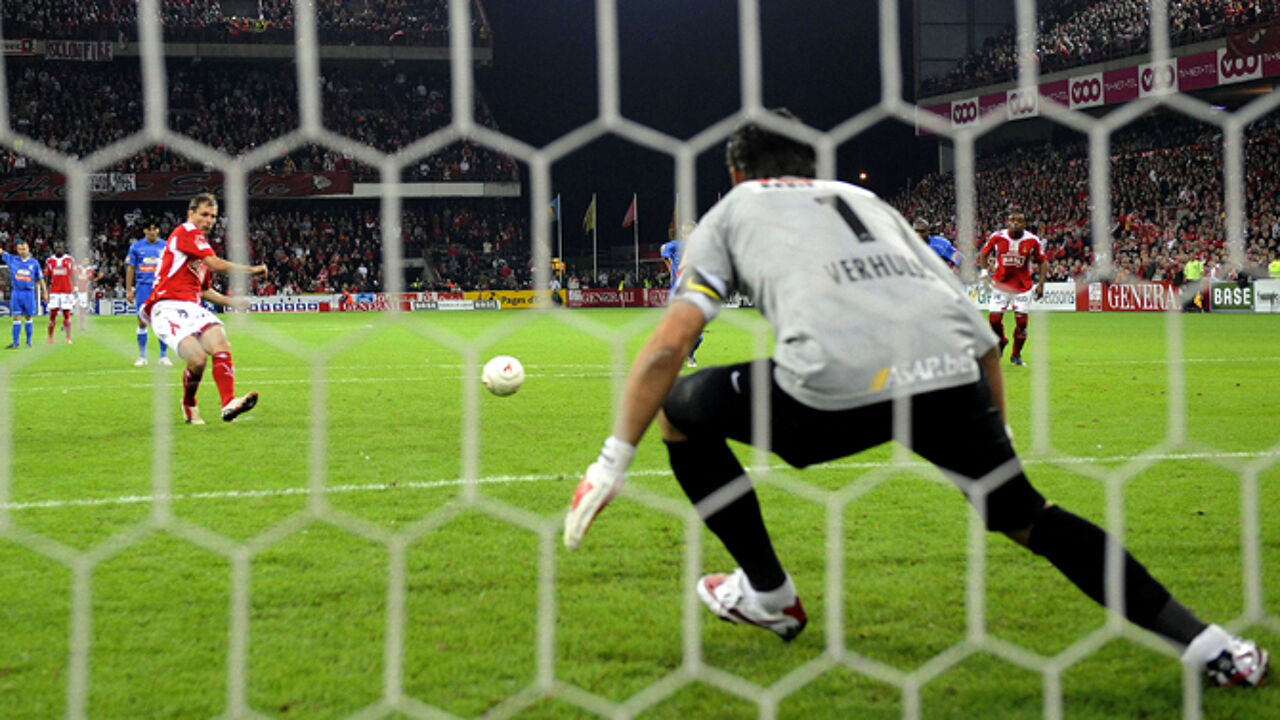 Standard were off to a promising match. Jovanovic had two good opportunities to score, but to no avail. The Genk players were well placed to stave off the advances by the home team.
Standard were unable to take the tempo up a notch and even Jovanovic and Mbokani were sluggish. Genk's self-confidence grew and the visitors ventured a few (weak) attempts at a goal. All in all it was a wimpy first half of the match with a 0-0 score going into the second half.
The second half was a bit more eventful if it were only for the very controversial red card served to João Carlos after colliding with Mbokani (photo) in the 57th minute.
Milan Jovanovic took advantage of the dubious call and with a penalty scored the only goal of the match.
Genk had to continue play with one man less, but Standard were unable to capitalise.
Without much conviction Standard took the three points and remain in the top three alongside Anderlecht at just one point from leaders Club Brugge.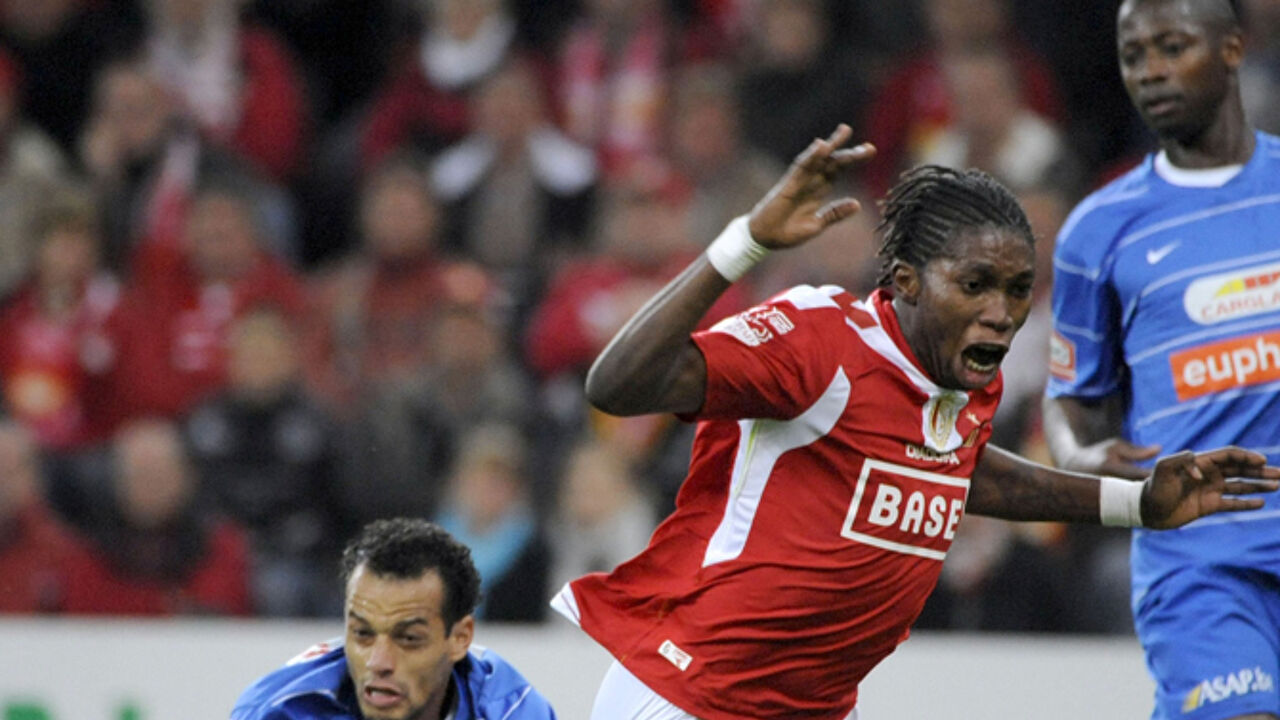 Club Brugge alone at the top
Earlier on Sunday Club Brugge beat Sporting Anderlecht by 4 goals to 2. Club Brugge are alone at the top with 21 points. Anderlecht and Standard have 20 points. KV Mechelen have 18 and Sint-Truiden 17.