Autumn storms wreak havoc
Heavy storms moved across Belgium Wednesday evening and night. Streets and cellars were flooded in several places and at Brussels Airport flight traffic was paralysed for 2 hours. Worst hit by the storms were the areas around Brussels and Ghent and in the province of Limburg.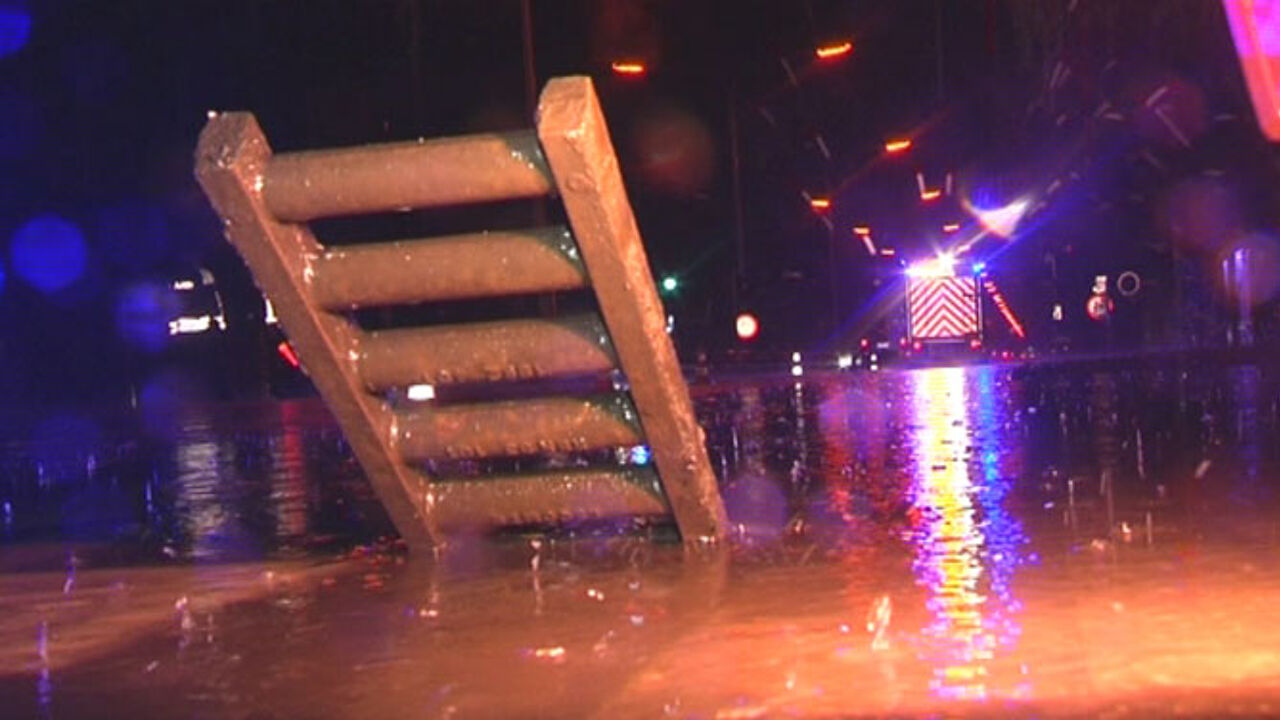 The storm caused flooding and damage in the provinces of East Flanders, Antwerp, Limburg and Flemish Brabant. Brussels and Walloon Brabant also suffered the consequences of torrential downpours.
Leaves on the ground also caused sewage systems and drains to get backed up. Only the province of West Flanders was spared. Fire departments received dozens of calls due to flooded cellars and streets.
Brussels Airport in Zaventem had to stop all air traffic for about 2 hours. At 9 pm flights traffic resumed. A number of flights were diverted to other airports. In the town of Zaventem itself a couple of streets turned into little rivers of mud. A police car got stuck in one of them (photo).
In Limburg a house had to be evacuated after it was hit a lightening bolt. The ensuing fire caused considerable damage.
Some stretches of motorway (notably on the E40 and E314) became impassable. Near Ghent one lane of the E40 simply caved in.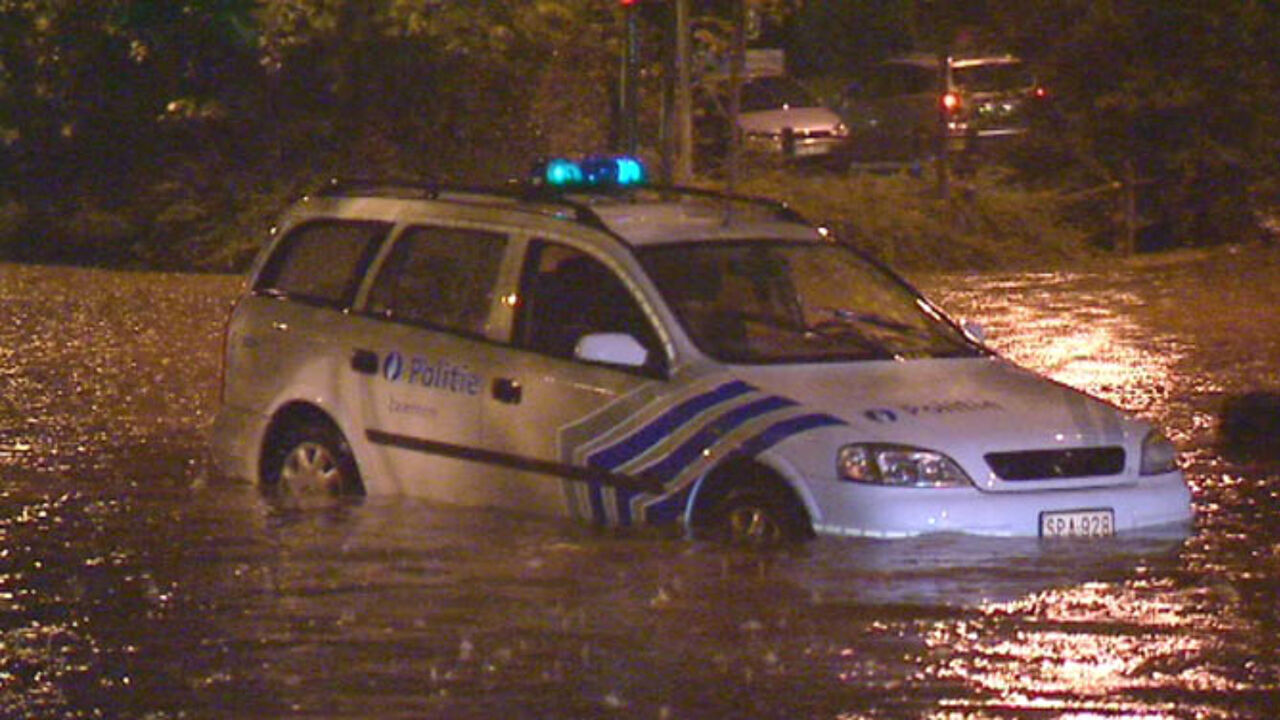 Accident with a bus in Schepdaal
Flooding was also rampant in the province of Flemish Brabant. In Schepdaal a bus drove into the side of a car, causing a head-on-collision between two cars.  No one was injured.