Belgium's Gilbert retains Paris-Tours crown
Belgium's Philippe Gilbert has won his second consecutive Paris-Tour one-day classic. Compatriot Tom Boonen triot Tom Boonen at bay to win the 230-kms Paris-Tours classic for the second successive year on Sunday.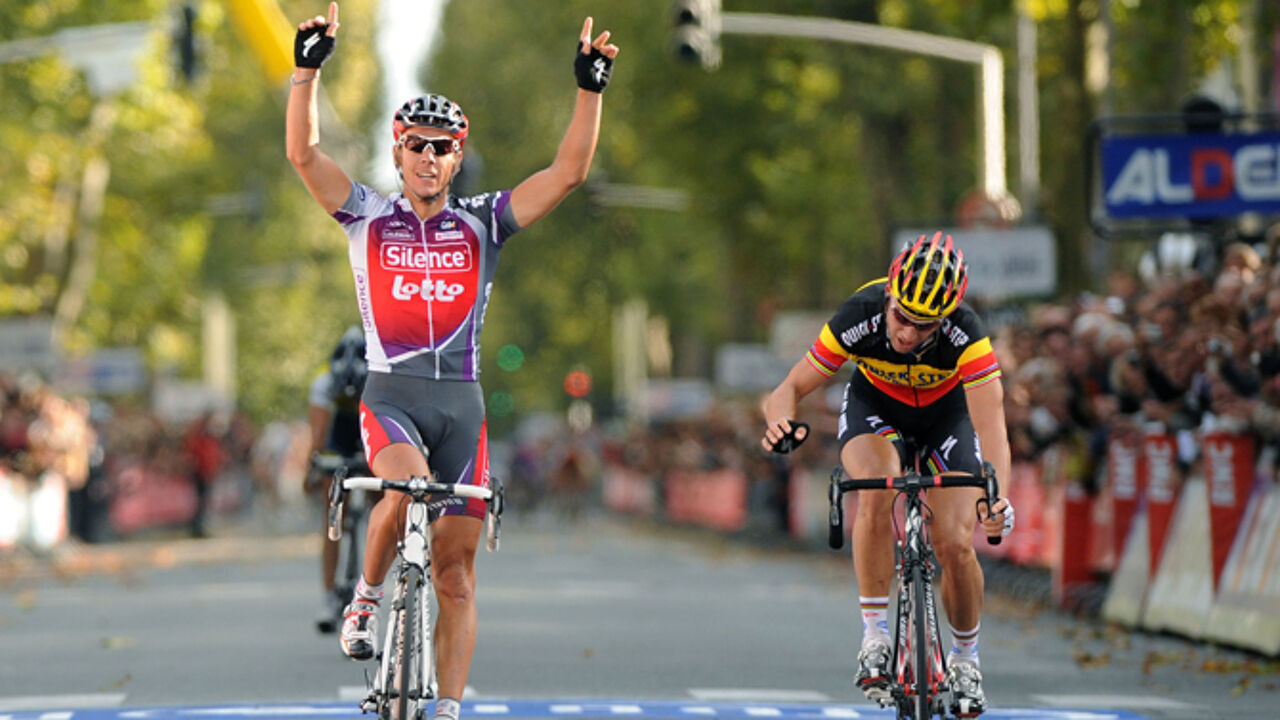 Philippe Gilbert, 27, won this same race last year and it was his first major one-day classic win.
He tucked into his compatriot Tom Boonen's slipstream when the Belgian champion attacked in the L'Epan climb, seven kilometres from the finish. They were followed by Slovenia's Borut Bozic.
The three raced on together until the final stretch when Gilbert broke away 300 metres from the line, fending off Boonen's challenge. Borut Bozic settled for third place.
"When Boonen attacked, I replied immediately. Then it was up to the stronger guy. I'm not afraid of anybody in a man to man sprint," Gilbert told reporters after his triumph.
A great week for Gilbert!
The win capped a great week for Gilbert as he also won the Coppa Sabatini on Thursday. The wins were welcome to soothe a wounded pride after his sixth-placed finish at the world championships in Mendrisio, Switzerland, earlier this month.
"I was very disappointed about this sixth place at the worlds and this is a fine revenge. I also have big ambitions for the remaining races of the season like the Tour of Piedmont or the Tour of Lombardy," Gilbert added.
Tom Boonen also had to prove a point: his season has been overshadowed by the out-of-competition dope test he failed for cocaine in April.
"When Philippe surged, I was late to react then I found myself stuck behind Bozic and that was it," Boonen said.
The road season ends next weekend with the Tour of Lombardy.