Damien: patron saint of the outcasts
In Rome Belgium's Father Damien has been sainted by Pope Benedict XVI, together with four others, in a ceremony that began at 10:00 AM. Some 2,500 Belgians are attending the ceremony from the Saint Peter's Square outside.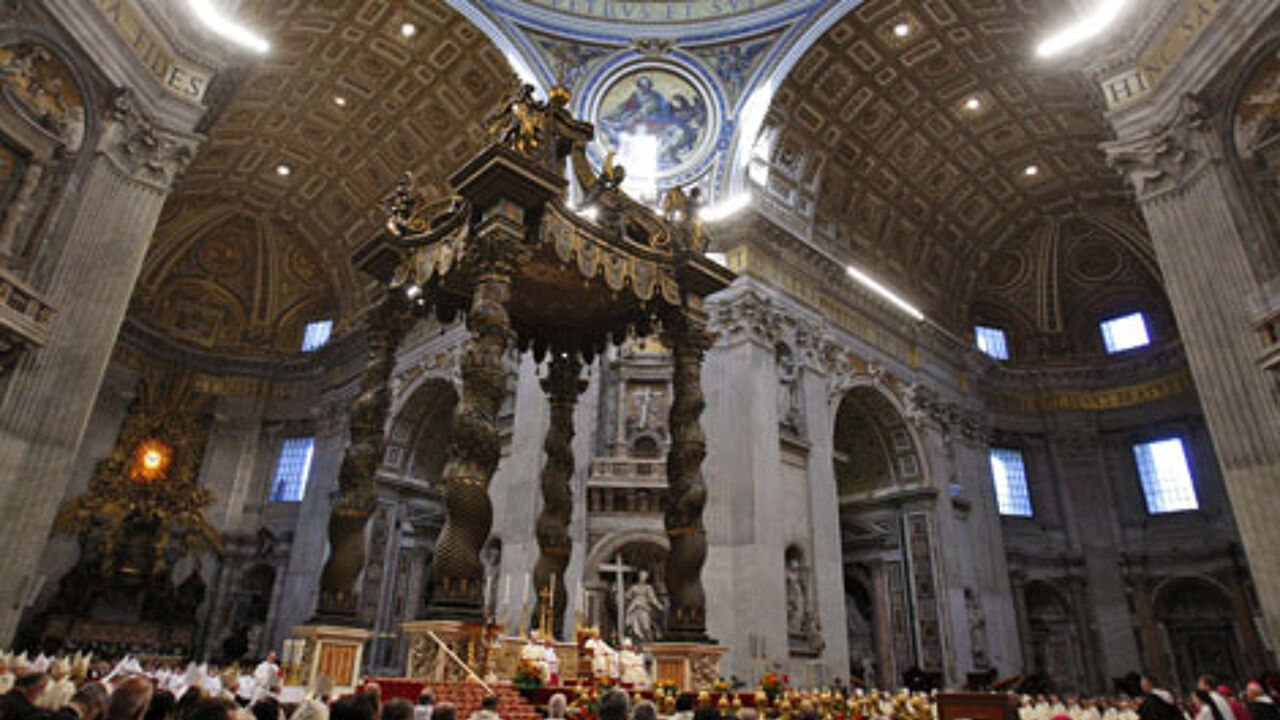 The canonization ceremony is in Latin and lasts some 2 hours. The actual canonization takes place at the beginning of the ceremony.
Together with Belgium's Father Damien, four others are also being canonized today:
the French nun Sister Jeanne Jugan (1792-1879) also known as Sister Mary of the Cross, founder of the "Little Sisters of the Poor"
the Polish Zygmunt Pelinski, former Archbishop of Warsaw
the Spanish Dominican Francesco Coll y Guitart (1812-1875)
the Spanish Trappist Rafel Arnaiz Baron (1911-1938)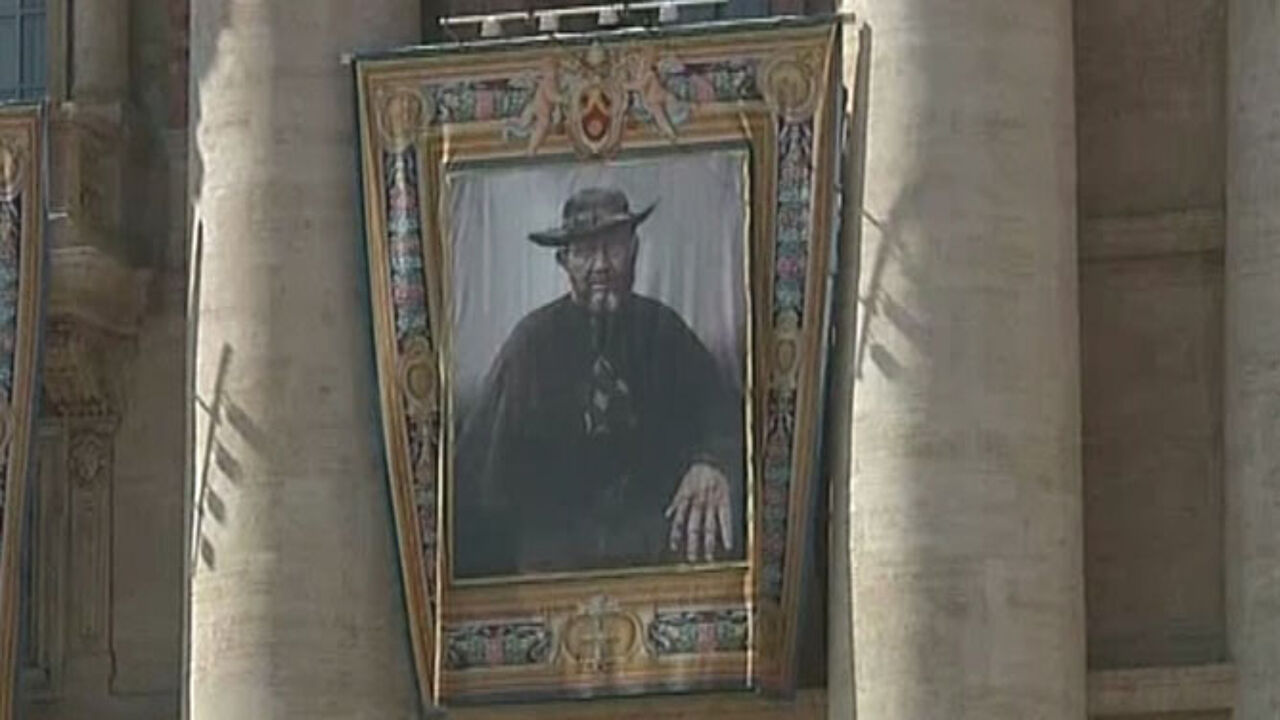 St. Peter's Basilica is overflowing and guests follow the ceremony from outside also
50 officiating priests are taking part in the ceremony, including 5 per saint. The head of the Roman Catholic Church in Belgium, Cardinal Daneels, is amongst the officiating priests.
At the very last moment it was decided to hold the canonization ceremony in the Papal Basilica Saint Peter instead of outside.
Belgium's King Albert and Queen Paola (photo) are among the guests present in the basilica. Prime Minister Herman Van Rompuy (Flemish Christian democrat) and his Christian democrat ministers (both Flemish and Francophone) are also present.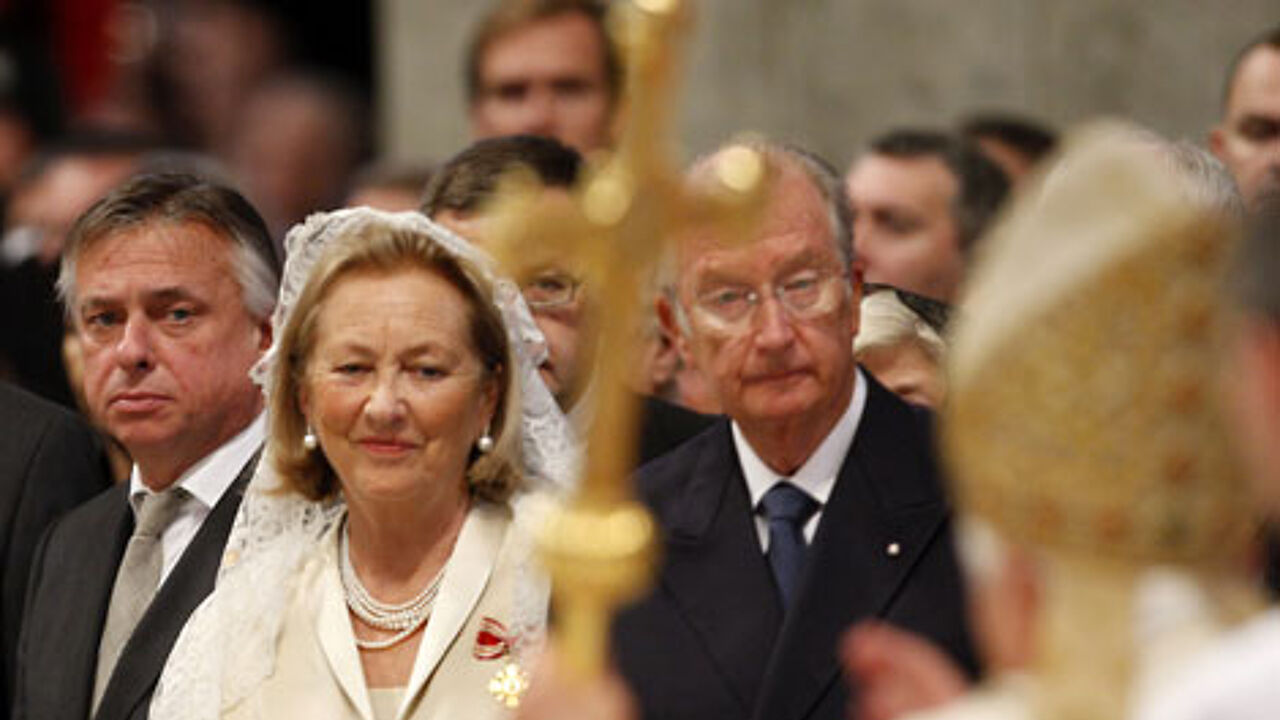 The patron saint of lepers, outcasts and HIV/Aids patients
Father Damien is the religious name of Joseph De Veuster.  The Roman Catholic priest from Belgium cared for leprosy victims on Molokai, an island in the Hawaiian archipelago for 16 years. He finally succumbed to the disease but worked ceaselessly until his death in 1889.
The Catholic Church elevated him to sainthood based on declarations by Audrey Toguchi of Aiea, Oahu. She was cured of terminal cancer after she prayed to Damien. The woman said Damien interceded on her behalf. The woman's doctor and the church say there was no medical explanation for the woman's recovery.
Father Damien was beatified -- a step toward sainthood -- in 1995 by Pope John Paul II.
He is the patron of lepers, outcasts, HIV/AIDS and the State of Hawaii.