Vandenbroucke found dead in Senegal
Frank Vandenbroucke, one of Belgium's leading cyclists is dead. He died in Senegal as a result of a pulmonary embolism. He was 34.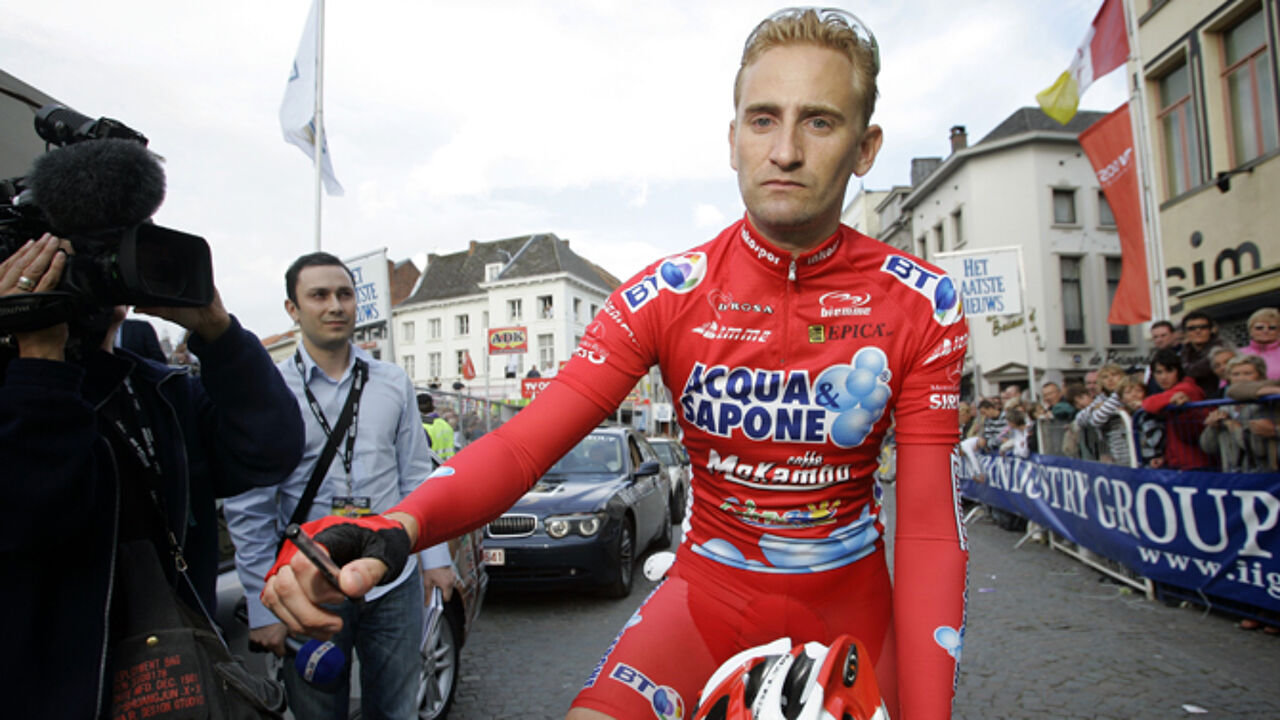 The rider was holidaying in Senegal together with fellow rider Fabio Polazzi, a personal friend.
His family has already requested a post mortem. According to the French magazine L'Equipe several medicines were found on his bedside table.
Vandenbroucke was staying at a hotel 70 km from the capital Dakar.
The rider's mother told the daily Het Laatste Nieuws: "We spoke on the phone last Sunday. He was very chirpy. I was glad we had come together again after ten, at times, difficult years.

He hadn't found a new team. That was why he went away on holiday, to think things through."
L'Equipe says medicines against diabetes, insomnia and panic attacks were recovered from his bedside table.
 
A career of ups and downs...
Vandenbroucke first hit the headlines becoming junior Belgian cycling champion in the early nineties.
He went professional signing for the Lotto team.
Later he stepped over to Patrick Lefevere's Mapei winning Paris - Brussel, the Schelde Prize, Paris - Nice and Ghent - Wevelgem.
He then became lead rider at Cofidis.
1999 was a great year. He won the classic Omloop Het Volk and two stages in the Vuelta.
He finished second in the Tour of Flanders and, following injury, 7th at the World Championships.
That same year he faced drug allegations. He appeared in court as a witness and launched a series of comebacks.
In 2002 the police raided his home as part of a drugs investigation. Drugs were found and the rider was led away in handcuffs. The images were shown across the globe.
That same year the police twice pulled him over when he was over the drink-drive limit.
It was also at this time that his marriage started to break up.
In 2004 following a row with his wife he grabbed a shot gun and attempted suicide. Three years later he again attempted to take his life.
The rider failed in his attempts to put down any further great sporting achievements. In 2009 he joined the Cinelli team, but left when they failed to pay him.
In recent months Vandenbroucke again displayed a lot of self confidence. His performance was improving and several teams showed an interest, but the events of the past few hours mean that his career is now finally at an end.