Extreme right together in Belgium
Extreme rightwing groups from all over Europe hold meetings in Belgium, undisturbed. This has been revealed by a VRT television report that will be shown this evening on Eén (at 8:45 PM). The makers of 'Koppen' were allowed to film openly at a gathering organised by the N-SA, an umbrella organisation which includes all sorts of extreme right splinter groups with neo-Nazi sympathies.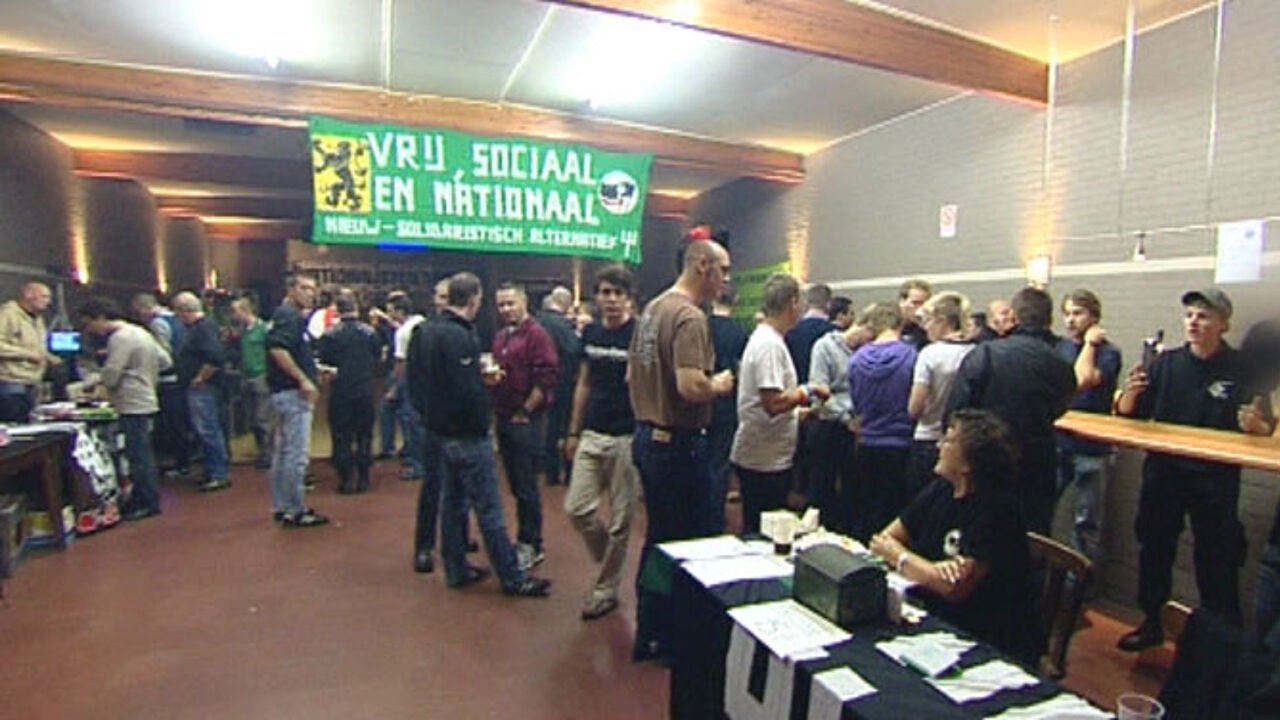 The report by Thomas Van den Bossche shows how Saturday evening more than 100 youngsters from extreme right groups gathered in a hall in Moerbrugge, near Oostkamp (West Flanders). There were speeches and concerts which showed clear and open fascist sympathy.
The audience and speakers came from all over Europe. The German national socialist Axel Reitz has been convicted in Germany for illegal arms possession and bearing Nazi symbols. He was the guest of honour at Saturday's gathering in West Flanders.
"We are fighting today for our fatherland, for our history, for our culture and for the next generations. We are fighting for Europe, the continent of the white race, friends," he shouted before a full hall.
There was also music. Five groups performed. They call themselves 'nationalist' or 'radical revolutionaries' - terms referring to extreme right ideas. A few of the groups play at Blood and Honour skinhead gatherings.
The main act was by the Italian group Ultima Frontiera. The group members do not hide their admiration for Mussolini and the singer, bearing a swastika on his arm, said, "We are proud to be fascists."
The group Brigade M, also famous for Blood and Honour concerts, are openly fascist.  The group members allowed themselves to be filmed.
"It's a holy war... against the delusion of Judaism and Islam," they sang.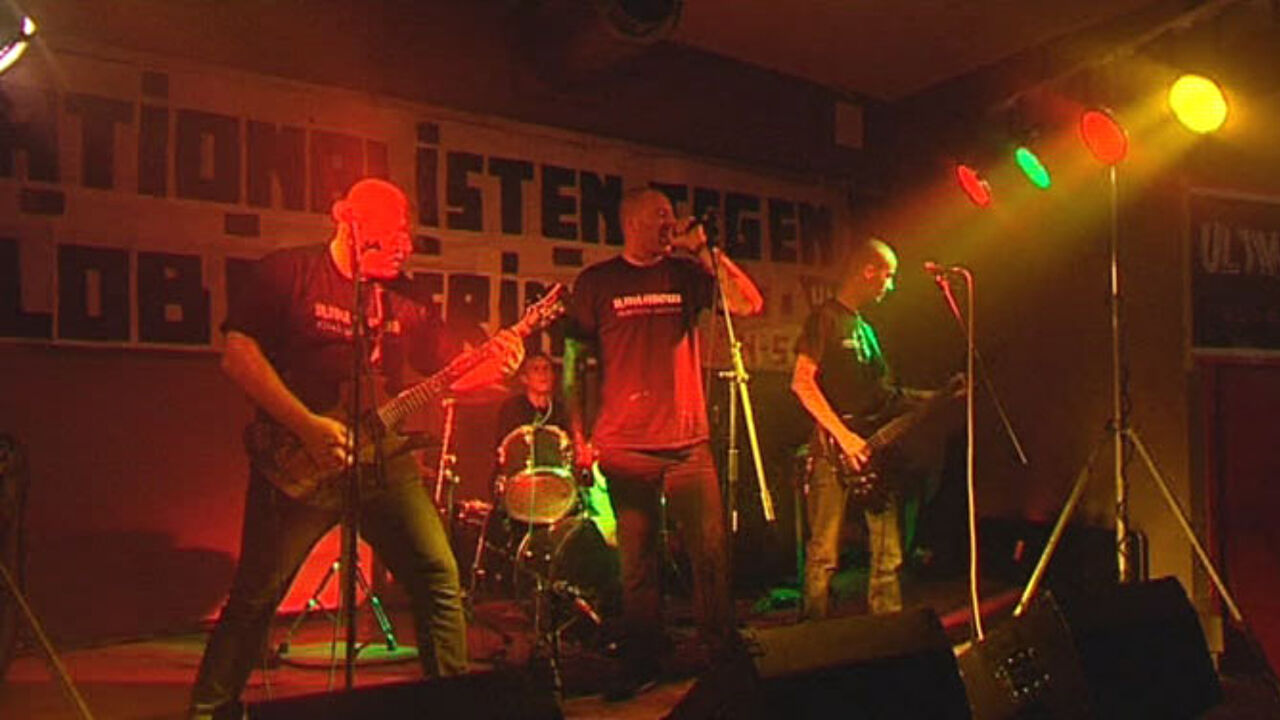 The police of Oostkamp drove past the hall every once in a while, but they did nothing. The mayor of the town said that he cannot do anything to prevent such gatherings, if they do not get out of hand. Saturday's gathering took place in a private hall and only people who were invited were allowed in.