Colruyt buys milk from the farmer
The supermarket chain Colruyt is going to buy fresh milk straight from the farmers. Colruyt has reached agreement with some dairy farmers and a milk processing firm. In a first phase Colruyt will buy 200,000 litres of milk per year. If the project is a success it can be developed further.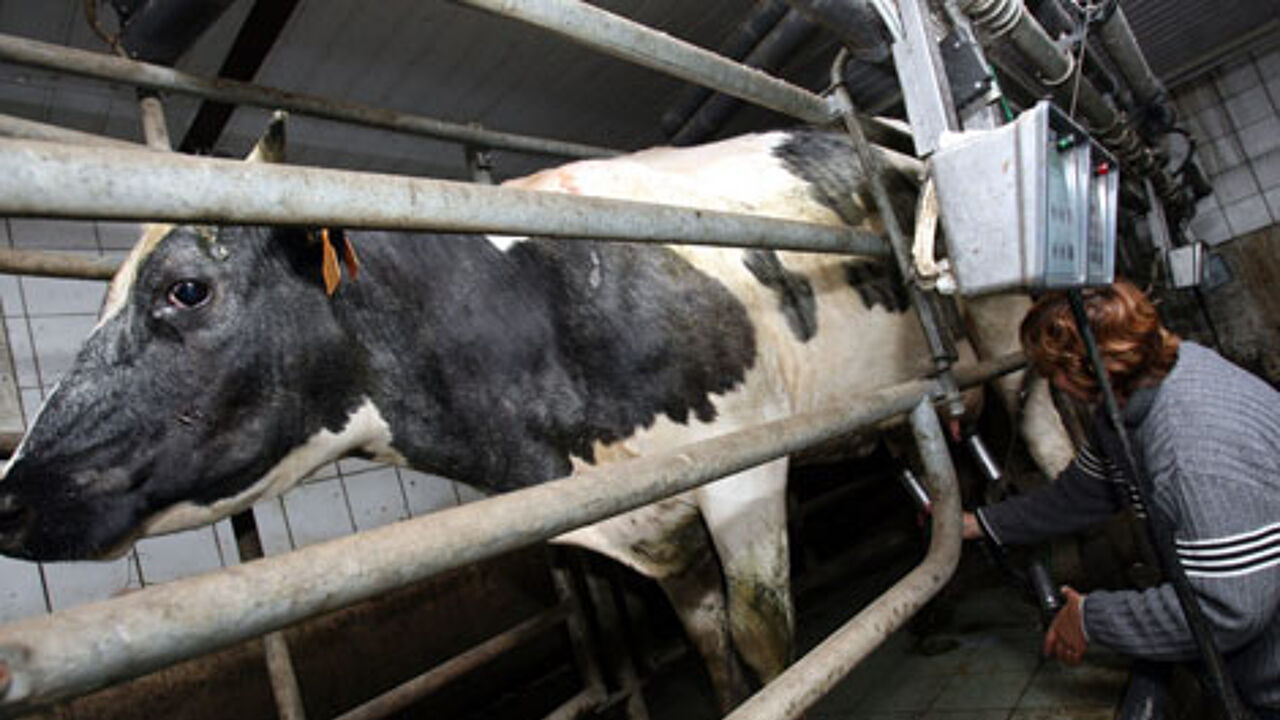 The milk will be collected nightly from farms in Brain-A'lleud (Eigenbrakel in Dutch), Petit-Enghien and Rebecq in the province of Walloon Brabant. The milk will be pasteurised by a milk processing firm in Sint-Pieters-Leeuw and will be delivered directly to Colruyt.
Exactly how much the supermarket chain will pay for the milk is not yet known, but it is the first time that the dairy farmers can stipulate their own price.
Over the last months dairy farmers from Belgium, but also from the other EU member states, have been protesting against the low price of milk. At the moment milk prices are lower than the cost price for the farmers.
The dairy farmers also targeted the supermarkets and distribution centres in their protest actions. The dairy farmers point out that the price of milk in the stores is not that low and their conclusion is that the middleman (the supermarkets and distribution) are taking a large profit margin
Colruyt is the first supermarket chain to take an initiative to deal directly with the farmers.