Antwerp decides on ring road project
On Sunday the people of Antwerp are being given an opportunity to have their say on the "Lange Wapper" project. The project includes the building of a motorway viaduct and tunnel across the port of Antwerp.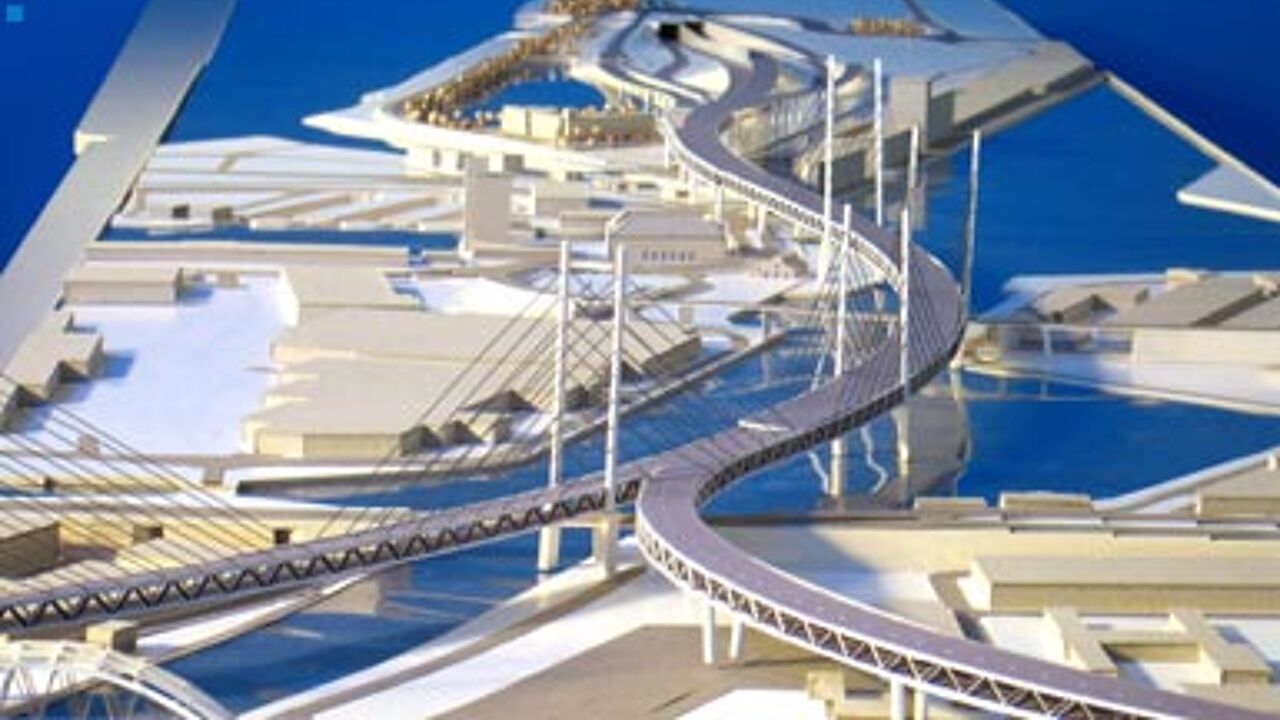 The project involves building a tunnel under the River Schelde and the "Lange Wapper" viaduct that would convey motorists over the port of Antwerp.
The Flemish Government agreed to the project several years ago, but resident groups have been protesting against it ever since.
In 2003 the Flemish Government set up the BAM, the Antwerp Mobility Company. The aim was to tackle the congestion problem caused by traffic flows in and around Antwerp.
The BAM settled on the "Lange Wapper" project including a 4.6 km viaduct, at its highest point resting on pillars 150 metres high –higher than Antwerp Cathedral!
The idea is to complete the Antwerp orbital ring road, but the plans have sparked controversy.
A clear alternative to the BAM project is the ARUP/SUM proposal. This would involve the construction of a tunnel, more to the north.
This, in contrast with the viaduct, would not pose a threat to urban development and quality of life in several deprived neighbourhoods now threatened by the "Lange Wapper" project.
Non-binding referendum?
Opponents of "Lange Wapper" suggest that it will make the surrounding neighbourhood a living hell and there are also health and safety concerns. They campaigned for a referendum and secured enough signatures to pull this off.
The municipal referendum is not binding, but today it seems inconceivable that politicians would act against the settled will of the people of Antwerp.
The referendum is being held on Sunday between 8 a.m. and 1 p.m. If ten percent of those who can vote, do so, the votes will be counted. A recent survey showed that a whopping 71% of Antwerpners would go out and vote on Sunday.
Belgium does have a history of compulsory voting and this may have helped, but it is clear that the project has inflamed passions.
A city divided
In the poll 52% said that they would vote against the project. They favour an alternative: putting this part of the Antwerp ring road entirely under the ground in a tunnel or yet another solution. Many people are concerned about the extra particulate matter that the traffic will inject into their environment.
43% said that they backed the project. Supporters of the project said that they were impressed by the architectural beauty of "Lange Wapper". The fact that the project should ease the traffic situation also plays a role.
Opposition to the project is greatest among residents of areas like Deurne, where the viaduct will be built.
92% of those polled believe that politicians should accept the result of the poll.