Antwerp votes down Viaduct project
On Sunday the people of Antwerp were given a chance to have their say on the "Lange Wapper" project: a plan to complete the Antwerp orbital ring road by constructing a tunnel under the River Schelde and a viaduct over the port neighbourhood.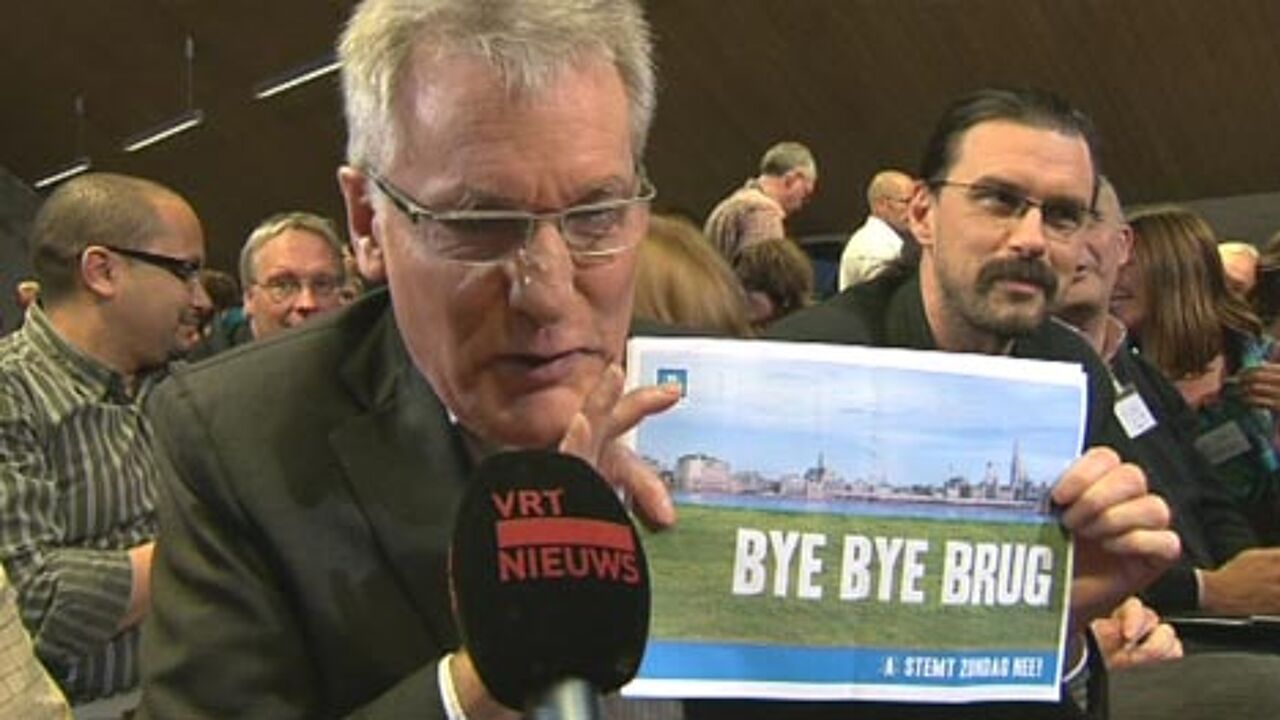 54,333 (40%) votes were cast in favour of the project. 78,955 (59%) voted against.
Over 34% of those eligible to take part in the vote did so.
The result is a clear rejection of the proposed plans.
Wim Van Hees, the leader of the action group Ademloos (Breathless), said that the people of Antwerp had sent a clear signal to Flemish Premier Kris Peeters (Christian democrat). They had stopped the project in its tracks. The result was a victory for democracy.
The burgomaster of Antwerp, Patrick Janssens (socialist), was quick to react too.
He said he was satisfied with the outcome, but also worried.
He initially supported the project, but later changed his mind.
He thanked the groups that had campaigned first for a referendum and later in the referendum campaign.
The referendum went ahead after action groups secured sufficient signatures. The referendum was the first of its kind in the northern port city.
The burgomaster noted that the No-camp had won in a battle fought with unequal means.
Pressed Mr Janssens said he did not want to run ahead of events. He spoke of his concerns: "A lot of people have invested energy in the "Lange Wapper" project. There is a danger they will now want to press ahead with the project."
The burgomaster said that the city cabinet would meet to discuss the result on Monday and that this would also happen in the full city council in the course of the week.
He insisted that the challenge now was to come together with the Flemish Government and agree on what should happen next.
Karel Vinck, the head of the Antwerp Mobility Company that opted for the Viaduct, said that as a democrat he accepted the outcome of the referendum, though he suggested the turnout was a little on the low side for a project of this size.
Mr Vinck is prepared to discuss what should happen now with the municipal authorities on an equal footing. He conceded that his company's communication was not always very successful.