Club Brugge retain the lead
The Belgian first division saw Club Brugge retain the lead on Sunday with an easy win at Roeselare, while challengers Anderlecht downed KV Mechelen.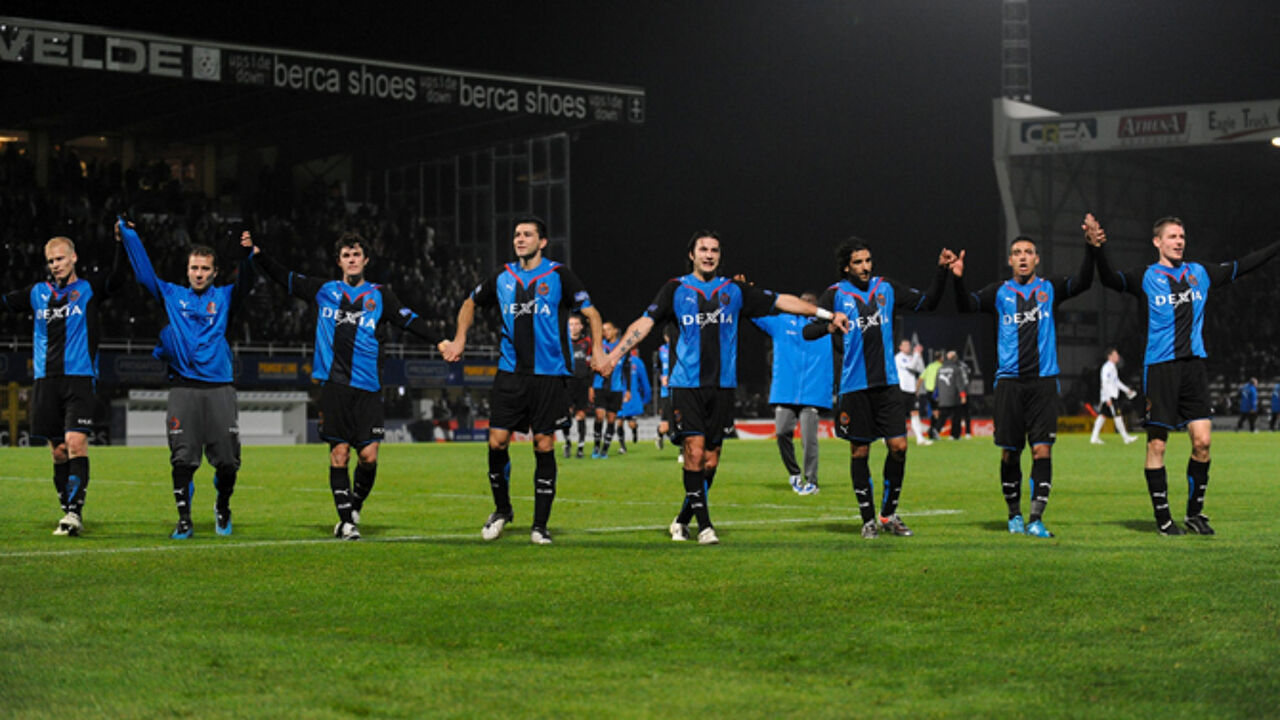 Club Brugge have the momentum, after a league win against AA Gent last Sunday and a European win against Partizan Belgrade on Thursday.
Relegation-threatened Roeselare were not expected to pose a real problem to Club Brugge. Croatia's Ivan Perisic and Venezuela's Ronald Vargas put Brugge 2-0 ahead before the break.
Things changed when left-back Michael Klukowski was sent off after 53 minutes and Roeselare got a penalty. Bjarni Vidarsson made it 2-1 and Club Brugge had to fight to clinch the win, despite a third Bruges goal by youngster George Kouemaha (photo left).
When Roeselare made it 3-2 five minutes from time, Club Brugge coach Adrie Koster got nervous, but his team survived the dying minutes of the game.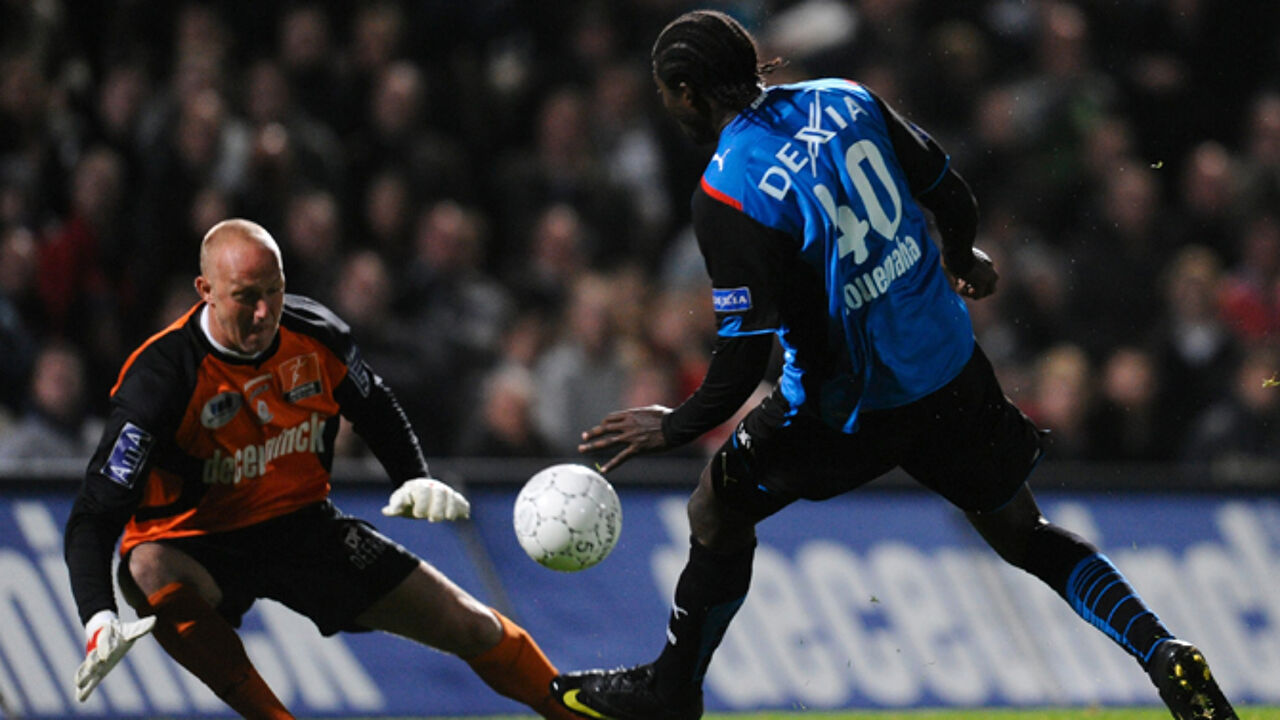 Boussoufa helps Anderlecht beat Mechelen
Anderlecht posted a 2-0 win in Mechelen. KV Mechelen are in third place, but the clash was never exciting as Anderlecht proved simply too strong for KV.
Anderlecht playmaker Mbark Boussoufa first offered youngster Romelo Lukaku the opening goal, and scored a second one after the break.
Anderlecht coach Ariel Jacobs was a happy man after the match: "I don't think many teams will take points here at Mechelen. I am glad this match is over. (...) We were never  in real difficulties."
This week, the teams from the top flight enter the cup competition.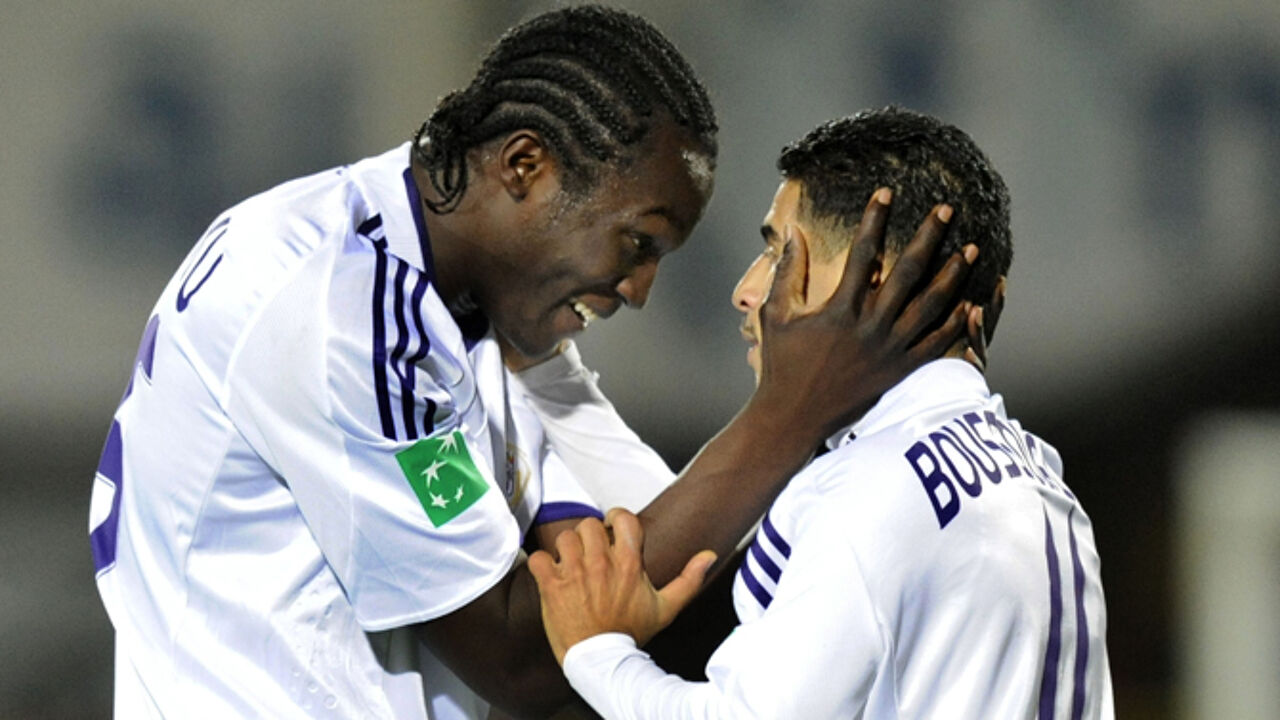 Lokeren welcome Jacky Mathijssen
Jacky Mathijssen replaces Serbia's Aleksandar Jankovic as Sporting Lokeren coach. Lokeren chairman Roger Lambrecht decided to fire Mr Jankovic this weekend, after Lokeren were beaten by Racing Genk at home. Mr Lambrecht did not have to think long about a new coach, and picked Jacky Mathijssen, the former Club Brugge coach. Lokeren are only third from buttom and badly need to pick up points to stay out of trouble in the top flight. 
Jacky Mathijssen failed at the helm of the Bruges team, playing unattractive football. "I will have to change my image", he told reporters today. "But don't worry, I have had some time to put things into perspective and think it over."