Albert victorious in Hoogstraten
World Champion Niels Albert of Belgium has won the second leg of the Super Prestige. In a muddy Hoogstraten, Albert came in just ahead of Zdenek Stybar of the Czech Republic. Belgium's Sven Nys completed the trio on the podium. Albert is the new leader in the running score of the Super Prestige.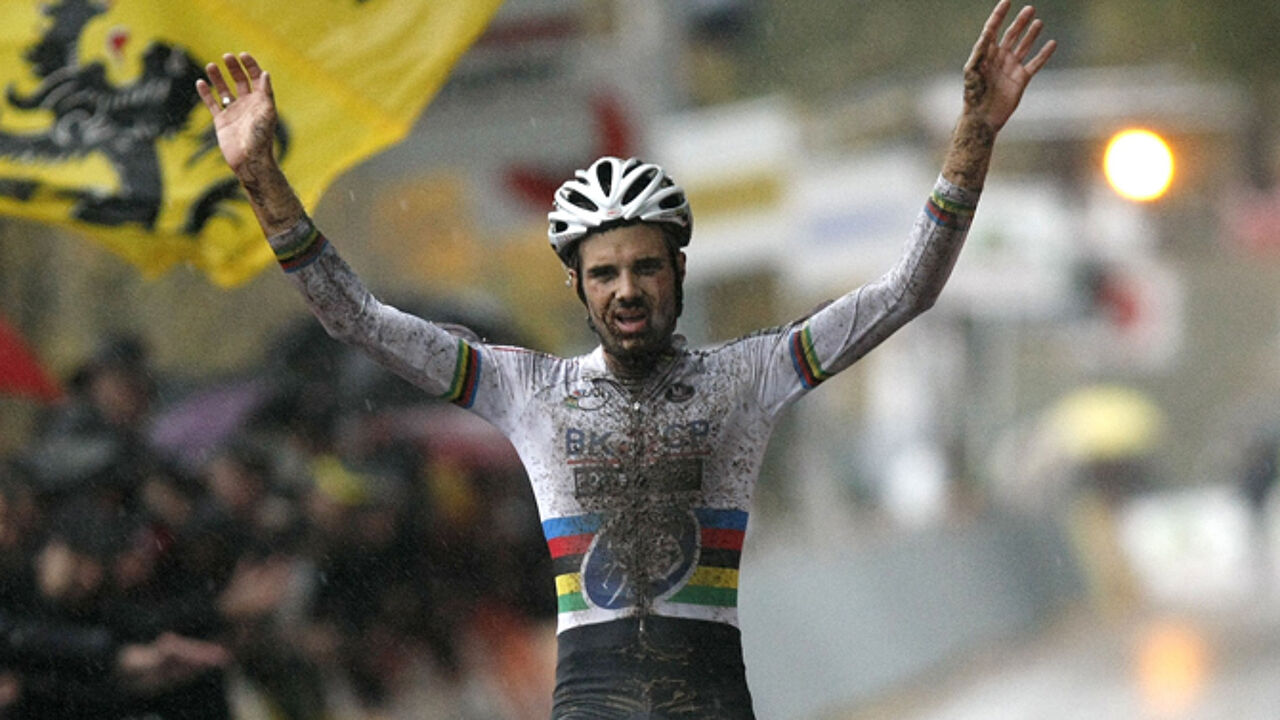 It was an animated start to the second leg of the Super Prestige on Sunday.
In the rain and mud, Albert was off to a poor start and he even took a spill. Sven Nys also had trouble: first he too fell and later he had a technical problem. In the meantime, the rain turned the sodden ground into a swamp.
After 4 PM Albert was at the head of the pack. The Czech champion Zdenek Stybar cranked it up and followed close on Albert's heels. Sven Nys was pushed ahead too, but could not pass the other two. Two Belgians and a Czech cyclist on the winners podium was not bad though.
Kevin Pauwels was fourth, followed by Klaas Vantornout, completing the group of 4 Belgians in the top 5 of the race.