Club Brugge shoved aside by Anderlecht
In first division football Anderlecht have jumped over Club Brugge to take a first place in the overall standings. Anderlecht beat Racing Genk 0-2 and Brugge lost to Standard 3-1. Anderlecht have 32 points, 2 points more than Club Brugge. Standard are closing the gap with the top 2 but still lag 5 points behind.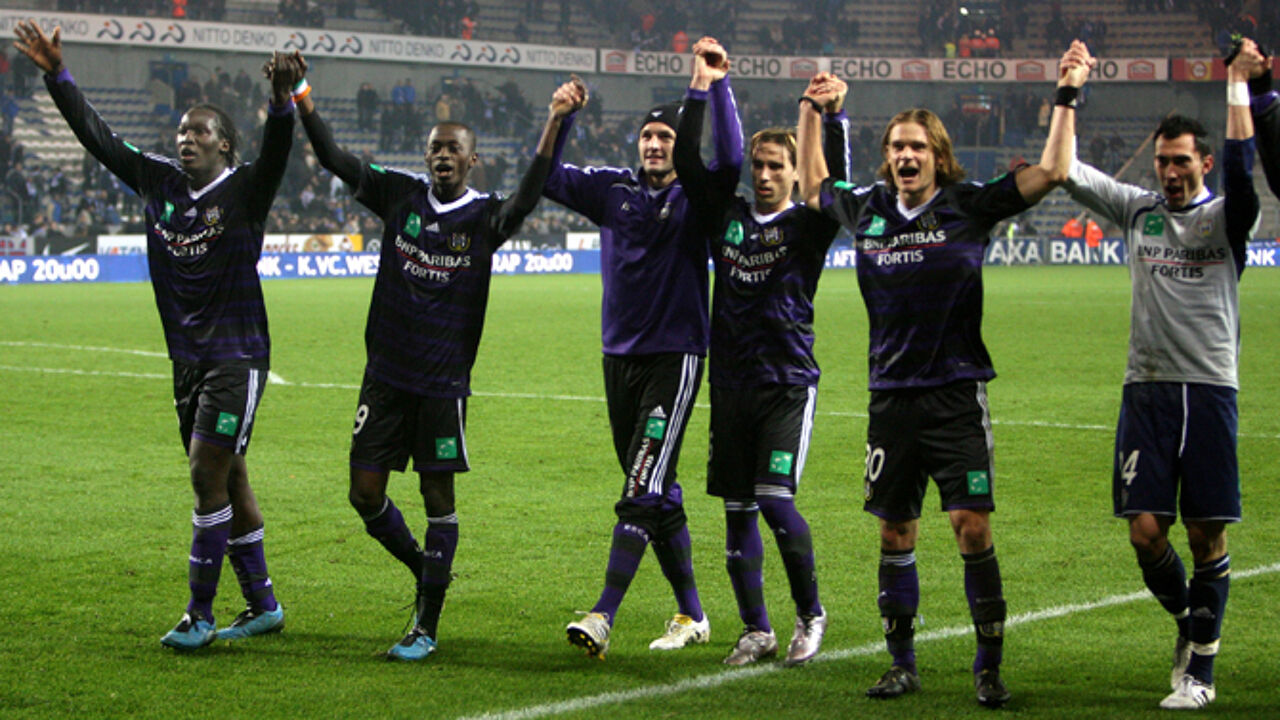 Standard de Liège vs Club Brugge : 3-1
Club Brugge obviously underestimated the defending champions.
Standard have been playing very well lately. Worthy of defending champions, Standard had a 2-0 lead after a quarter of an hour already, thanks to two goals by Milan Jovanovic. For the first goal Jovanovic ran straight past Antolin Alcaraz' defence for the 1-0 in the 7th minute. The Serbian Standard player left keeper Stijn Stijnen scratching his head again in a sharp combination with Landry Mulermo in the 16th minute of play.
After 24 minutes Stijn Stijnen had to do his utmost to keep Jovanovic from his tricks again. Club Brugge were gasping for breath and had not yet so much as threatened Standard keeper Bolat
Axel Witsel took Standard to a 3-0 lead before half time. During the second half the tempo dropped and the opportunities to score were scarce. Keeping the visiting team from utter disgrace Karel Geraerts scored the final goal of the match in the 80th minute. 3-1 for Standard, and the first placed Brugge saw their place in the overall standings taken over by Anderlecht.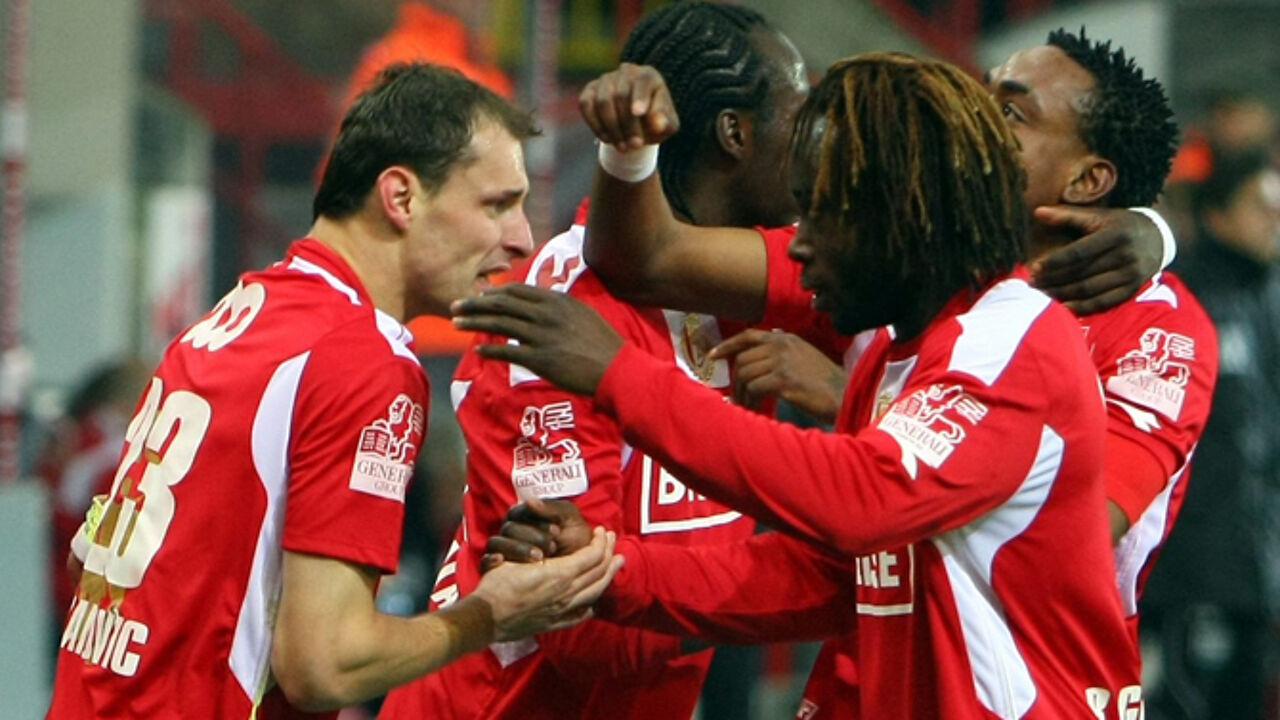 Racing Genk vs Anderlecht : 0-2
Anderlecht took optimal opportunity of chances to score against Genk. Last year's vice-champions took the three points, and the first place in the overall standings thanks to goals by Mazuch and Lukaku. Genk are in the bottom half of the rankings.
Ondrej Mazuch made the first goal of the match in the 25th minute. The scored remained a precarious 0-1 that could turn to a draw at any minute until the very last minute of play. In the very last minutes of play both teams were close to a goal. Jonathan Legear was close to the 0-2 for the visitors and Torben Joneleit just missed the equaliser and a chance to split the points with Anderlecht. It was Romelu Lukaku who finally scored that one last goal adding the cherry to the sweet victory for Anderlecht five minutes into extra time in the second half.
Anderlecht have 32 points, followed by Club Brugge at 30 points. In third place are Standard with 25 points, one point more than Germinal Beerschot at 24. KV Mechelen have 21 points, together with AA Gent. Racing Genkt have 17 points. At the bottom are Lokeren with 12 points and Roeselare at 10.