Ceremonies were held across the country this Armistice Day as the people of Belgium remembered all those who fell in war.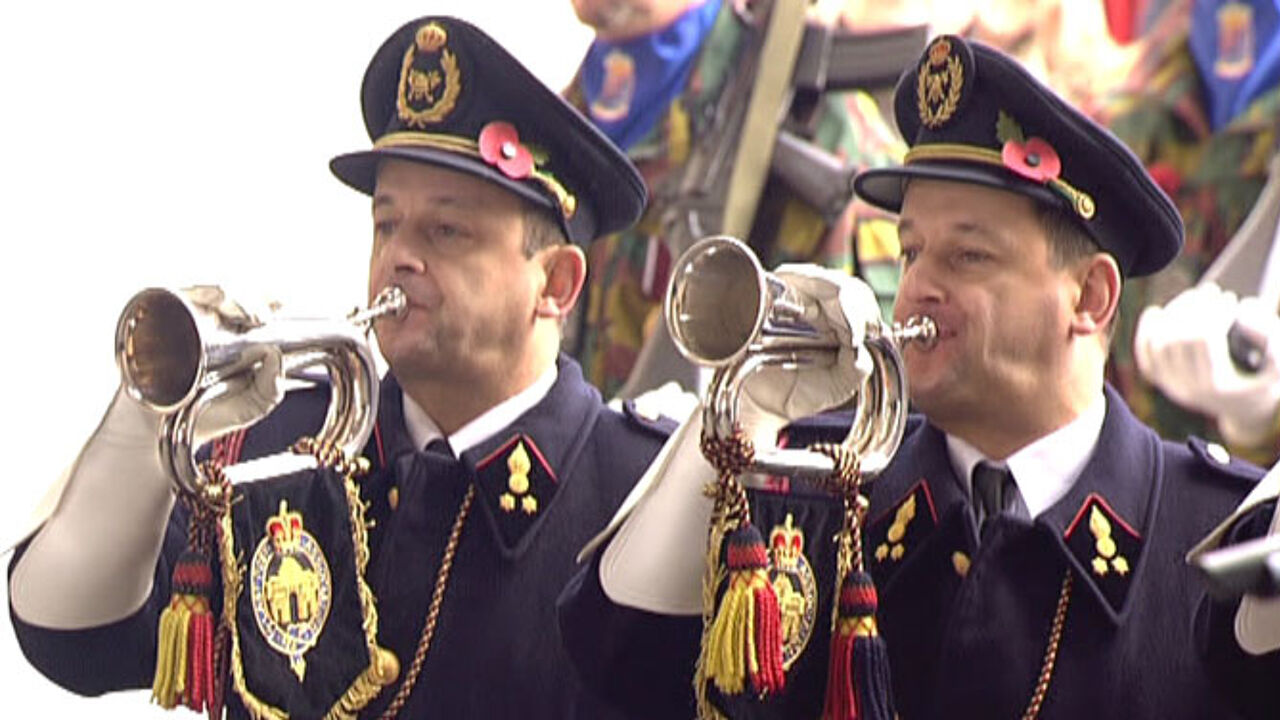 Belgium is often called the "Battlefield of Europe" and the two big conflicts of the last century both made their mark on the country.
Those who fell in the Great War were commemorated at a special ceremony at the Menin Gate. This British war monument at Ieper (West Flanders) lists the names of 55,000 soldiers who have no known grave.
Large crowds gathered in Ieper to watch the wreath-laying ceremony and hear the Last Post.
The Last Post is sounded every day in Ieper. On Wednesday it was sounded for the 27,933rd time.
Both Flemish Deputy Premier Geert Bourgeois (Flemish nationalist) and Belgian Foreign Minister Yves Leterme (Flemish Christian democrat) laid a wreath.
Several foreign dignitaries from delegations from Britain, Australia, Canada, New Zealand, India and Germany also attended.
In Brussels King Albert laid a wreath at the Tomb of the Unknown Warrior at the Congress Column in Brussels.
Several cabinet ministers and the Speakers of the Senate and the House of Representatives joined countless war veterans at the ceremony.