Military personnel protest in Brussels
Around two thousand members of the Belgian armed services marched through the streets of Brussels on Sunday. Their presence in the capital was an expression of their discontentment at Defence Minister Pieter De Crem's (Flemish Christian democrat) plans to cut spending.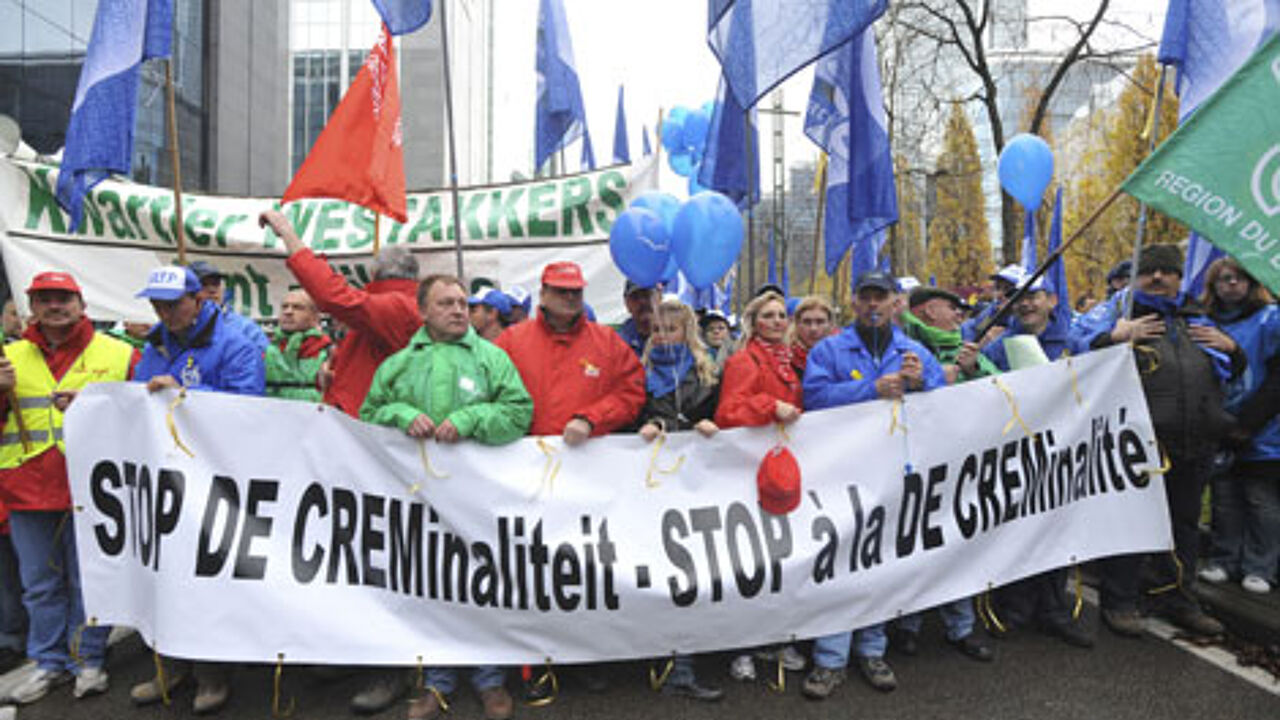 If Mr De Crem's plans are implemented, a large number of army barracks will be closed and army personnel and their families will be forced to move.
The soldiers didn't demonstration in uniform, as it isn't allowed. However, a number were sporting their regimental hats.
The trades unions that represent military personnel decided to demonstrate on 15 November as it is also King's Day.
Dirk Deboodt of the socialist trades union ACOD told journalists: "Our King is our boss."
"It is a day of celebration , but many soldiers have nothing to celebrate."
The three main trades unions are calling for further consultations with the minister and more measures to help those that will have to move as a result of the closure their barracks.