The Times attacks Van Rompuy
After The Daily Telegraph on Monday, the London Times has now also lashed out at the Belgian Prime Minister Herman Van Rompuy and his chances of becoming the new EU President.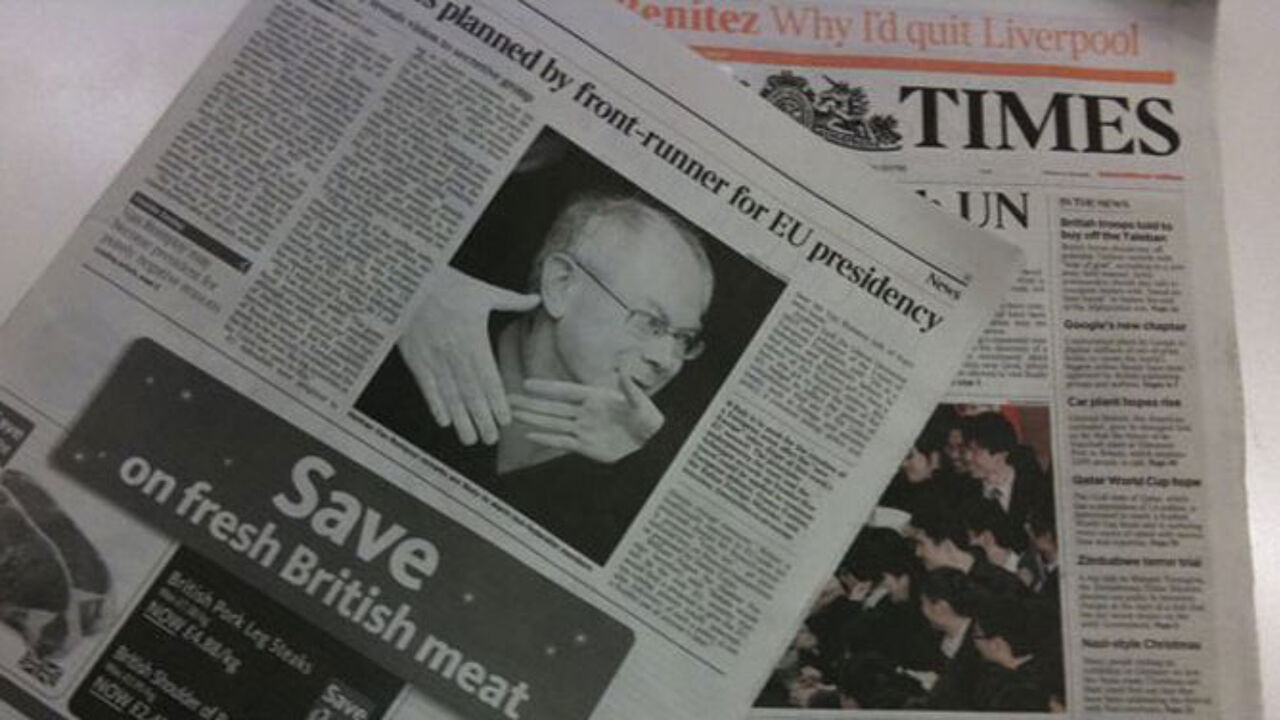 On Thursday European Union leaders meet in Brussels to anoint the new European President, a post introduced under the Lisbon Treaty.
In a leader under the headline "A Flawed Candidate" The Times advises European leaders not to go for Herman Van Rompuy.
The paper acknowledges that the Belgian Premier has his qualities: he manages to keep a five party coalition on the tracks in a land with community wrangling and which also saw one of its major banks, Fortis, collapse. Mr Van Rompuy has provided stability for a vulnerable government.
The Times believes Mr Van Rompuy's downsides are more important: He has no charisma, lacks experience in international politics and we really don't know what he is capable of.
The daily says Mr Van Rompuy is so anonymous that the average observer is able to generate greater enthusiasm for the Dutch Premier Jan Peter Balkenende and EU leaders should think again before picking him.
On Monday The Daily Telegraph seized on a document from the Prime Minister's Christian democrat party that argued for more EU symbols.