Van Rompuy is the first president of Europe
Herman Van Rompuy (Flemish Christian democrat) has been chosen to be the first president of the European Council. The man who, just one year ago unexpectedly and reluctantly became the Prime Minister of Belgium, has now been chosen to take one of the top jobs in Europe. At a dinner meeting in Brussels the leaders of the 27 EU member states picked Belgium's Herman Van Rompuy as president and Catherine Ashton as foreign affairs chief.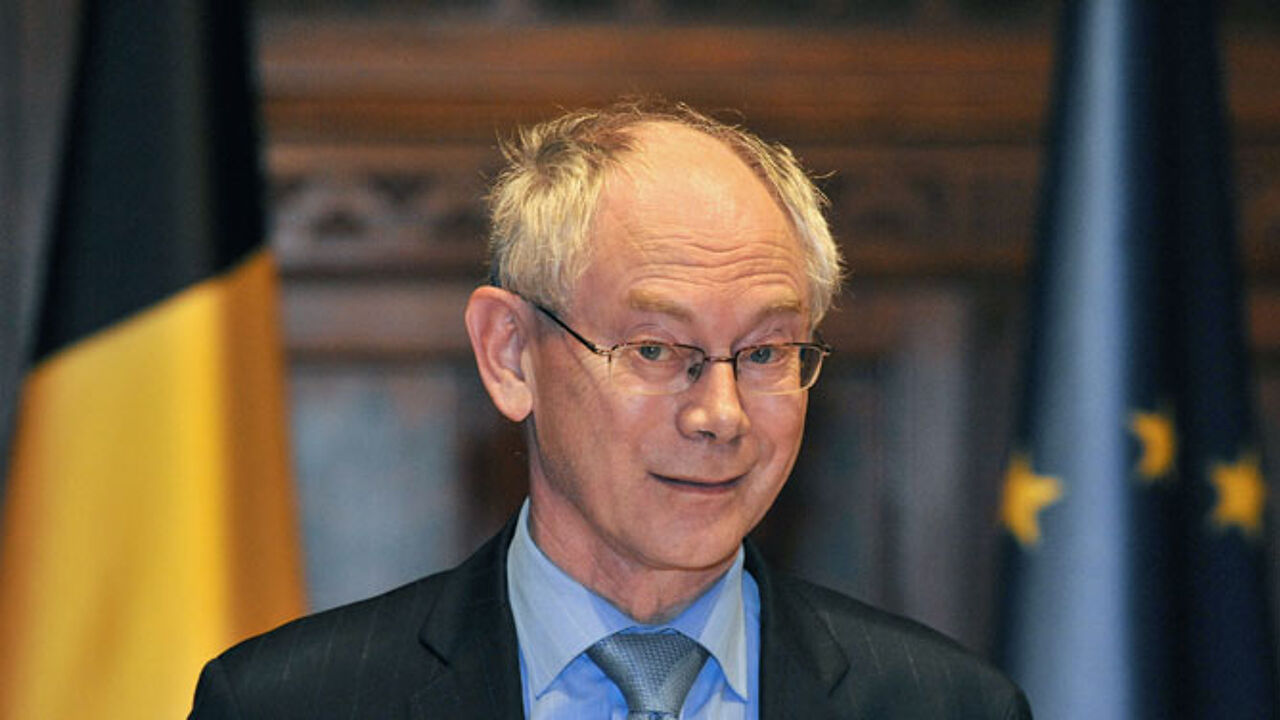 The new positions- President of the European Council and Foreign Affairs Chief -were created by the Treaty of Lisbon that only this month was finally ratified by all 27 EU member states. It comes into effect on 1 December 2009.  Herman Van Rompuy will take up his post as first president of Europe on January 1, 2010.
Herman Van Rompuy, a soft-spoken, mild-mannered and consistent politician, has managed to realise something that his contemporaries – the flamboyant Guy Verhofstadt (Flemish liberal) and heavy weight Jean-Luc Dehaene (Flemish Christian democrat) never succeeded in doing: get appointed to one of the top positions in the European Union.
And just who is Herman Van Rompuy?
Herman Van Rompuy was born in Etterbeek (Brussels) on October 31, 1947. He got a Bachelor in Philosophy from the Catholic University of Leuven in 1968, followed by a Master's degree in Applied Economics.
Both of these fields were to have substantial influence on his life: both spiritually and politically.
Married to Geertrui Windels and father of four (Peter, born in 1980; Laura, 1981; Elke, 1983; and Thomas, 1986), Herman Van Rompuy is a man of profound faith. He is well-known for his wisdom, passion for reading and philosophy, and for writing haikus- a Japanese verse form.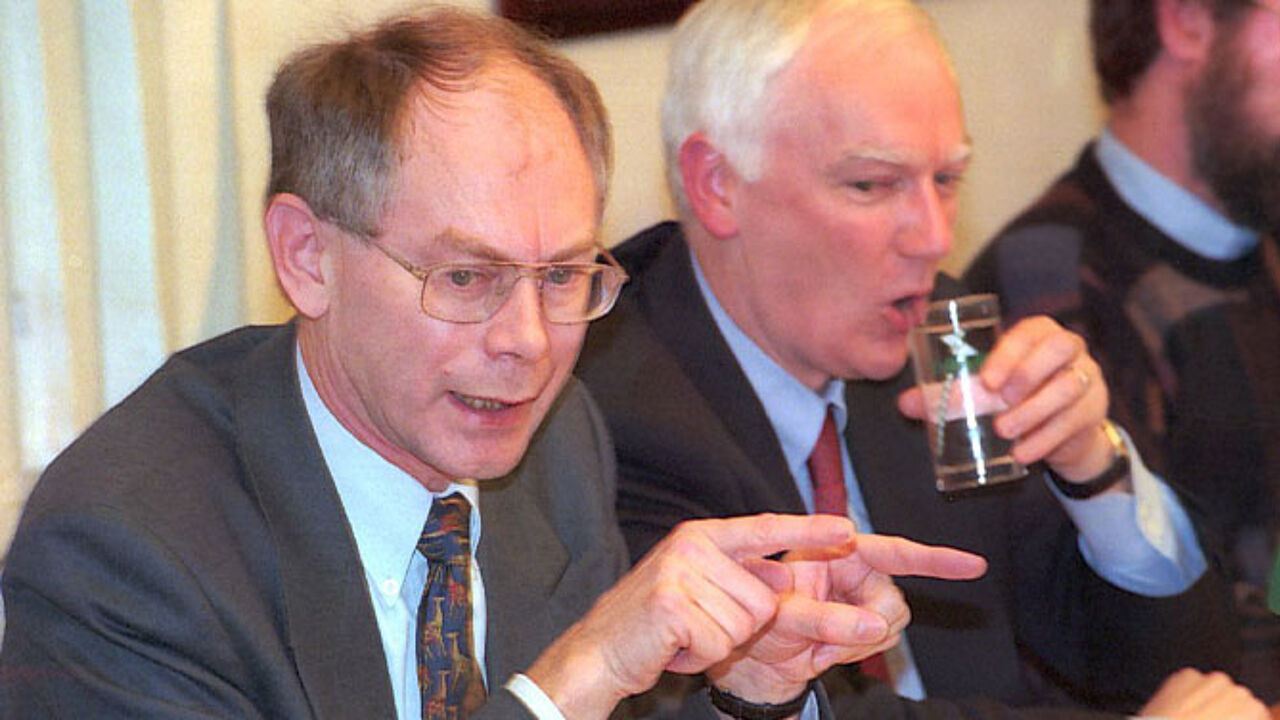 A promising professional career
Mr Van Rompuy started his professional career at the National Bank of Belgium in 1972. Before the age of thirty a promising political career started unfolding. He was Vice President of the Flemish Christian democrat (CVP at the time) Youth section from 1973 to 1975. From 1978 he was a member of the National Bureau of the CVP. He worked in ministerial cabinets and became chairman of the Flemish Christian democrat CVP in 1988 (until 1993). He was also Deputy Prime Minister and Minister of Budget from September 1993 to July 1999.
After his party's defeat in the 1999 Belgian general election, he became a member of the Chamber of Deputies. In 2004 he was designated Minister of State. He was Speaker of the Chamber of Deputies from July 2007 to December 2008, when he was asked by King Albert II to take over the job as Prime Minister of the country.
A man of ethics and profound faith
Herman Van Rompuy is a man of profound faith and a firm believer in Catholic doctrine. He often goes on religious retreats in the Abbey of Affligem (Flemish Brabant) for renew his faith, read and meditate.
From the beginning of his political career Herman Van Rompuy was known as a 'man of ethics', a Christian democrat of the 'old school'. It has sometimes been difficult for him to accept what could be termed as 'ailments of modern society' among his fellow Christian democrats. For example, it was hard for him when contemporary and former Prime Minister Wilfried Martens divorced, remarried and started a new family. When CVP chairman Johan Van Hecke started an affair with a journalist of the VRT, it was also difficult for Herman Van Rompuy to condone it.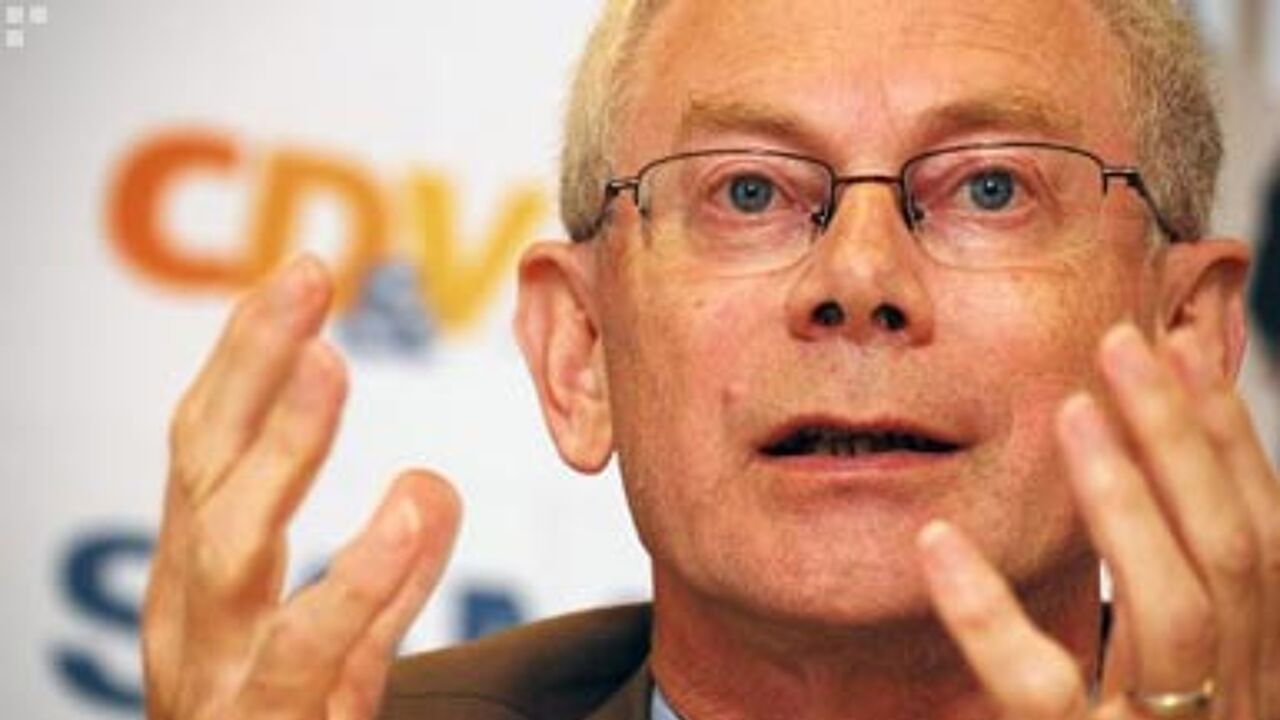 The Van Rompuy clan is politically engaged
The 62 year old Herman Van Rompuy comes from a political family. His brother, Eric, is a former Flemish Minister and Flemish MP for the Flemish Christian democrat party. Quite different than his brother, Eric Van Rompuy is a Flemish nationalist. Herman Van Rompuy's son, Peter, works in the cabinet of Defence Minister Pieter De Crem (also a Flemish Christian Democrat). His sister Tine found her political peace on the left. She was on the European list during the last elections for the extreme left wing PVDA+ party.
In a recent interview Eric Van Rompuy describes his older brother as: "A very mild, humane man who is concerned about others and has a good sense of humour… and who is able to hide his feelings and emotions."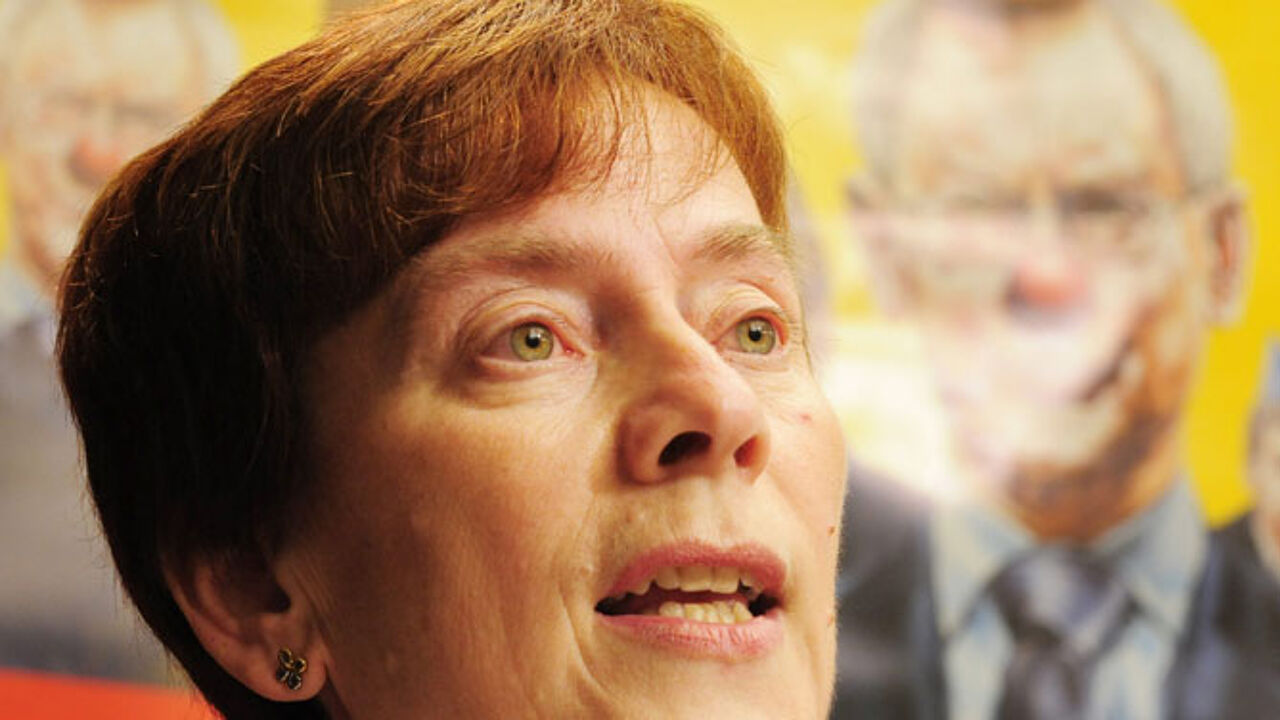 Herman Van Rompuy is a man who hates to talk about himself and comes out with comments like: "I have had important jobs, but I am not important." In fact, it seems like Herman Van Rompuy rather likes the more modest, slightly behind the scenes jobs. He played an important behind the scenes role in the formation of more than one of the numerous governments of Flemish Christian democrat Prime Ministers Wilfried Martens and Jean-Luc Dehaene.
And finally: centre stage on the political scene
It would take until 1988 before Herman Van Rompuy would accept a more high profile job as chairman of his Flemish Christian Democrat party. In 1993 he became Vice-Premier and Minister of Budget Minister (from September 1993 to July 1999). In this position he was instrumental in successfully reducing Belgium's budget deficit to meet the strict conditions to be eligible to join the Eurozone countries.
In 1994 it looked likely that Herman Van Rompuy would become Belgian Prime Minister because Jean-Luc Dehaene was hotly tipped to become the President of the European Commission. Dehanene stood a serious chance but came up against a veto from former British Prime Minister John Major. Herman Van Rompuy heaved a sign of relief that he did not have to take over the post of Prime Minister as Dehaene's successor.
After the dioxin crisis the CVP went into the opposition. The Flemish Christian democrats were licking their wounds after a sobering defeat at the polls and it looked like Mr Van Rompuy's career as a minister was over. He kept himself busy with his mandate as member of the Chamber of Deputies and he wrote reflections on his own weblog.
The Flemish Christian democrats need a rejuvenation jumpstart and the CVP became the CD&V. The party's new child prodigy is Yves Leterme. He takes his party to new victories in the Flemish elections of 2004 and the federal elections of 2007.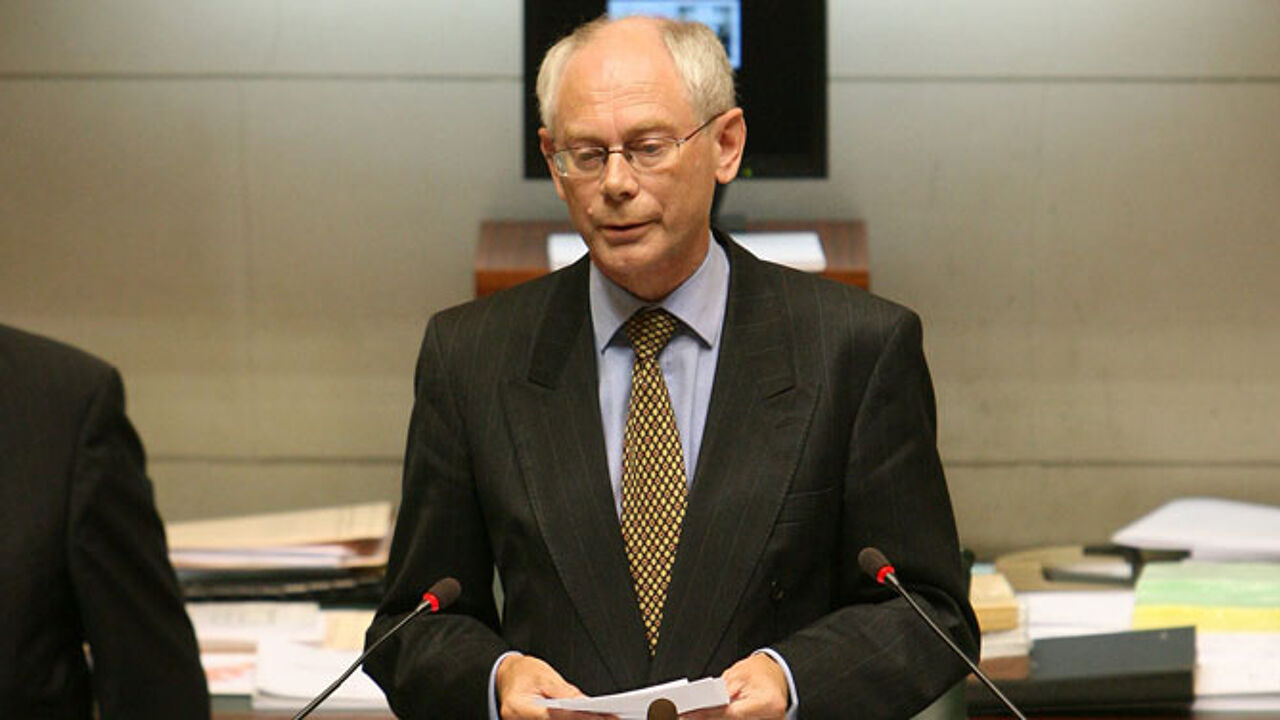 Herman to the rescue!
After the overwhelming victory in 2007 Yves Leterme- the man of 800,000 preferential votes- becomes the new federal Prime Minister. Herman Van Rompuy, having reached an advanced age, is given a nice, respectable post: that of Speaker of the Chamber of Representatives- a perfect end of career position.
But things turn out differently than anyone could have expected. The economic crisis, the state reforms, the scandal around the split of Fortis and precipitated sale to a French company cost the once most popular politician in Belgium his job. Belgium was in an impasse with no captain to manoeuvre the country out of a difficult spot.
At the request of King Albert II Herman Van Rompuy becomes Prime Minister.
Under his leadership Belgium has been staying a difficult course, climbing out of the crisis. His government may not be the most energetic we have had in recent decades, but Mr Van Rompuy is navigating his team through the storms with a calm tenacity.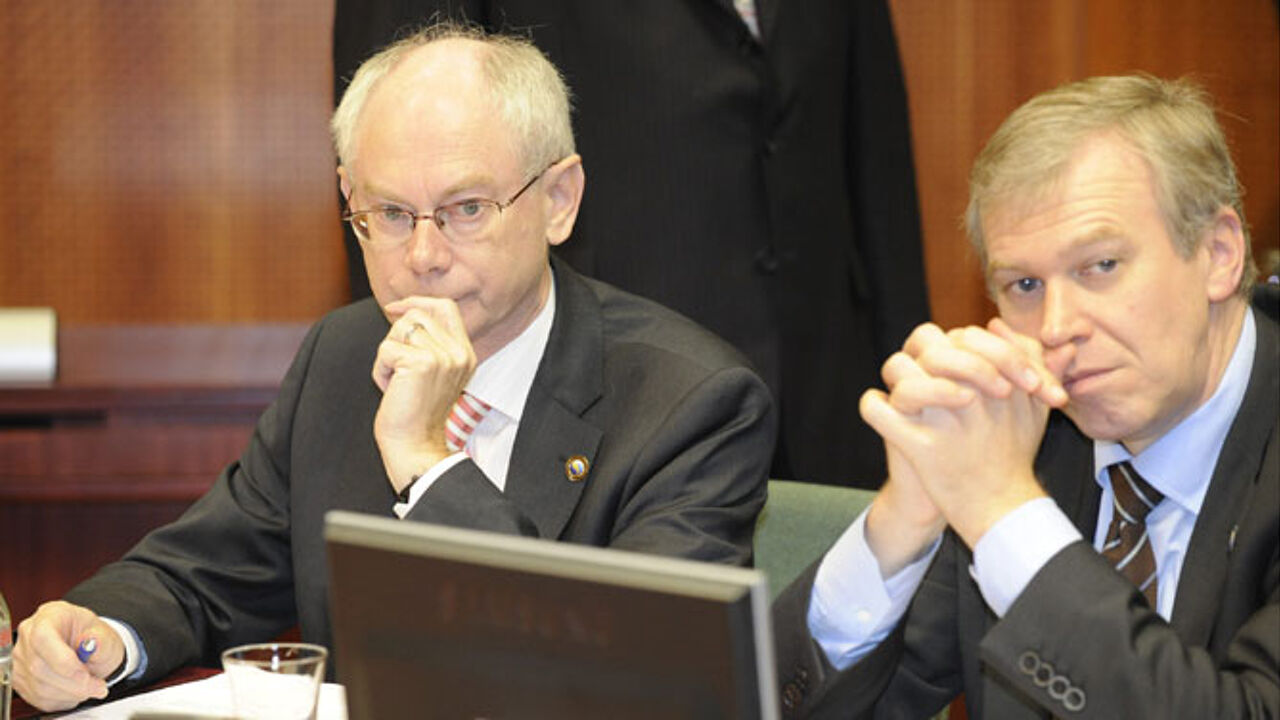 This apparently did not go unnoticed by his European colleagues.
From the unknown, after less than one year as Prime Minister, Herman Van Rompuy's name had been coming up in the corridors of the European Institutions.
Early in November already according to several diplomatic sources the mild-mannered Herman Van Rompuy was rumoured to be the "most consensual" figure for the top job in the European Council.
And as it turns out, the rumours were true.  A majority of the European Union leaders have agreed on his appointment.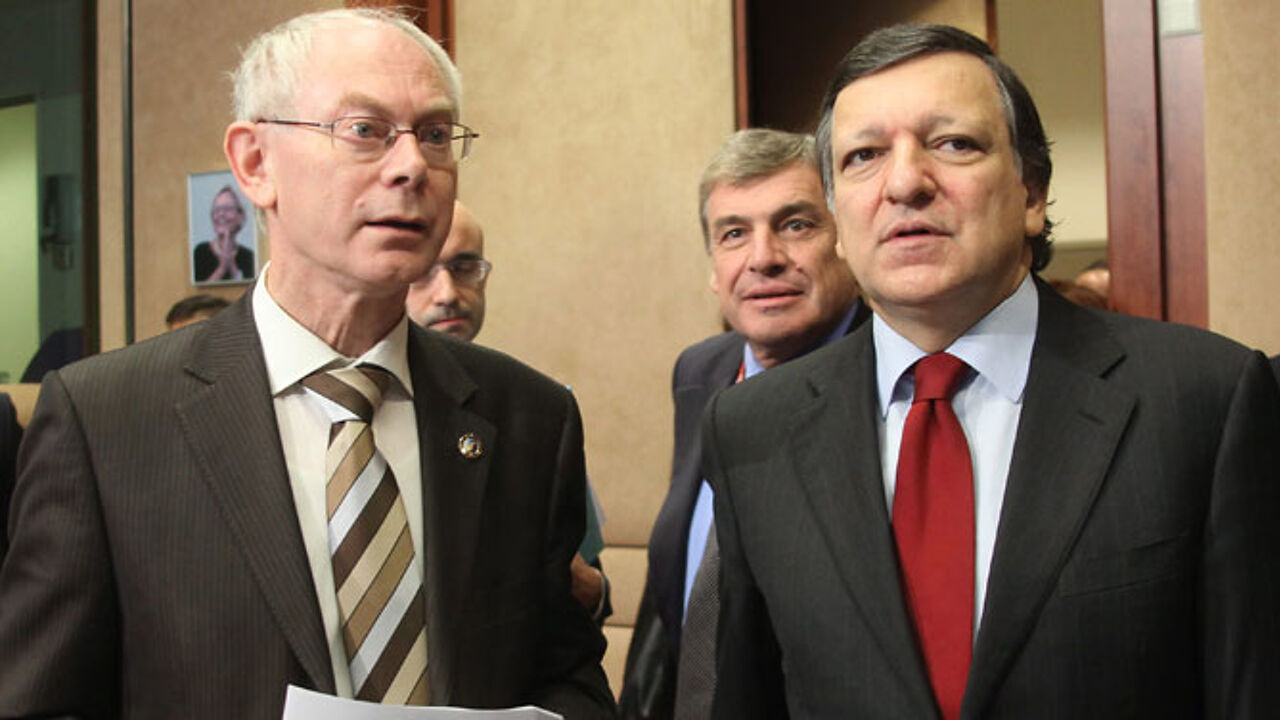 Britain's Catherine Ashton is Foreign Policy Chief
Britain's Catherine Ashton has been chosen to be the Foreign Affairs Chief,
British Prime Minister Gordon Brown earlier withdrew his support for former Prime Minister Tony Blair to become EU President, said a spokesman for the British Prime Minister.
This opened the way for a compromise in which Catherine Ashton, the EU's trade commissioner, will become the High Representative for Foreign Affairs.