Ashton forms tandem with Van Rompuy
European Union leaders chose Belgian Prime Minister Herman Van Rompuy as the first permanent EU president at an informal summit meeting in Brussels on Thursday. Before they made the choice European Socialist leaders, including British Prime Minister Gordon Brown, decided to propose the candidacy of British European Trade Commissioner Catherine Ashton as future EU Foreign Minister. This decision paved the way for the 27 EU leaders to select Herman Van Rompuy as EU President.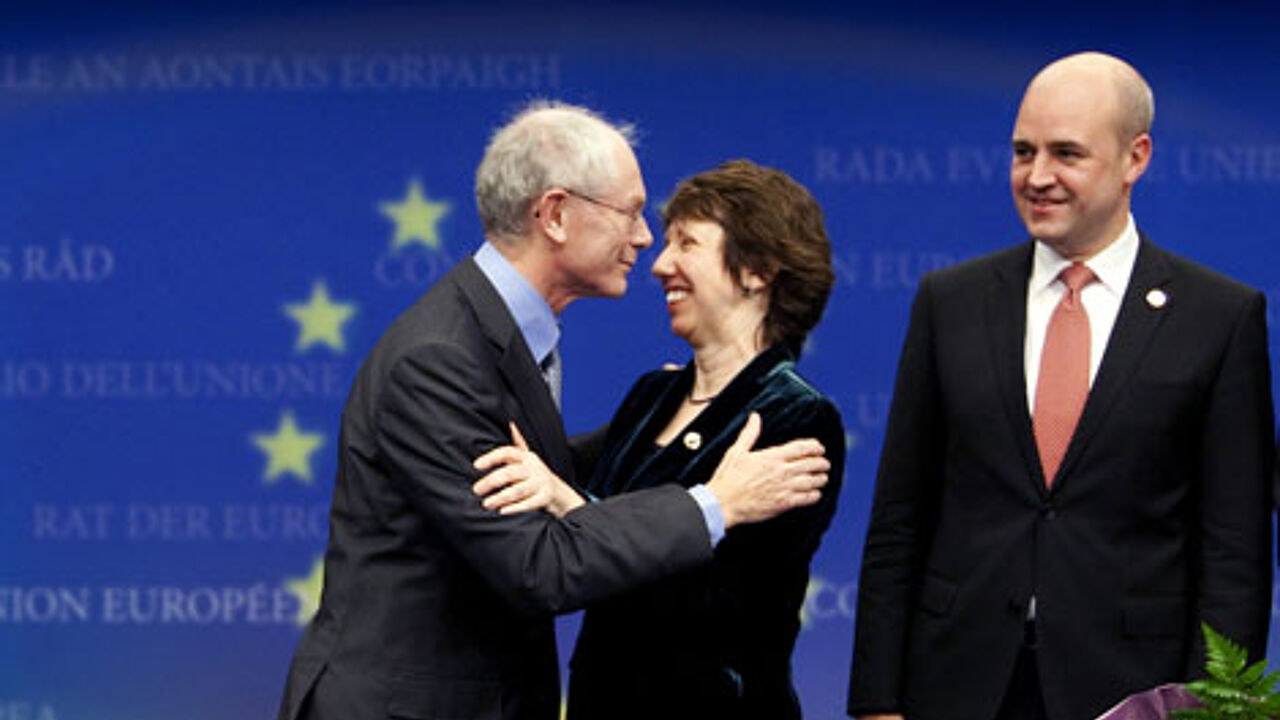 A British Labour party politician Catherine Ashton, 53, replaced Peter Mandelson as EU trade commissioner last year when he quit the post to become the British trade and industry minister.
She emerged surprised and beaming Thursday night to declare she would pursue a strategy of "quiet diplomacy" as Europe's first Foreign Minister. "That's the style with which I will continue," she said.
Criticised by some for a lack of foreign policy experience and the fact that she has never held an elected position, Ashton said she was "humbled" by the appointment but that she had the right skills and that EU leaders were comfortable with their choice. "Over the next few months and years I aim to show I am the best person for this job." She said although she is little known on the global stage in her role as trade commissioner she has worked with ministers from all over the world at vital trade talks.
European Commission President, José Manuel Barroso, said of Ashton's appointment: "We believe it's so important that Britain remains at the heart of our project."
British PM Gordon Brown claimed the Ashton appointment was a huge achievement for Britain. "Her appointment gives Britain a powerful voice both within the European Council and the Commission," said Gordon Brown. "It will ensure that Britain's voice is very loud and clear. It will ensure that we will remain, as I wanted to be, at the heart of Europe."