Smoking ban before Constitutional Court
The Flemish Cancer League is taking the new smoking ban in eateries to Belgium's Constitutional Court. The League claims that the ban is discriminatory.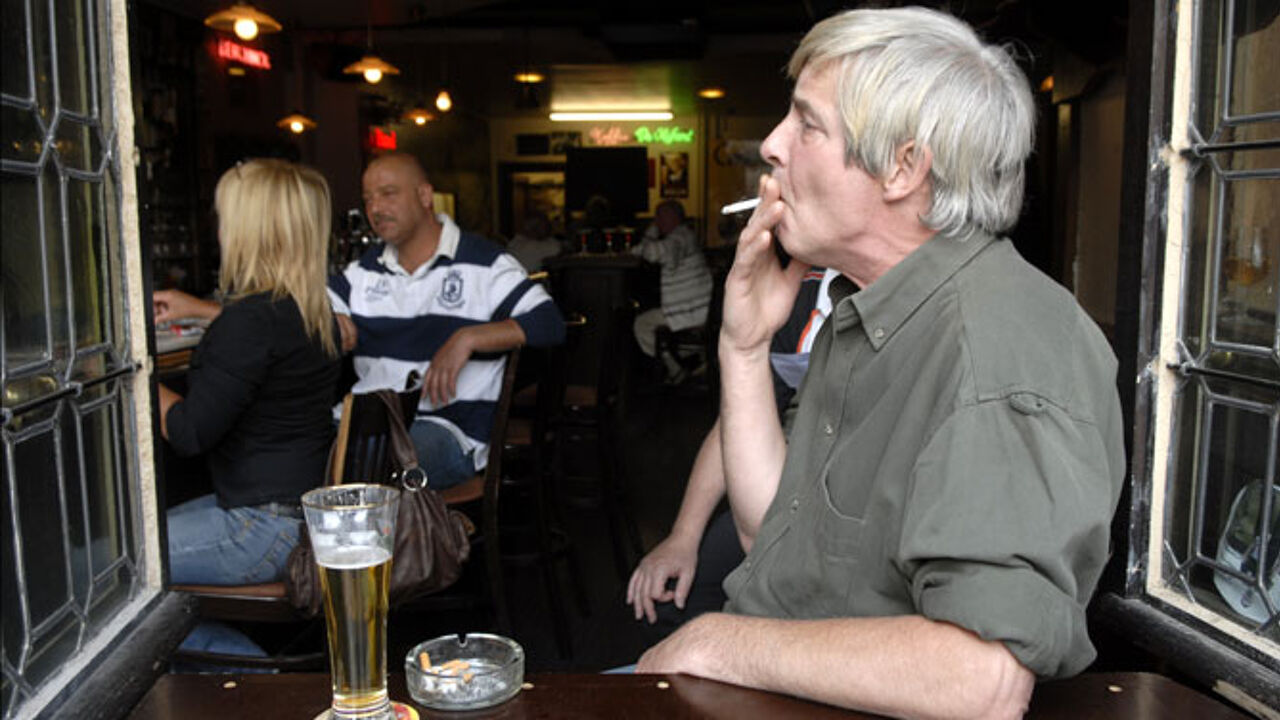 A total ban on smoking in pubs and cafés has been postponed until 2014.
Starting January smoking will be banned in pubs where you can enjoy prepared meals. Smokers will continue to be able to light up in pubs where only drinks are served.
The League claims that the ban with exemptions for some pubs until 2014 is discriminatory in its present form and is in violation with the Belgian Constitution. The League is raising the matter before the Constitutional Court. The not-for-profit organisation is pressing for a total ban in all pubs by 2012.
The League's Vincent Coignez says that all scientists are convinced that cigarette smoke is harmful. In 2005 the World Health Organisation issued a recommendation calling for a total ban on the use of tobacco products in public places.
In 2009 the European Commission made a similar recommendation. Belgium signed this advice and consequently there is no reason to delay.
Some government MPs initially seemed likely to approve a total ban starting 2012 with the support of opposition members.
Last week government parties reached agreement on a deal on a ban in 2014.
The health select committee of the Chamber of Representatives is likely to approve draft legislation this week, but Mr Coignez argues that the exemptions will become invalid if the Constitutional Court rules in the League's favour.
In consequence a total ban will then be introduced.