Child Focus warms up cold cases
The European Centre for Missing Children Child Focus has released age-enhanced photographs of five of the country's most famous missing children and young people.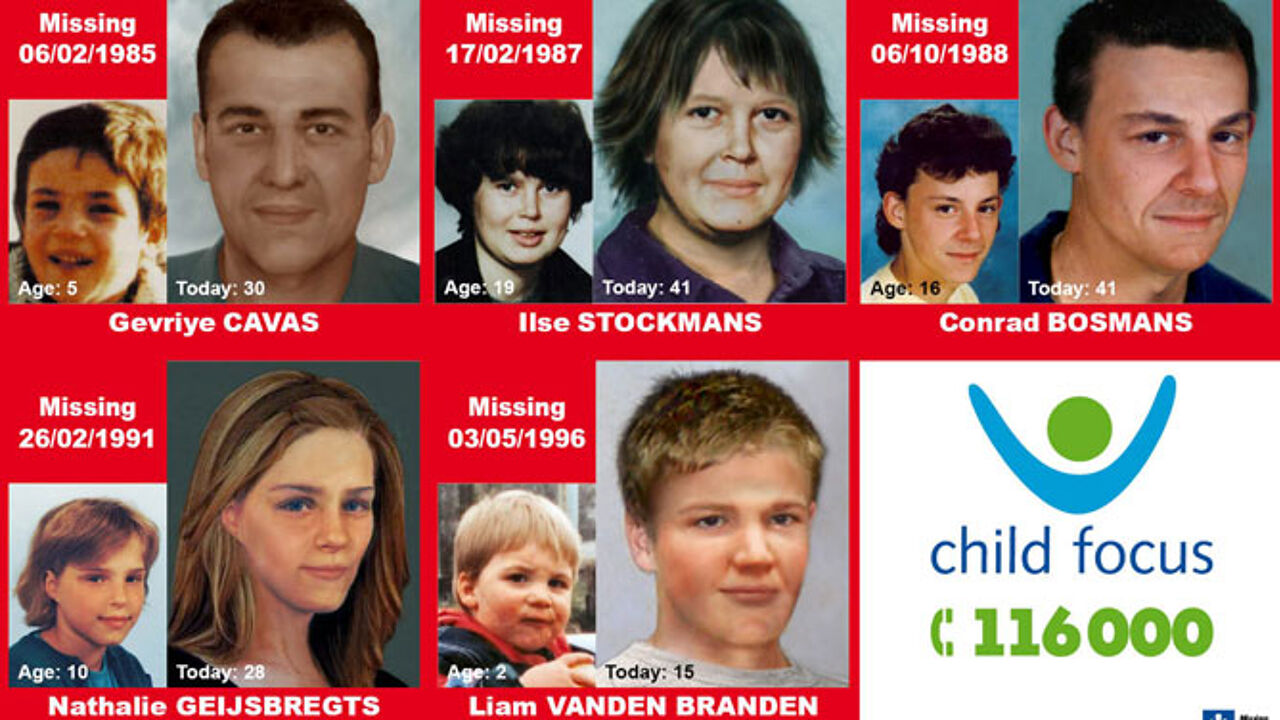 The agency now hopes to help in the search for five children and youngsters who disappeared over ten years ago.
The organisation hopes that its latest campaign will reach a number of people who until now have remained silent.
The photos that will be distributed as posters show how the children and young adults could look today.
The English forensic expert Teri Blythe used a special computer programme to produce photos of how the youngsters may look today.
She employed old photos of those that went missing but also images of parents and siblings.
With the passage of time many of the children should be young adults today.
Who went missing?
The five children and young adults at the centre of the campaign are:
Geyrive Cavas, who went missing from the Brussels borough of Sint-Jans-Molenbeek in 1985 at the age of 6
Ilse Stockmans, who disappeared from Aarschot in Flemish Brabant at the age of 19
Ten-year-old Nathalie Geijsbregts, who hasn't been seen since 1991
Liam Vanden Brande, a two-year-old who disappeared from Mechelen (Antwerp) in 1996
Conrad Bosmans from Etterbeek, who hasn't been seen since 1988 when he was 20
Photos of the five missing children and young adults are featured on a single poster. You can reach Child Focus on the toll free number 116000. From abroad call +32 2 475 44 99.
Belgian federal police can be reached on 0800 91 119.