Snow causes rush-hour chaos
Thursday's snow fall made for rush hour misery that saw a record-breaking 500km of traffic jams on Belgium's motorways and trunk roads. Although, the situation had eased a little by Friday morning, the big drive into work was anything but simple.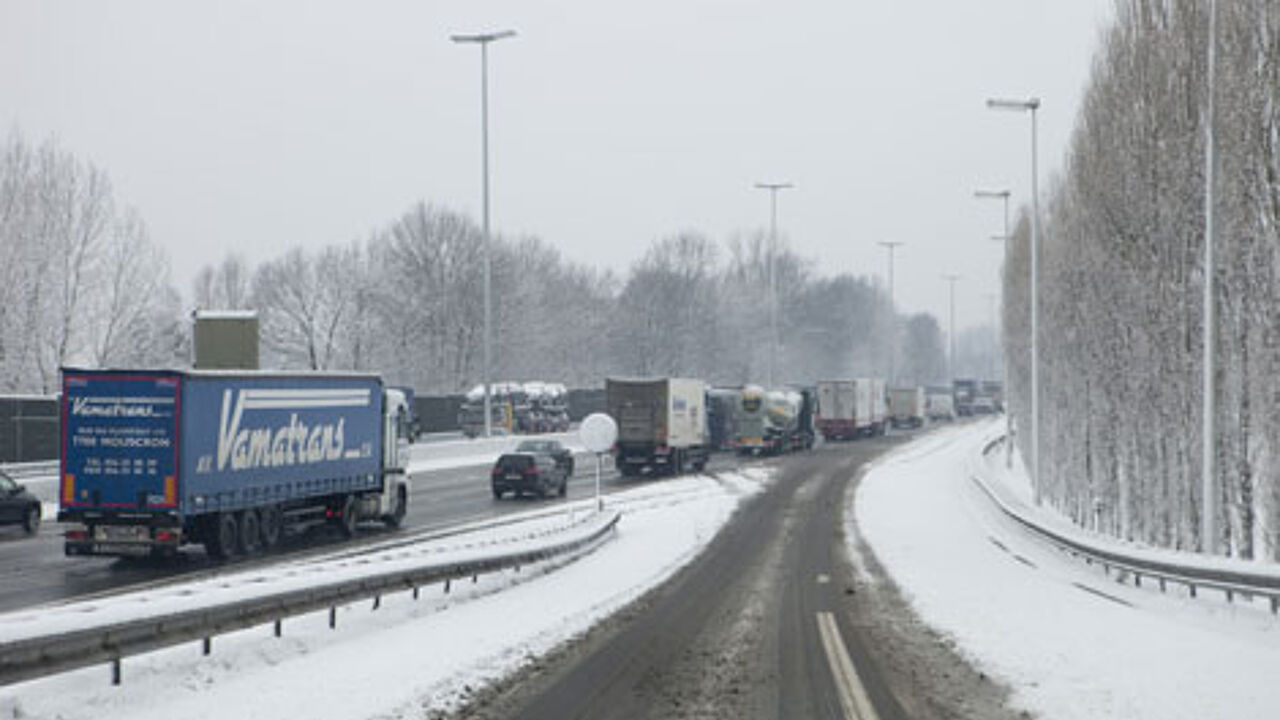 By 9am, there was a total of 350km of traffic jams on the motorways and trunk roads and many thousands of other motorists were having difficulties on minor roads.
The biggest problems were on the Brussels orbital motorway.
The exit slip road that links the Brussels orbital with the Leuven-bound carriageway of the E40 in Sint-Stevens Woluwe (Flemish Brabant) had to be closed due to extremely slippery conditions.
The closure of the slip road caused a jam of more than 25 km from Dilbeek to Sint-Stevens Woluwe.
The jam spread along the E19 from Antwerp and the western arm of the E40 from Aalst (East Flanders).
Elsewhere, accidents served to slow down or block the traffic on a number of roads.
Public transport running well
Those using public transport suffered relatively few problems compared to motorists.
The Flemish public transport company De Lijn reports that a number of its services in Flemish Brabant and Antwerp province are suffering delays of up to half an hour.
De Lijn reports no delays on its tram services in Antwerp and Ghent.
The Brussels public transport company MIVB reports delays on its services in the southern suburbs of the capital, especially in Ukkel and Vorst.
Elsewhere, a broken-down bus blocked tramlines 82 and 97. Drivers turning up late for work because of the snow were also a problem for the Brussels public transport company.
Meanwhile, air travellers will be relieved to learn that things have more or less returned to normal at Brussels Airport.