"This is very, very disappointing"
Flemish environmental organisations have given a disappointed reaction to the agreement reached at the Copenhagen Climate Conference. Environmentalists are unhappy because the final text does not contain any concrete aims on the reduction of CO2 emissions.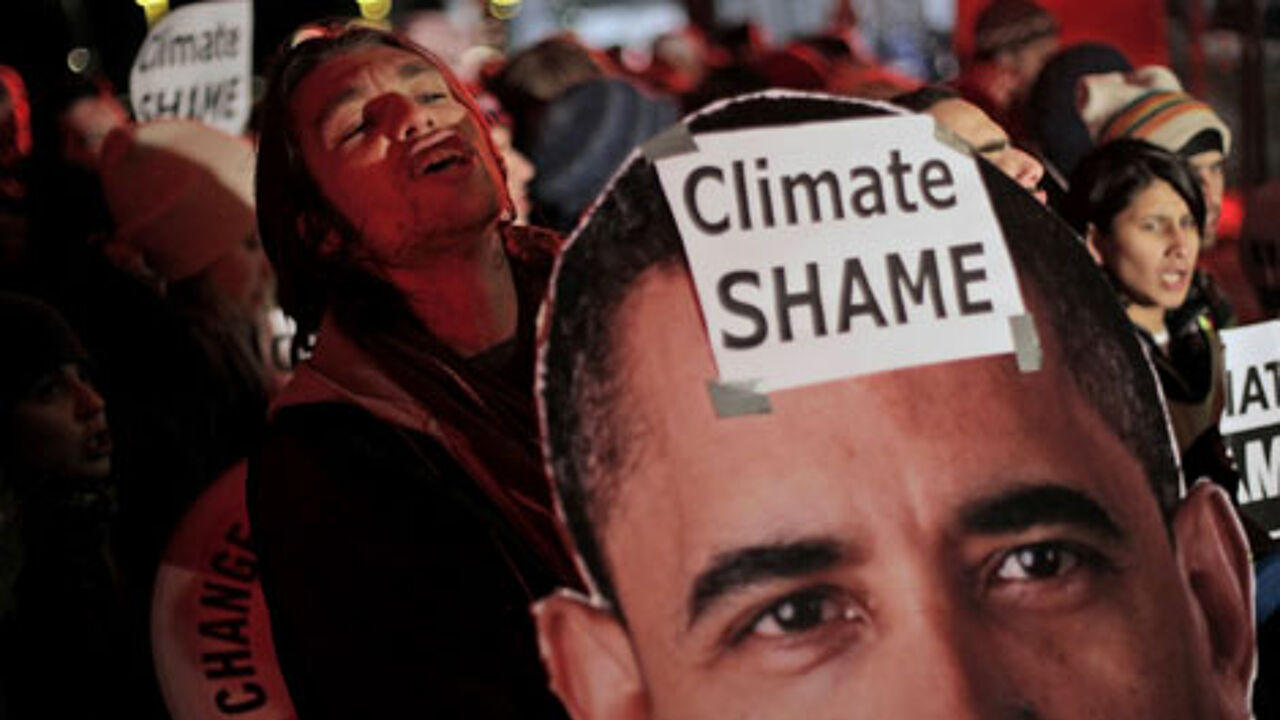 In Copenhagen a number of countries including the US, China, Brazil and South Africa have reached an agreement on the funding for developing nations of those measures needed to arrest global warming.
European Union countries are disappointed. Belgian Premier Yves Leterme believes that the deal is better than nothing. Mr Leterme says that it became clear that the US, China and India were not ready to take courageous steps.
He conceded that he was disappointed and that the Europeans were not enthusiastic about the final text: "The problem is that CO2 emission reduction goals are not binding as the EU had wished."
The Belgian Environment Minister Paul Magnette (Francophone socialist) speaks of a missed chance.
Mr Magnette concedes: "This isn't really an accord. Rather it's a method, a framework in order to reach an accord. No more than this."
Many developing nations are unhappy with the agreement too. They feel that the world's richest nations are not making sufficient efforts.
Sara Van Dijck of the BBL, the umbrella of Flemish environmental organisations, says that the only commitment in the document is the objective of limiting global warming to two degrees. She added: "There are no concrete commitments on how to achieve this two degree limit. There are no exact reduction objectives and no long term objectives".
Ms Van Dijck also deplores the fact that the United Nations Climate Change Panel, the IPCC, is no longer mentioned in the document: "This is very, very disappointing, if this is going to be the Copenhagen Agreement" she told VRT news.
11.11.11, the umbrella of Flemish international development ngos, says what happened is shameful and that the deal is the worst that could have been conceived. Bogdan Vanden Berghe on Saturday attacked the non-binding character of the agreement and the vague promises on funding that will place human life in jeopardy.