Belgian PM meets Afghanistan President
The Belgian Prime Minister Yves Leterme (Flemish Christian democrat) and the Defence Minister Pieter De Crem (Flemish Christian democrat) are currently visiting Afghanistan. They will meet with some of the Belgian troops that are on missions in the Central Asian country.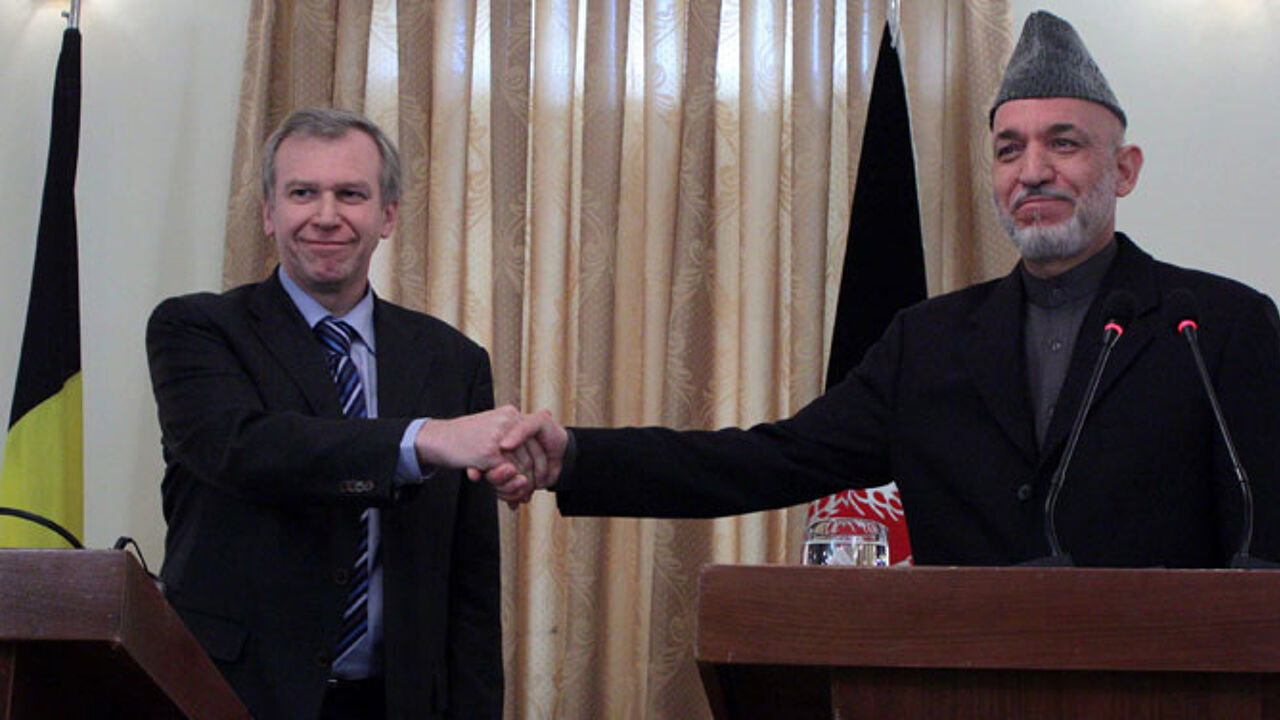 Prime Minister Leterme and Defence Minister De Crem also stopped off to pay a visit the Afghan President Hamid Karzai.
Mr Leterme and Mr De Crem arrived in Kabul at 7am local time on Sunday.
They held talks with Belgian representatives and NATO officials in the Afghan capital.
They then held a meeting with the Afghan President Hamid Karzai.
Mr Leterme asked President Karzai to increase efforts to fight corruption and ensure good governance. .
 
Speaking at a joint press conference after the meeting, Prime Minister Leterme told journalists that anti-corruption measures and good governance were the two criteria for the continuation of Belgium's military presence in Afghanistan.
"I believe that, thanks to international pressure, there is a will to make an effort on both fronts", Mr Leterme added.
Mr Leterme and Mr De Crem will now travel from Kabul to Kunduz in the north of the country where around 100 Belgian soldiers are stationed.
They will then travel to Kandahar where six Belgian F-16 jets offer air support to ISAF troops.
The visit was not announced in advance for security reasons.