Kim Clijsters and Philippe Gilbert honoured
Tennis player Kim Clijsters and cyclist Philippe Gilbert are Belgium's Sportswoman and Sportsman of the Year. They were given their respective trophies at a ceremony in Ostend's Casino Kursaal. The Sport People of the Year are chosen on the basis of a poll that is organised by the Belgian Association of Professional Sport Journalists.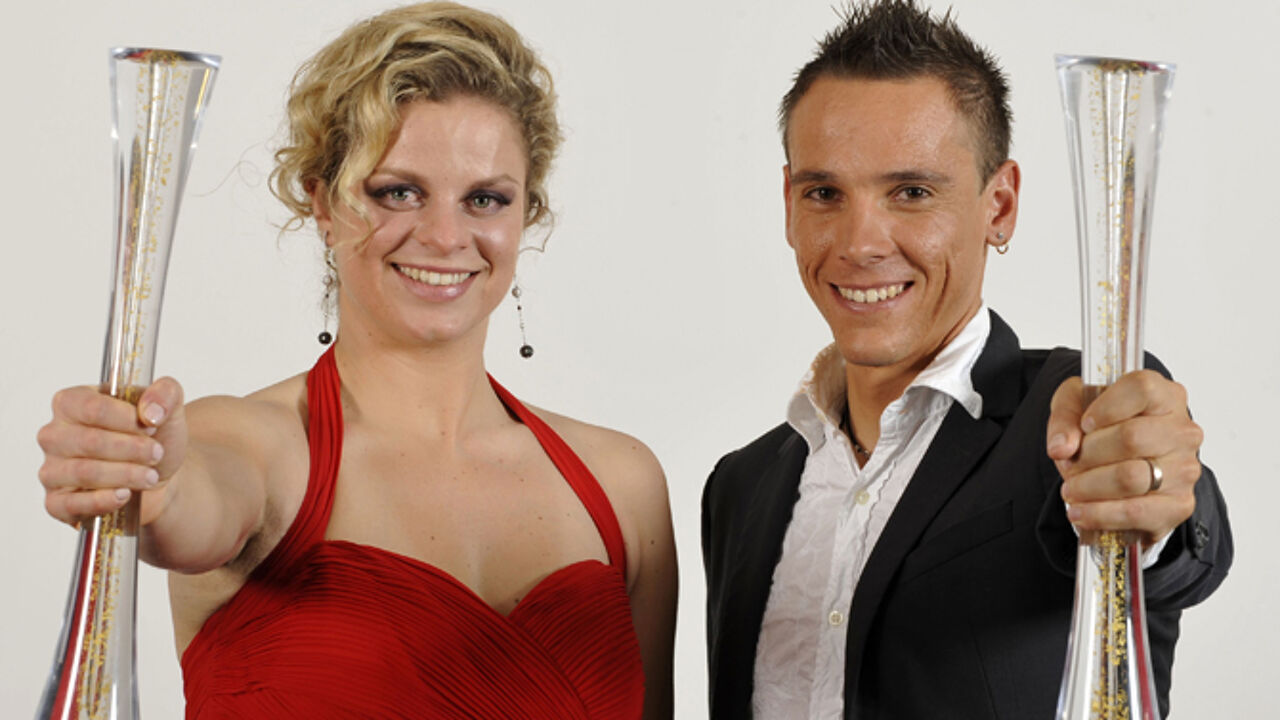 With 836 points, Kim Clijsters came in well ahead of fellow tennis player Yanina Wickmayer (594 points) and the European 60m indoor hurdle champion Eline Berings (487points).
Philippe Gilbert also left the competition standing.
The cyclist from Liège province amassed 856 points.
Cyclo-cross rider Niels Albert came in second on 377 points and the LA Lakers basketball player Didier Mbenga was third on 236 points.
The LA Lakers won this year's NBA championship.