Two young children and their forty-nine year-old father have died in a house fire in the Flemish Brabant village of Galmaarden. The fire started shortly after 7:15am on Monday. Neighbours alerted the fire brigade in the near-by town of Geraardsbergen at around 8am.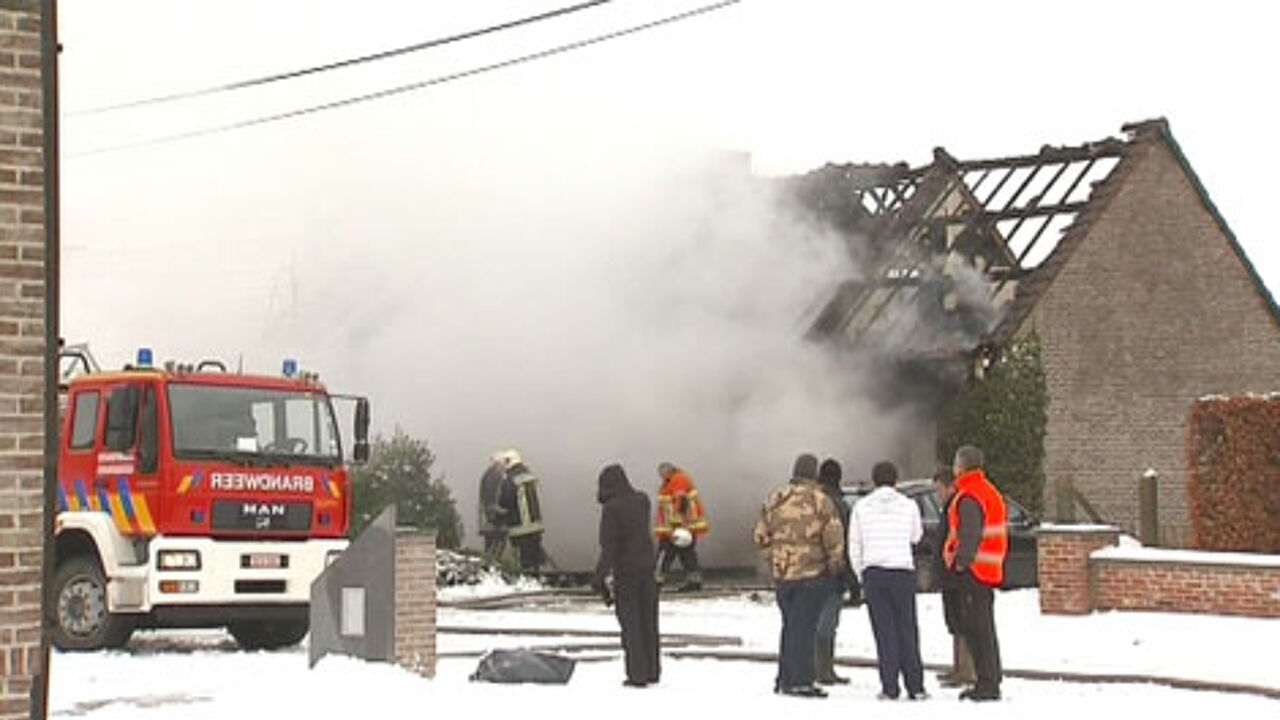 However, poor road conditions caused by the winter weather delayed the arrival of a fire engine to the scene.
By the time fire-fighters arrived the whole house was ablaze.
Initially, only the body of the forty-nine year-old man was found at the scene.
However, after a painstaking search through the chard remains of the house, the bodies of the two pre-school children were found.
Their mother was not at home when the fire started as she had a physiotherapist's appointment.
She returned to find her home ablaze.
The mother was taken to hospital suffering from shock.