"A nice Christmas gift for the fans"
Anderlecht held AA Gent to a 2-all draw in the clash of the "unbeatable" teams yesterday evening. The match was the highlight of the Christmas football weekend. Christmas football has been newly introduced as from this season, and has both supporters and opponents.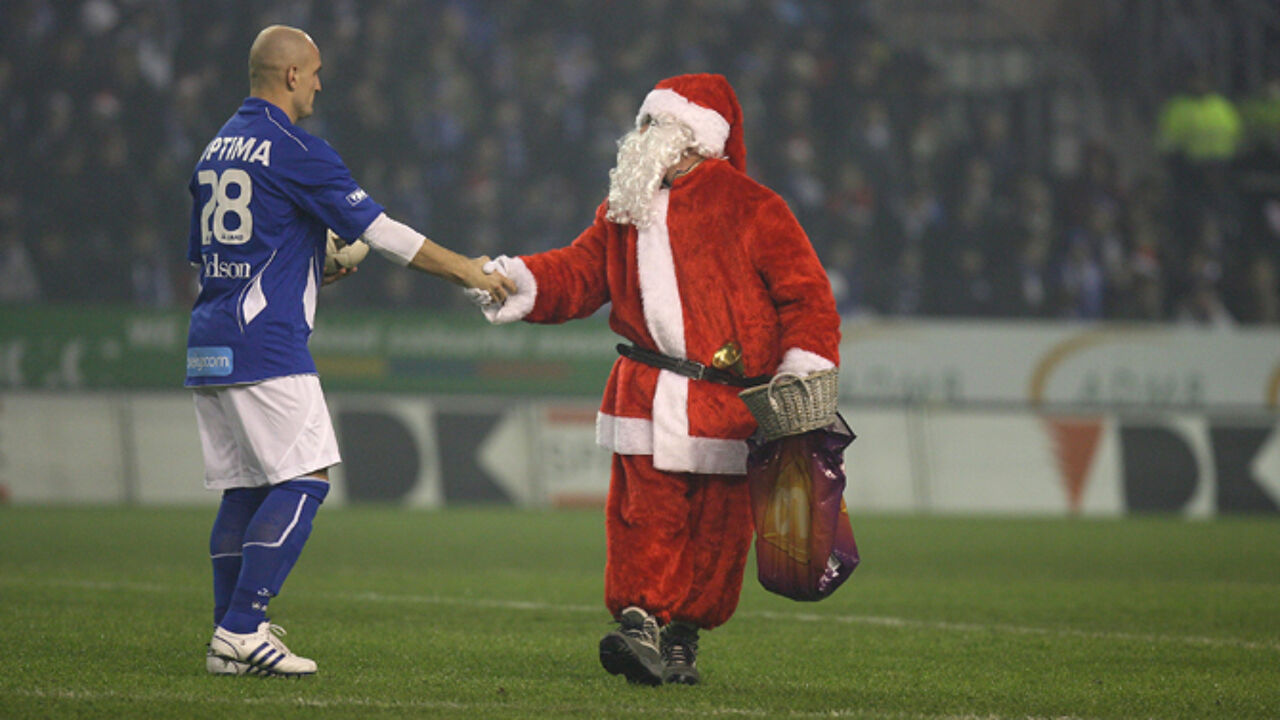 AA Gent had won 6 times in a row before the 20th day of play this weekend. Anderlecht had collected an even more impressive record, with 8 successive victories. The clash between league leaders Anderlecht and AA Gent was a confrontation between the two best teams of the moment.
AA Gent went 2-0 up with a goal early in each half. First, it was Serb midfielder Milos Maric (photo) who scored with a thundering free kick on 7 minutes. 
Anderlecht were in trouble when Senegal's forward Elimane Coulibaly scored after a corner, 2-0 on 51 minutes. However, goals by Jonathan Legear and substitute Tom De Sutter, just minutes from time, held AA Gent to a draw, 2-2 (small photo below).
Anderlecht keep the lead, AA Gent stay third with 20 of the 30 days of plays behind us.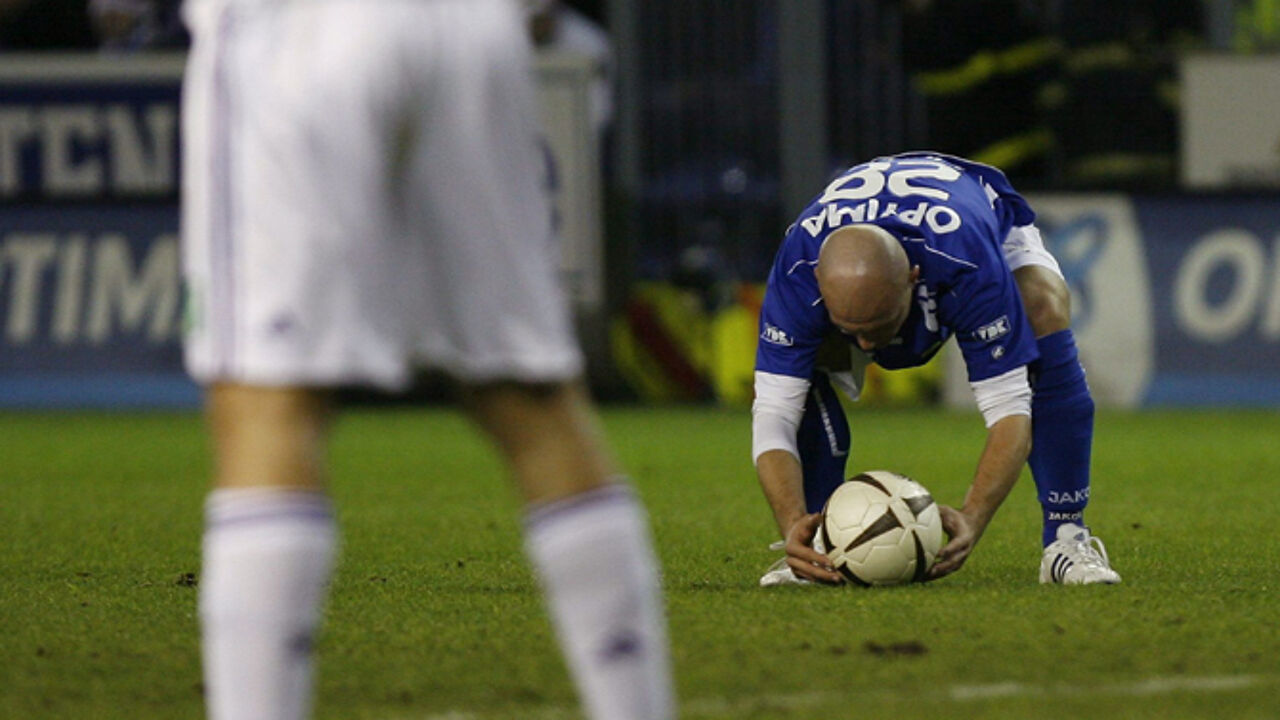 Good or bad reform?
The match was the highlight of the newly introduced Christmas football. The Belgian competition has undergone a major reform, with  first a "pre-competition" with 30 rounds of play, and next play-offs with the best six teams, to decide who will win the title.
More rounds of play meant that Christmas football was introduced, to make the calendar fit. Opponents said that this not a good idea, as many teams don't have the right infrastructure to keep their pitch in good form in days of snow, sleet and lots of rain, or frost.
Supporters claim it is the best period to attract extra crowds. The clubs should financially benefit from this, they say.
The match between AA Gent and Anderlecht was live on the VRT's second channel, Canvas, yesterday. It had a sell-out crowd of 13.000.
AA Gent Michel Preud'homme told reporters after the match that the intense match with four goals was good publicity for Belgian football. "This was an excellent Christmas gift for the fans", he concluded. 1-0 for the supporters of Christmas football.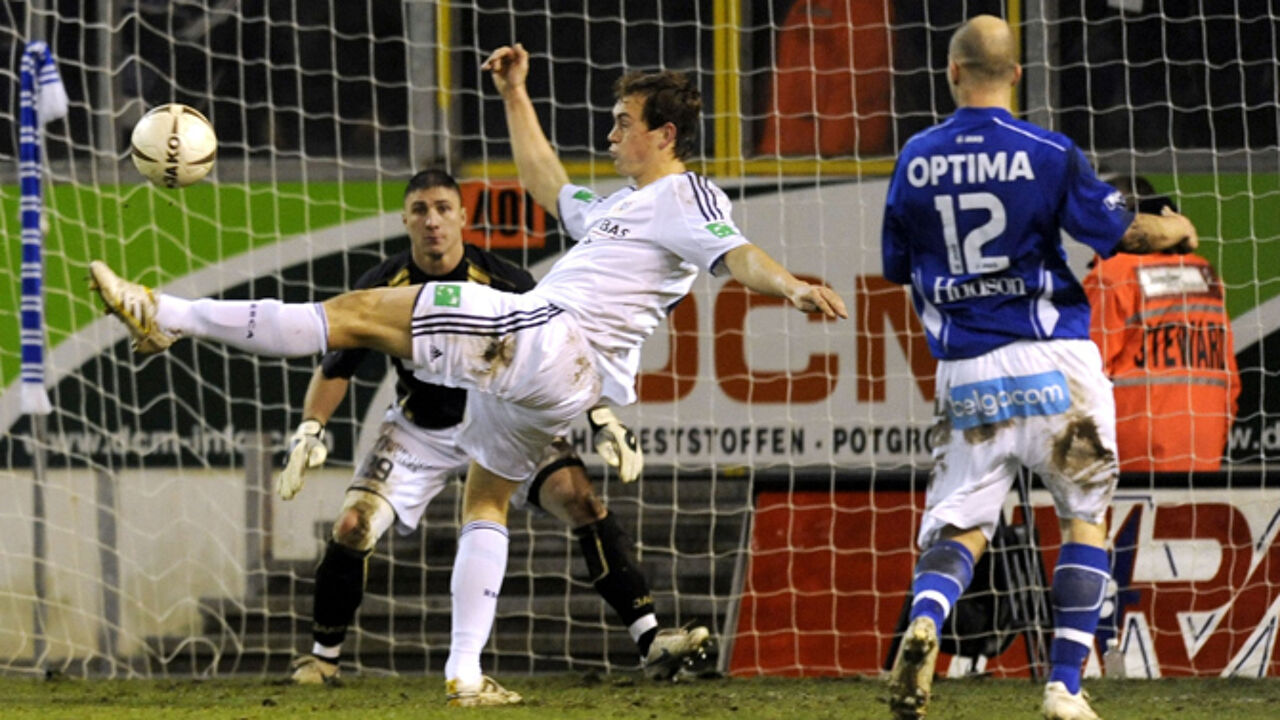 Zulte Waregem reaffirm ambitions
In yesterday's other match, Zulte Waregem downed Westerlo 1-0, a goal by Franck Berrier in the dying minutes of the game. Zulte Waregem confirm their excellent home reputation and stay on course for the play-off round with fifth place.