Anderlecht lead into the new year
In first division football Anderlecht go into the new year as leaders in the overall rankings with 45 points after beating Zulte Waregem on Wednesday 2-1. Club Brugge are second at 42 points after a 1-4 victory over KV Kortrijk. Gent won easily from Roeselare 0-4. Lokeren and Mechelen also won their matches on Wednesday.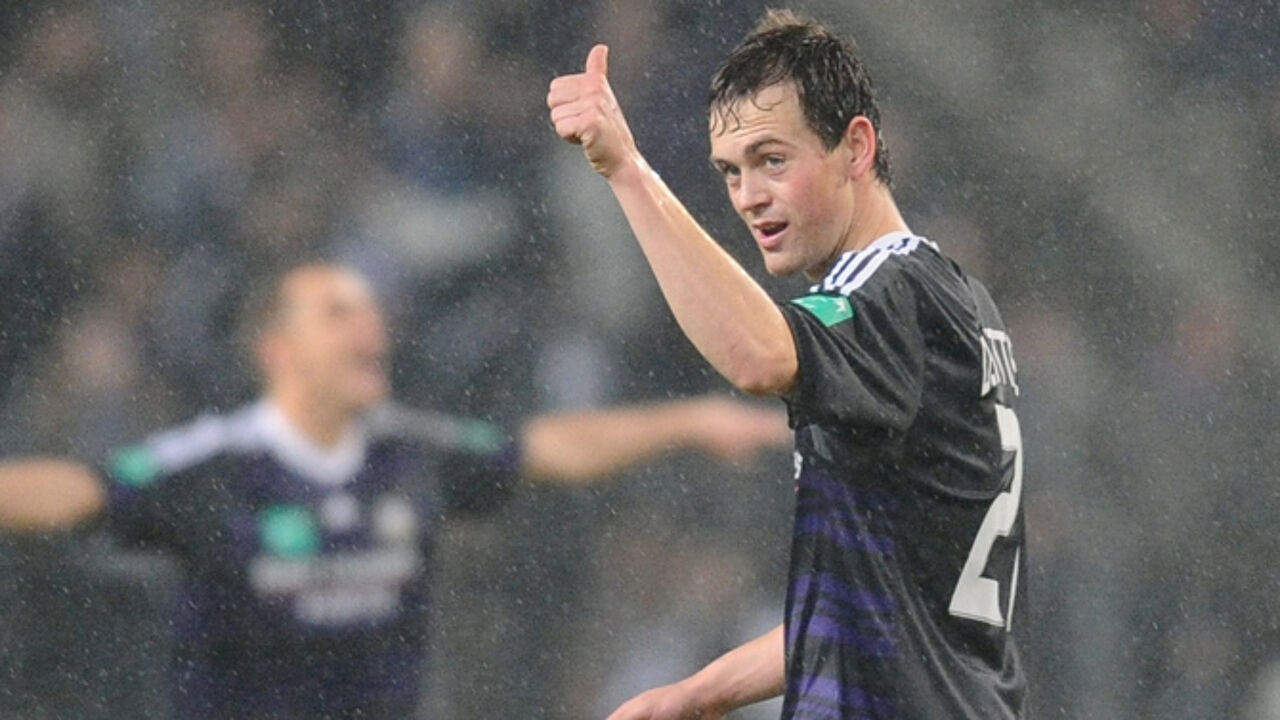 Anderlecht vs Zulte Waregem : 2-1
Man of the match was Tom De Sutter who scored both goals for Anderlecht. The first goal was in the 35th minute of play. De Sutter scored the second goal in the last minute of play in the first half. Franck Berrier scored the final goal of the match in the 55th minute, bringing the score to 2-1.
Anderlecht picked three more points, and remain in the lead going into the new year with 45 points. Zulte Waregem are in fifth place with 30 points.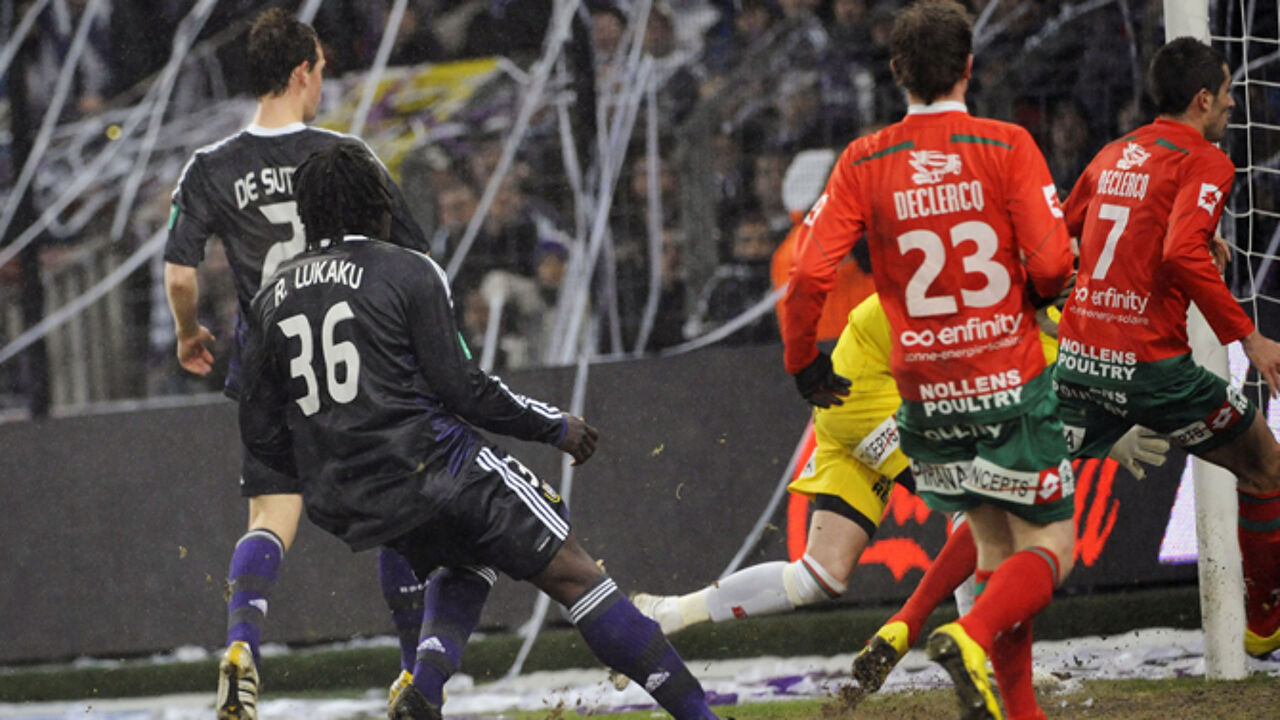 Kortrijk vs Club Brugge : 1-4
Club Brugge opened the scoring after 11 minutes with a goal by Nabil Dirar. The second goal for the visitors came in the 24th minute with Ivan Perisic scoring.
The one and only goal for the home team was by Christian Benteke.
During the second half of play Club Brugge scored two more goals: Dorge Kouemaha scored in the 67th minute and Karel Geraerts (photo) in the 69th minute.
Club Brugge have 42 points in the overall standings and Kortrijk are in 8th place with 27 points.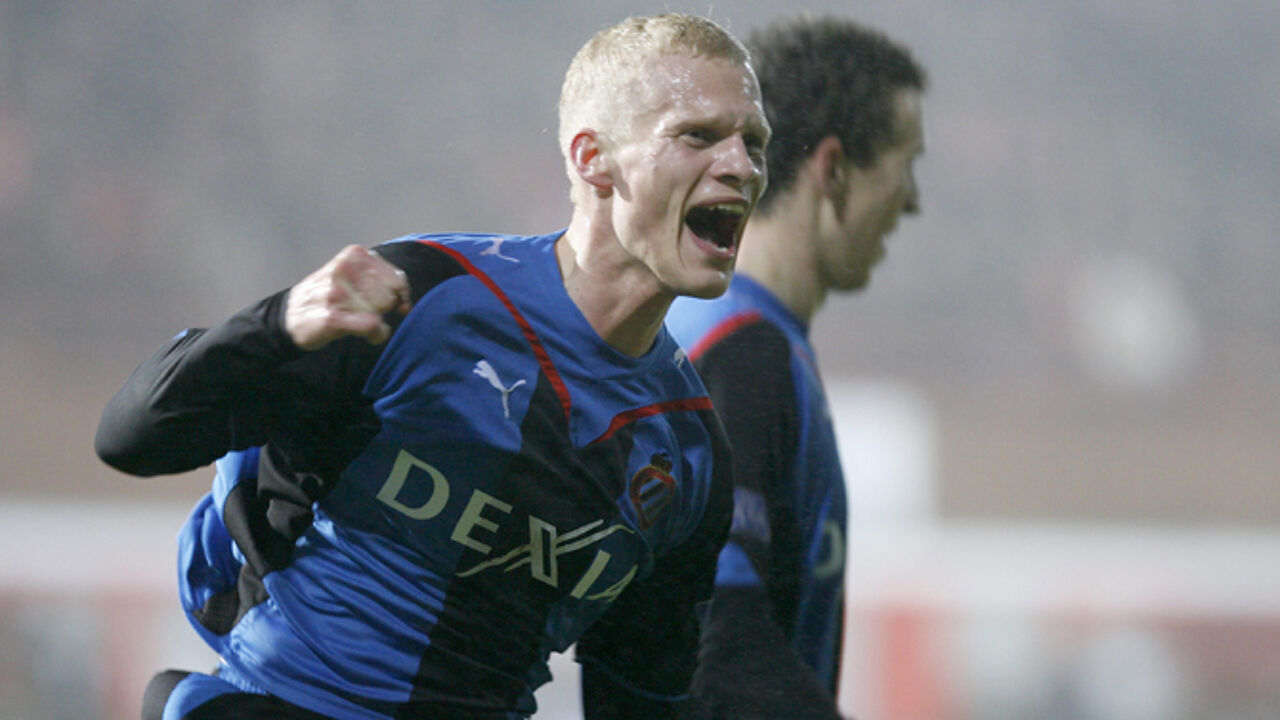 Roeselare vs AA Gent : 0-4
The first goal was by Stef Wils in the 3rd minute of play. The other three goals for Gent were by Elimane Coulibaly (8', 13', and 39'). The second half of the match was goalless. AA Gent are third in the overall standings with 39 points.
Other matches on Wednesday
Lokeren vs Germinal Beerschot : 2-0
KV Mechelen vs Charleroi : 1-0