"Polar bears" take a dip in Ostend
Around 6,000 brave souls took a dip in the North Sea on Saturday afternoon. The so-called "polar bears" braved air temperatures of around freezing and sea temperatures of just 3°C.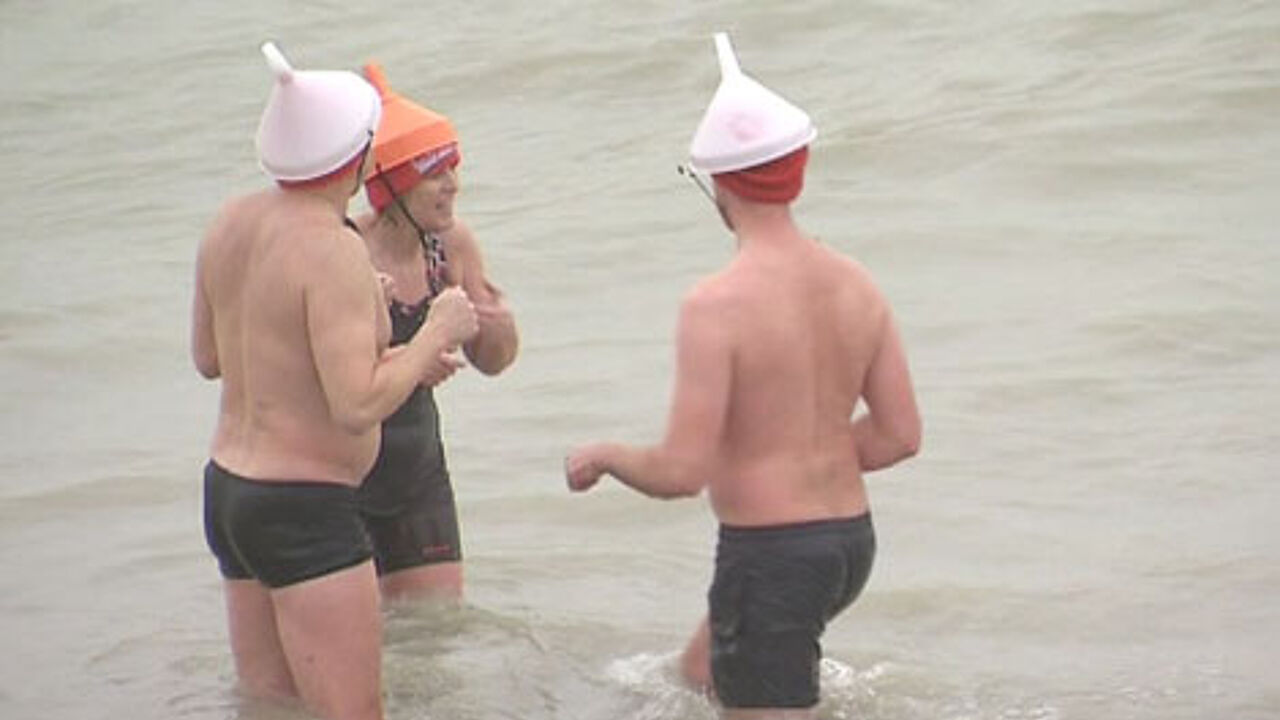 It was the twenty-forth time that the annual New Year swim took place on Ostend's main beach.
3,000 swimmers had enrolled for the swim in advance and another 3,000 turned up unannounced.
The Polar Bear Swim was first held in the mid-1980's when the "polar bears" from the White Star Deinze Swimming Club from East Flanders made their way to Ostend to take a dip in the icy waters of the North Sea.
Since then, the event has gone from strength to strength.
A good number of spectators watched the swimmers from the sea front.