Henin wins comeback match
Belgium's Justine Henin made a triumphant return to professional tennis on Monday with a 7-5 7-5 win over Russia's Nadia Petrova in the first round of the Brisbane International.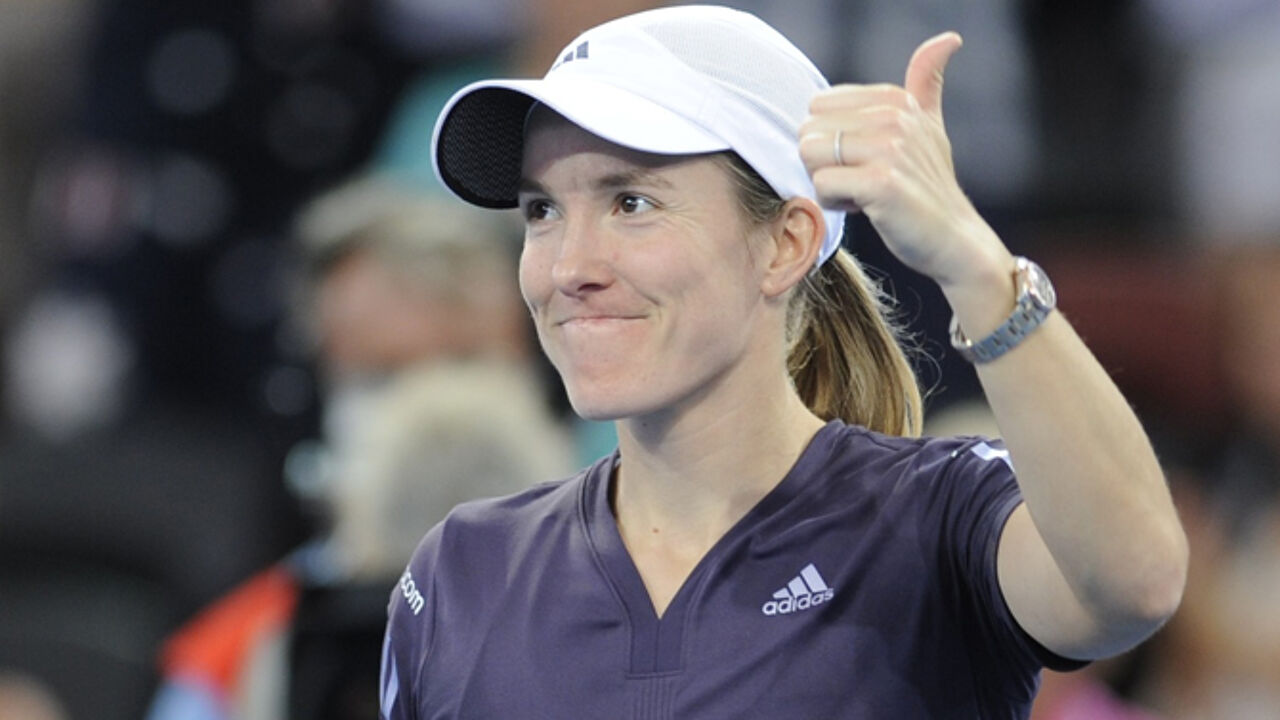 Playing her first official match since retiring in May 2008, Henin showed she had lost little, or none, of her fighting qualities as she ground out a hard-fought victory over the tournament's second seed Nadia Petrova of Russia in two sets of 7-5 and 7-5.
"I feel better today than when I retired, that's for sure," Henin said.  "Better emotionally, mentally, better with myself and that makes a big difference for me to enjoy being on the tour again."
Henin quit in May 2008 after having spent a combined 117 weeks at No. 1 in the rankings, winning seven major tournaments, an Olympic gold medal and 41 WTA titles.  The one major she has not yet won is Wimbledon.
Nadia Petrova said Henin was in better form than when she prematurely quit and had no doubt the 27-year-old Belgian could win another Grand Slam title.
Henin said she might be fitter than she was 20 months ago, and certainly felt better emotionally. 
"Of course it was emotional. It's a big step my first match. I've been waiting for this moment for so long," Henin said. "Finally, I walked on the court. The crowd ... I was really touched. At the beginning, everything seemed very big: the stadium, all the people. I'm not used to it anymore."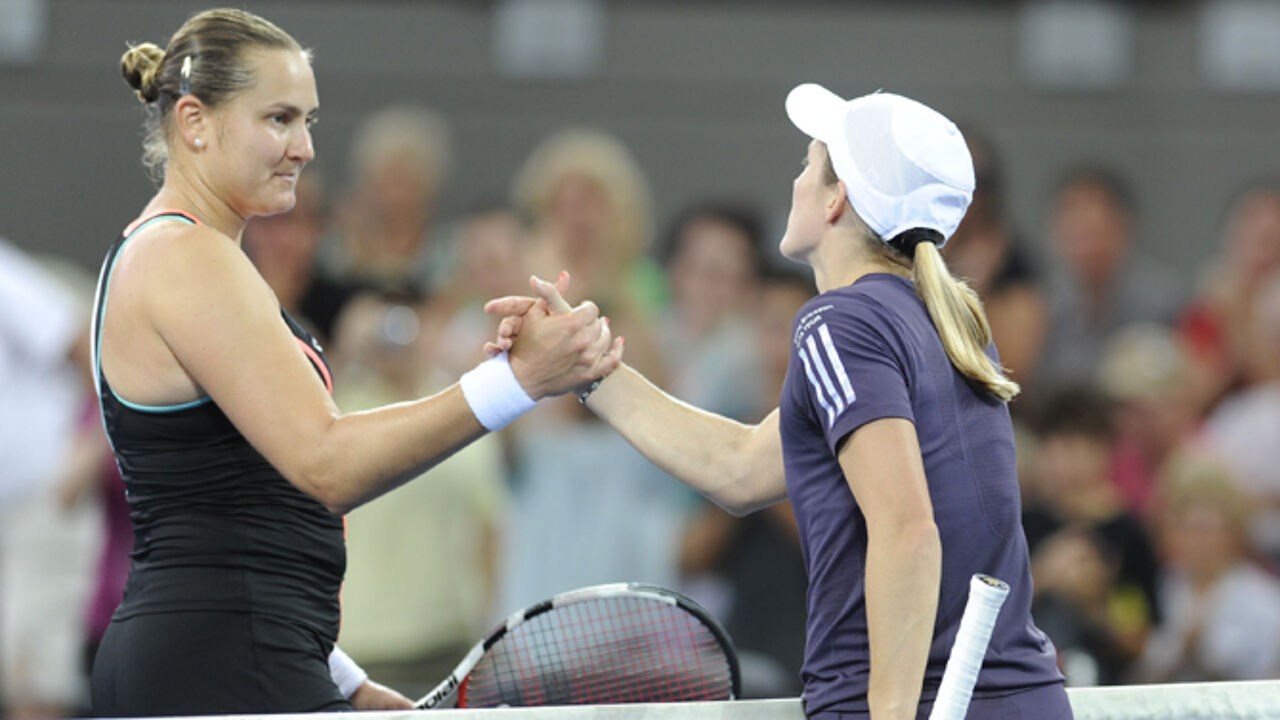 "Everything went well. I have a lot to work on, but for a first match, a first tough round, I can be really positive today," Henin concluded in an interview with AP news agency.
Henin said it only took three or four games to settle back into the rhythm. "Mentally, I was able to play my best when the score was tight at the end of both sets," she said. "I really enjoyed being out there -- that's what I'm going to remember today."
Being more aggressive on her serve has been a priority in recent months for the petite Belgian, who knows she needs to earn more easy points against the bigger women on the tour to remain competitive.
"I worked very hard and changed a few things in my game," she said. "I think physically, if I want to stay on tour for a few more years I have no choice (but) to be more aggressive." (AP)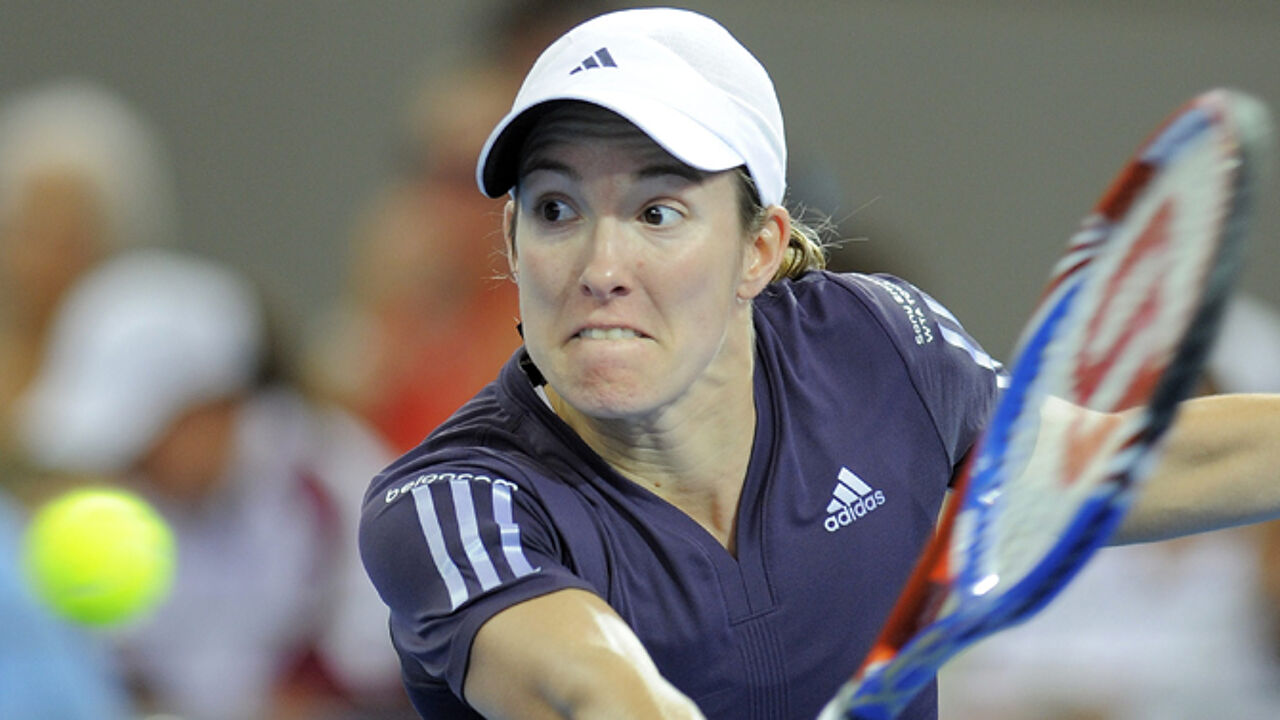 Henin is playing in Brisbane this week and Sydney next week on wild card entries as she prepares for the Australian Open, her first major in two years.
Her next match in Brisbane is against Sesil Karatantcheva of Kazakhstan, who beat Australia's Casey Dellacqua 6-2, 0-6, 7-6.