"Regaining the support of allies"
VRT's CEO, Piet Van Roe, has set out his top priorities for the Flemish public broadcaster. In his New Year's speech Mr Van Roe spoke of the need to streamline the organisation, to make savings and regain the support of allies.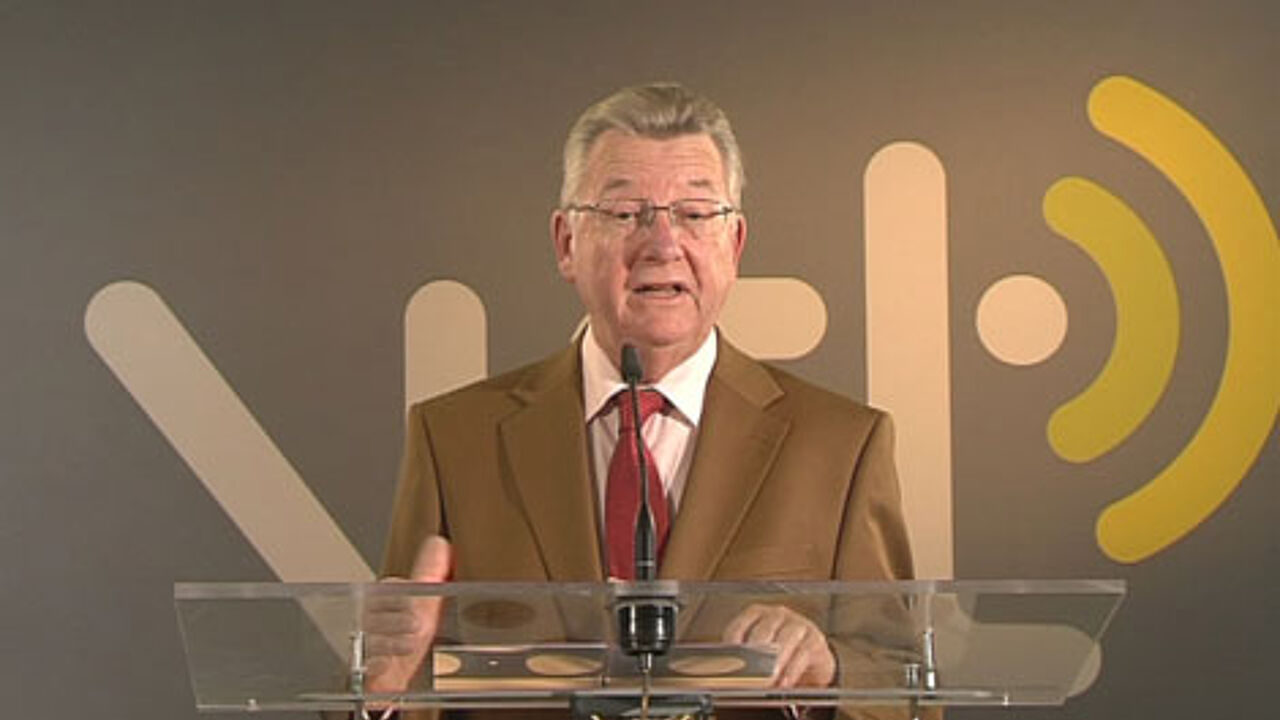 Mr Van Roe was recalled from retirement to head the organisation as a caretaker after the sudden departure of its former CEO, Dirk Wauters. He kicked off his speech on a humoristic note: "Colleagues, I'm back!"
All too hastily though he was obliged to address realities. The VRT is facing massive savings.
Mr Van Roe said that his message would not be a credible one, if he didn't take account of the facts.
The VRT CEO spoke of the difficult challenge of accomplishing savings. The VRT will have to make do with fewer staff, but there will not be any collective redundancies. He continued: "I will do my utmost to avoid redundancies." But cuts there will be and these will affect the organisation from the top to bottom.
Mr Van Roe praised the cross media structure that was introduced in 2007, but said not enough adjustments had been made.
The structure of the VRT will now be simplified and this will start at the top.
"There is no time to be wasted" he added.
The CEO also spoke of the need to regain allies. Mr Van Roe had to tell staff: "The VRT has very few friends and the problem is the same with all political parties. This is something I noticed when I became CEO once again."
"This must change" he continued . "Confidence will return, if the reorganisation is a success. We must avoid incidents and needless provocations."