3 Belgians in finals down under
Kim Clijsters & Justine Henin will meet each other in an all-Belgian final of the Brisbane International in Australia. Henin's semi final match was first against Ana Ivanovic. Henin crushed the Serbian in 2 quick sets. Clijsters beat Andrea Petkovic also in 2 sets. In Auckland (New Zealand) Yanina Wickmayer is also in the finals after beating Shahar Peer.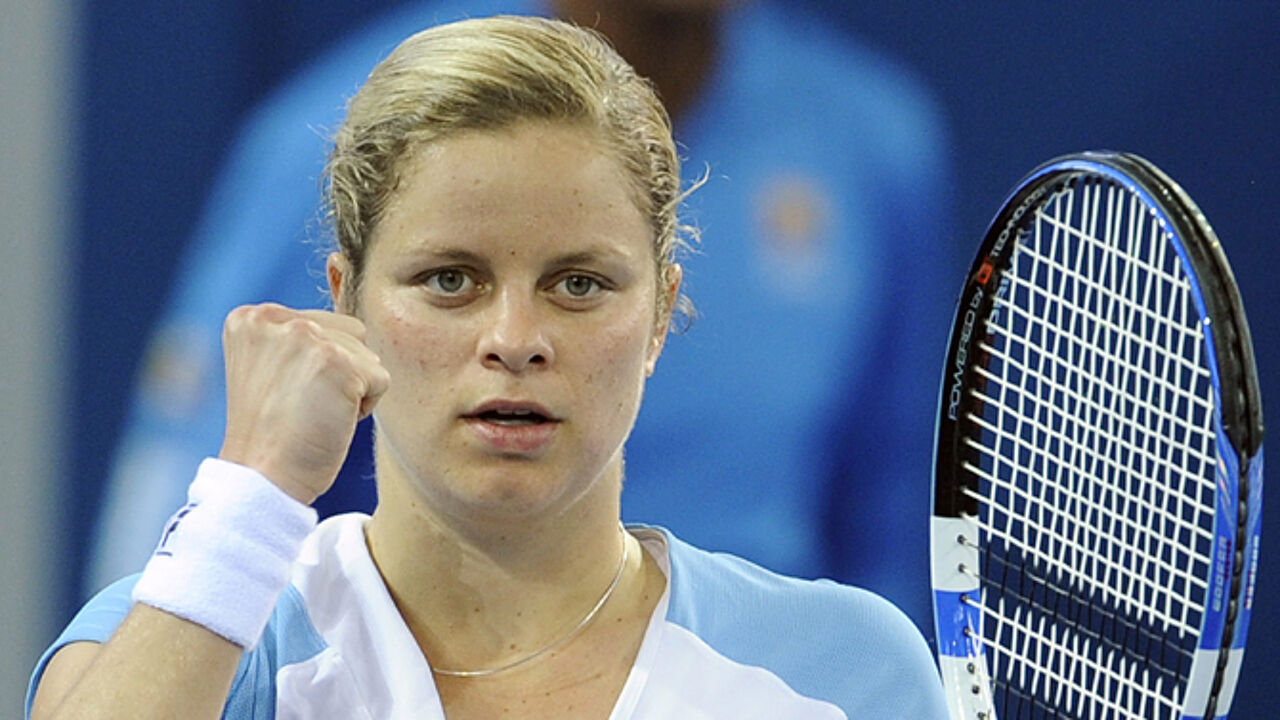 Henin brushed past Ivanovic to reach the final
Justine Henin crushed Serbia's Ana Ivanovic in 2 sets of 6-3 and 6-2 to advance to the final of the Brisbane International. This is her first tournament since coming out of retirement. The former world number one and seven-time Grand Slam title winner needed just 66 minutes to defeat Ivanovic in a surprisingly one-sided match.
Playing her fourth match in five days after 20 months away from the game, a ruthless Henin showed no signs of weariness in an ominous sign of her intentions for this month's Australian Open.

"I didn't know what to expect with ups and downs this week," Henin told reporters. "It is my first tournament back in 18 months. It is a nice feeling."
Full of anticipation Henin awaited the outcome of the other semi-final match between Kim Clijsters and German's Andrea Petkovic to find out who she will meet in the final. Would she meet her old rival in the finals again, in her first comeback tournament?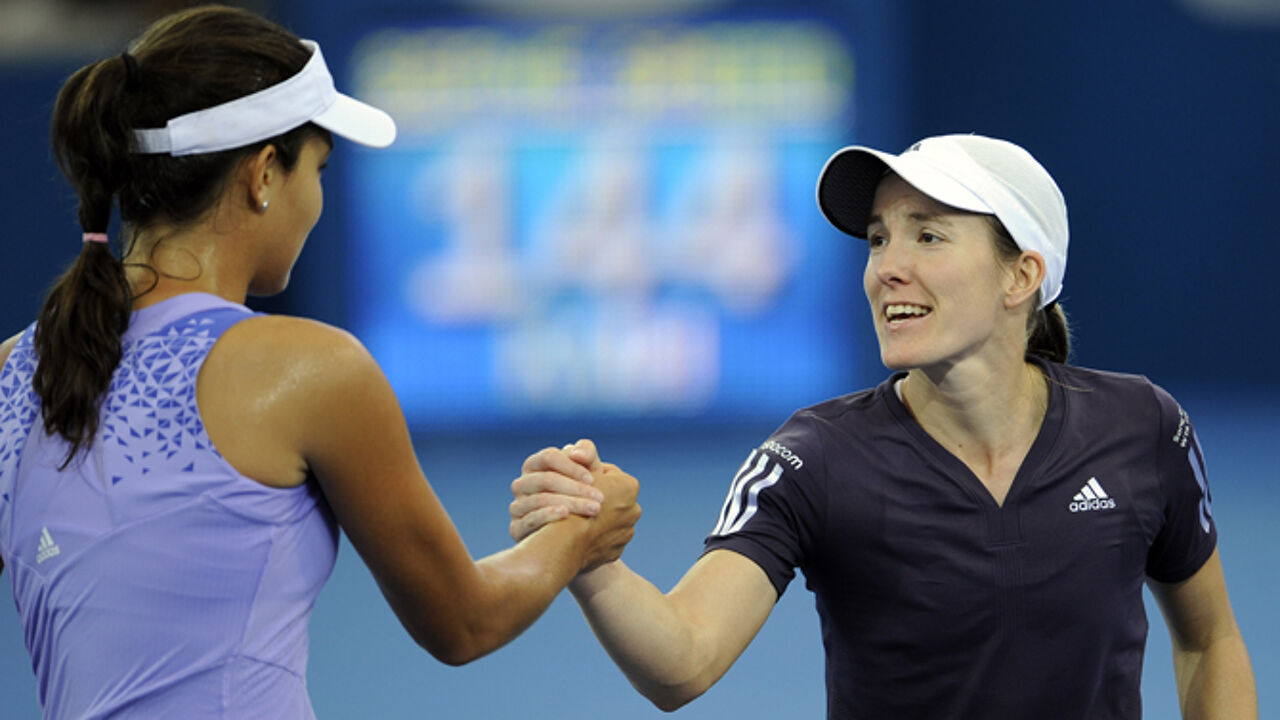 And yes- it's an all-Belgian final: Kim Clijsters beat Petkovic and meets her old rival
Kim Clijsters will meet Justine Henin in a highly anticipated all-Belgian final of the Brisbane International.
"I don't think anybody, anywhere around the world, especially Belgium, even our own groups and teams ... ever expected to see this again," Clijsters said. "It's real exciting. It's going to be an interesting one again. It's, you know, back to the old days."
Henin quit in May 2008 when she held the No. 1 ranking. She announced her comeback last September, soon after the 26-year-old Clijsters came back from more than two years in retirement.
During Kim Clijsters' time off the tour, she got married and had a child. Unranked and unseeded at the US Open in September, she become the first mother to win a major tournament since Evonne Goolagong Cawley at Wimbledon in 1980.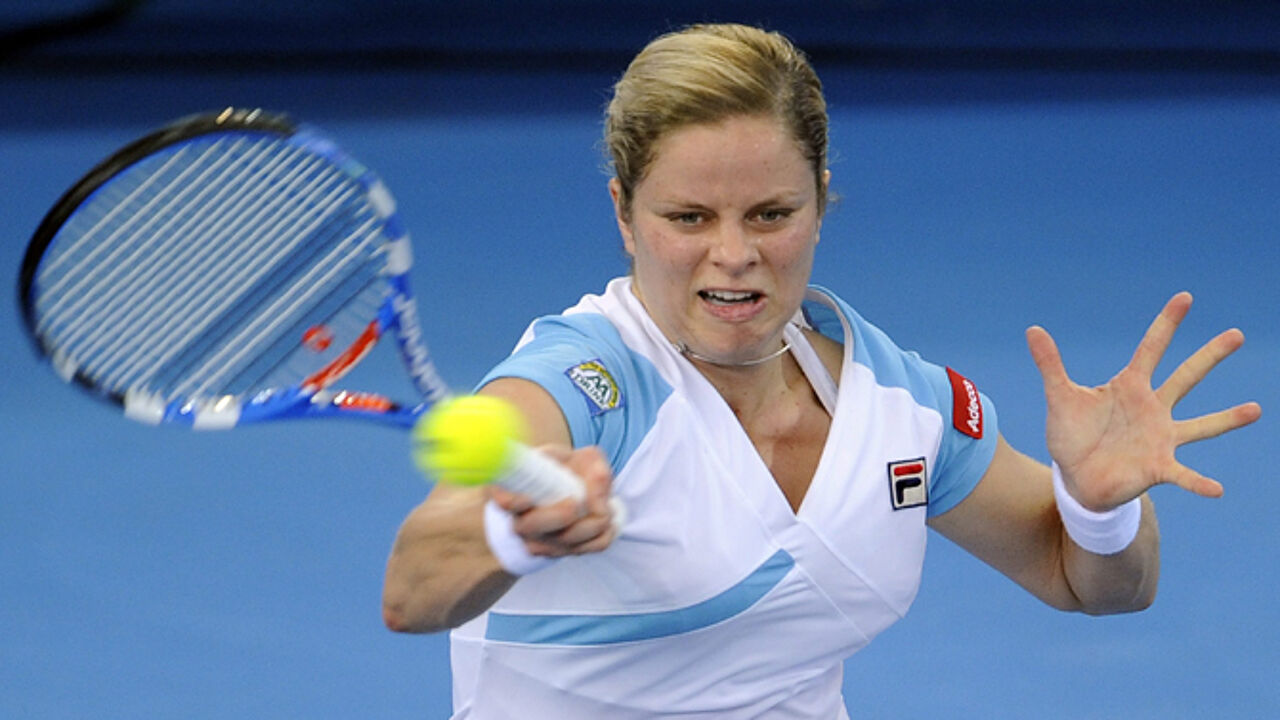 Yanina Wickmayer plays the final in Auckland
Yanina Wickmayer beat Shahar Peer of Israel in 2 sets of 6-4 and 7-5. 
Wickmayer will play against Flavia Penneta of Italy  in the finals. Penneta beat fellow countrywoman Francesca Schiavone in the other semi-finals match. 
Kim Clijsters: "We grew up playing tennis together"
The Belgian pair grew up playing tennis together, Clijsters said that they shared rooms while travelling for under 12s tournaments before eventually going down their own, very different, paths.
Clijsters thinks that they can help each other progress in the rankings, simply by being on tour. "In the past, we've pushed each other to become a better player and hopefully we can keep that going and make the Belgians be on top of women's tennis again," she said.
Clijsters said she knew ahead of the announcement that Henin planned to return to the professional tennis, and suspected her oldest rival would quickly be a force to be reckoned with . "Knowing Justine, she's not the kind of person who's going to go with the flow, come out and see how things are going," Clijsters said. "I knew she'd come out here being extremely fit and ready to go from the first point that she played. And she has done that.
"To me ... it looks like she's picked up right where she left," concludes Kim Clijsters.
"It is going to be a final so it is going to be exciting either way," Henin said. (AP)