Congolese EU ambassador chided
Foreign Affairs Chief of the EU Catherine Ashton has called on the Congolese ambassador to the EU to justify Kinshasa's decision to refuse the EU Commissioner for Development Cooperation Karel De Gucht (Belgian) entry into Congo. Congolese authorities are angry with Mr De Gucht regarding critical statements he made about Congo. Photo: President Kabila and Mr De Gucht in earlier days.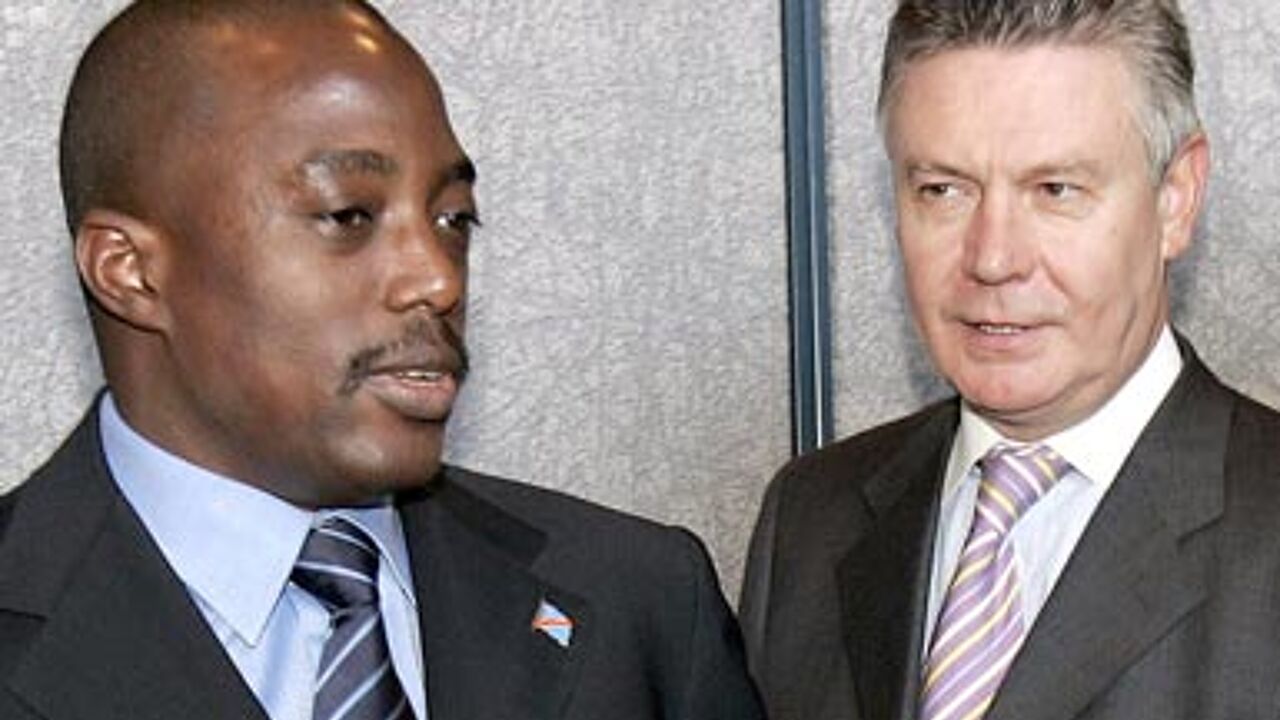 During a debate in the European Parliament before the Christmas holidays, Mr De Gucht said it that Congo was in a bit of a mess right now with no reliable contact person to deal with regarding aid to the country.
The reaction of the Congolese authorities was to accuse Mr De Gucht of being a racist and to refuse to give him a visa to enter the country.
The Congolese ambassador to the European Union has been chided for this move.
European Commission President José Manuel Barroso said that Karel De Gucht had the full backing of the entire commission and the European Union.
Catherine Ashton (photo) is calling for an explanation. The EU is also sending Kinshasa an official memo stating its full confidence in Karel De Gucht.