Clijsters victorious in nail-biting final
Kim Clijsters has won a momentum-swinging all-Belgian final at the Brisbane International in a vintage finish to Justine Henin's tour comeback. Clijsters is only five tournaments into her own comeback. However, she has already netted the U.S. Open title an the Brisbane International.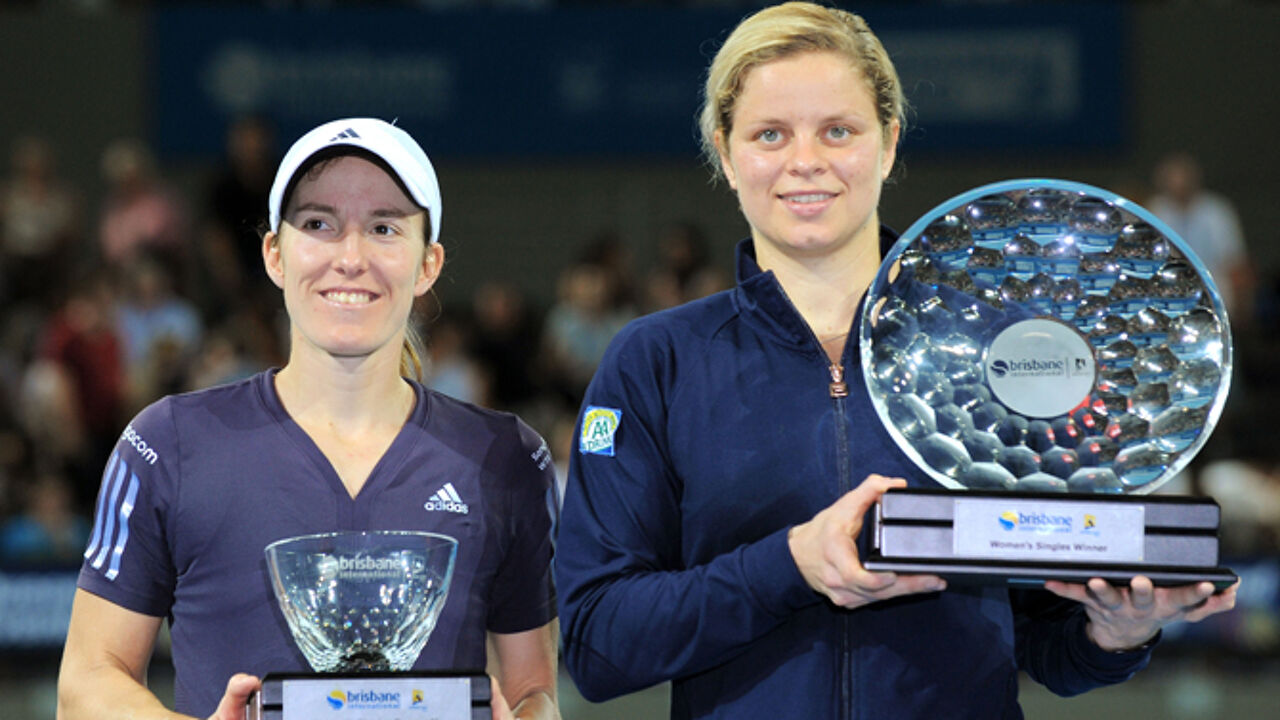 Kim Clijsters survived two match points and a mid-match collapse to defeat fellow Belgian Justine Henin in a thrilling Brisbane International final.
She had seemed to be heading towards an easy win after claiming the first set and taking a 4-1 lead in the second set.
However, Clijsters' s game fell apart and Henin won eight straight games to claim the second set and go 3-0 up in the third.
Henin, playing in the top tier for the first time since she quit while holding the No. 1 ranking in May 2008, blew match points at 5-4, then saved three in the tiebreaker.
Clijsters battled back, saving two match points, and edged a dramatic tie-break to win 6-3 4-6 7-6 (8-6)
Justine forfeits Syndney but has high hopes for Australian Open
Justine Henin has announced that she will not be competing in Syndney.
The 27 year-old said she sustained injury during her match against Kim Clijsters on Saturday. 
Henin is still planning to participate in the Australian Open.