Guardian columnist writes about "our" Linda
The VRT's political correspondent Linda De Win has made it to the pages of the British broadsheet 'The Guardian'. Her recent success in the popular VRT quiz show 'De slimste mens ter wereld' has turned the fifty-something journalist from Antwerp into a bit of a star.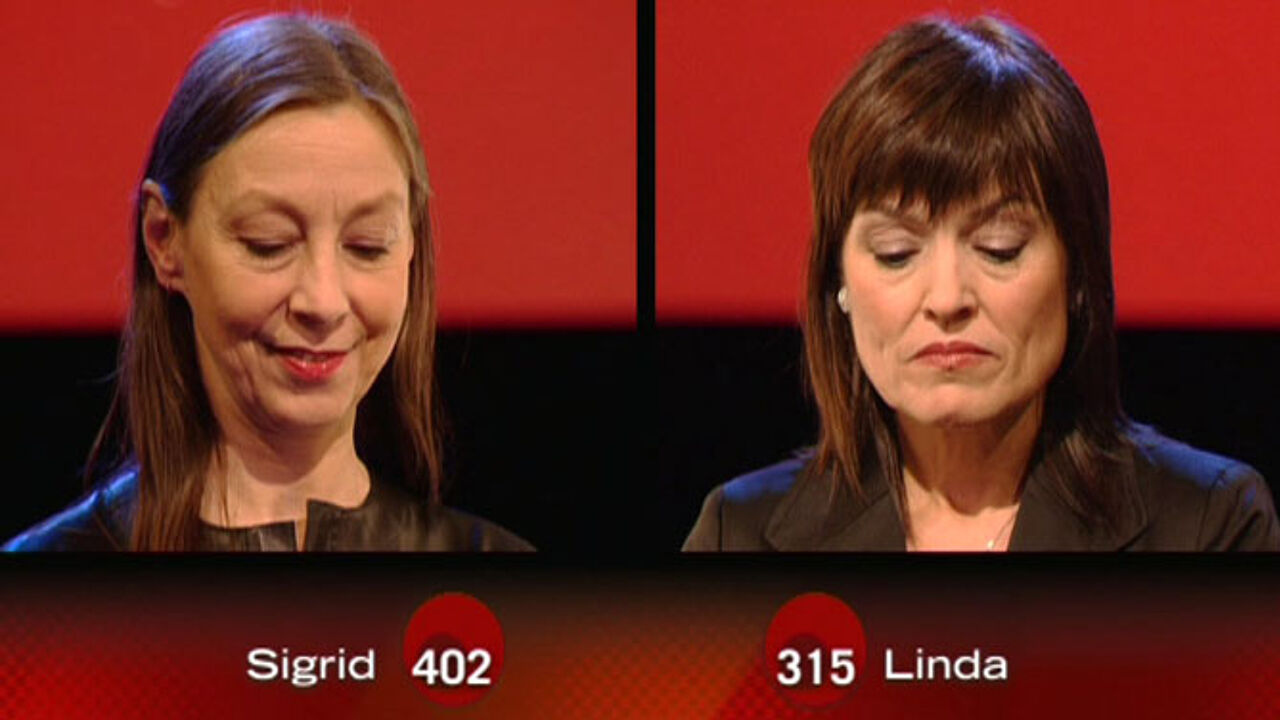 However, fame and success come at a price and Linda De Win has been the victim of some vicious attacks on the internet.
A group was even set up on the social networking site Facebook saying that our colleague "must die".
Linda De Win's eleven appearances on the top-rated quiz equalled a record set by the VRT newsreader Freek Braeckman in last year's series of the show.
In a piece entitled "Hating the world's smartest woman" the Guardian columnist Khaled Diab looks at the extreme reactions unleashed by Linda De Win's success on 'De slimste mens ter wereld'.
An atypical woman
Diab writes that De Win is an atypical woman as she is competitive and has a genuine will to win.
She displays traits more typical of a male quiz participant.
Khaled Diab believes that this could be the reason why Linda De Win has been the subject of so much hostility.
He adds that successful older women in the media often have difficulties.
He cites the example of the BBC, which he accuses of failing to value its older female newsreaders.