Murdered couple laid to rest
The funeral has taken place of the young couple that was found murdered last weekend. Shana Appeltans (18) and Kevin Paulus (22) were found in Flemish Brabant on Saturday in a car that was gutted by fire. Investigation revealed that the couple had been shot dead before being put into the car.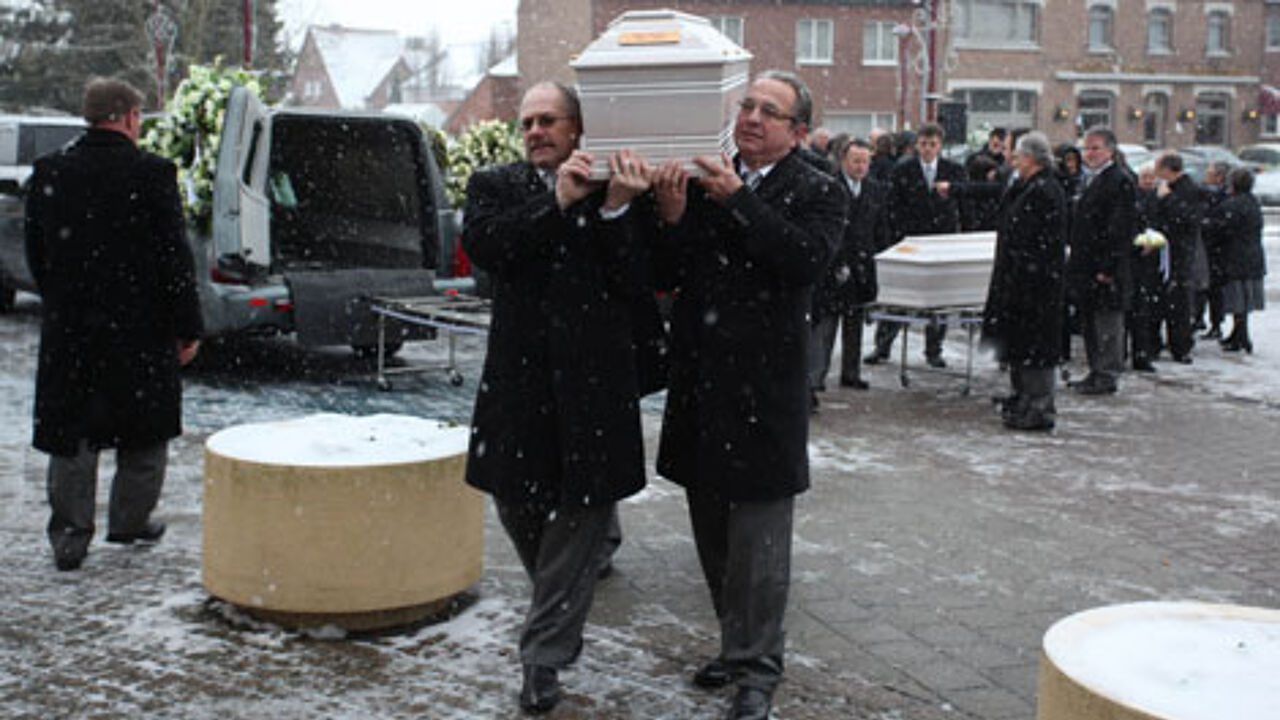 Shana Appeltans's 38-year-old neighbour has admitted to having carried out the double murder and is currently in custody.
The funeral was held in the church in the small Limburg village of Loksbergen.
The priest conducting the funeral spoke of two people whose lives were yet to start being murdered in a cowardly fashion.
All 400 seats in the church were reserved for the families and friends of the young couple.
Loudspeakers outside the church and a big screen in a nearby warehouse relayed the service to a further 900 mourners.
Amoung them were classmates from the teacher training college where Shana Appeltans was a student.
Several hundred people took part in a prayer vigil for Kevin and Shana on Friday evening.
It is not yet clear what the motives were for the murders.
The self-confessed killer claims that he broke after months of teasing by Kevin Paulus.
However, detectives believe that the killer is a cold-blooded psychopath.
They are looking into whether he had anything to do with the murder of 18 year-old Annick Van Uytsel in May 2007.