Karel De Gucht hearing in European Parliament
Candidate European Commissioner for Trade Belgium's Karel De Gucht fielded questions in the European Parliament all morning. Mr De Gucht, Commissioner for Development and Humanitarian Aid in the outgoing Commission, was questioned by EuroMPs for three hours this morning regarding his CV and views. An evaluation follows and then a vote of confidence at the end of the month.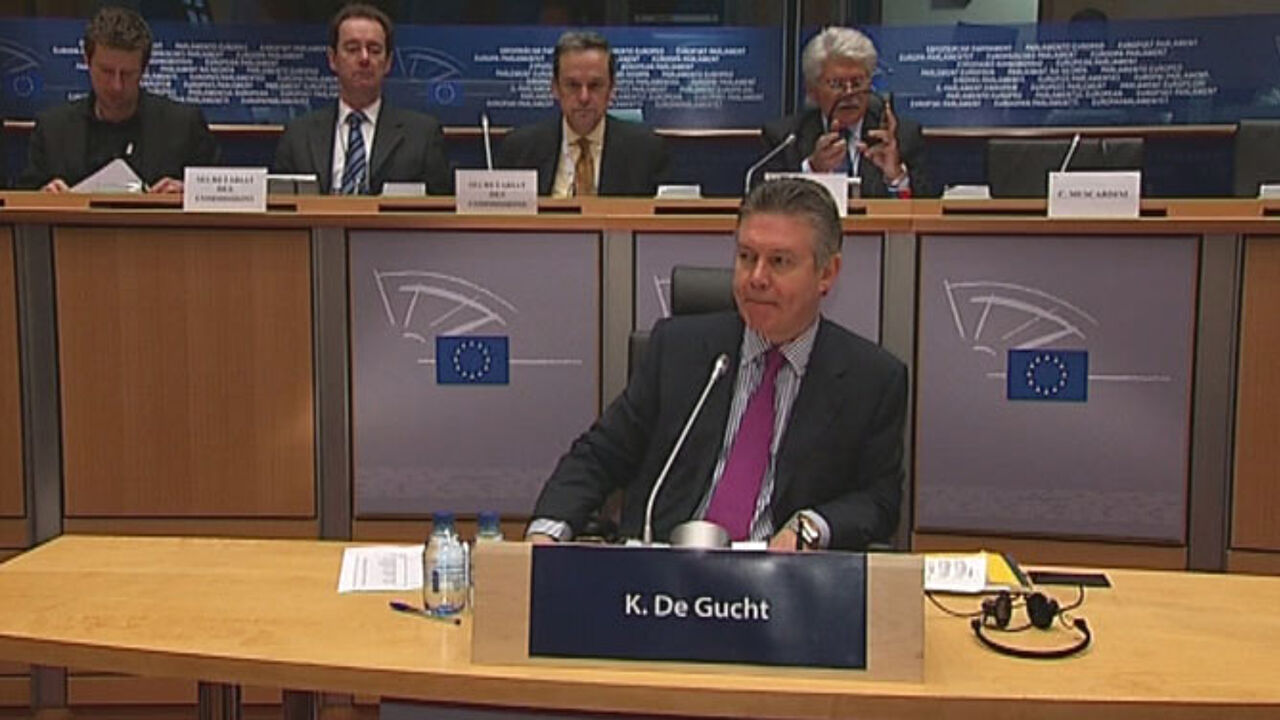 The term of office of the European Commission, the European Union's executive body, lasts five years. The last 'College of Commissioners' was appointed in November 2004 and is now being replaced- a procedure which requires the approval of the European Parliament.
Belgium's Karel De Gucht is European Commissioner for Development and Humanitarian Aid. He has been proposes as European Trade Commissioner in the next term.
Under the new Lisbon Treaty the Commission is composed of one national of each Member State. So the new Commission will have 27 Members: a President and 26 Commissioners in charge of a particular portfolio.
Karel De Gucht is the Commissioner-designate for Trade. He started the hearing with an introduction in which he was given 10 minutes to expound on his priorities and policies (see video just above).