Congo invites King Albert
The Congolese President Joseph Kabila has invited King Albert to visit Congo. The visit is expected to coincide with the 50th anniversary of the country's independence from Belgium on 30 June.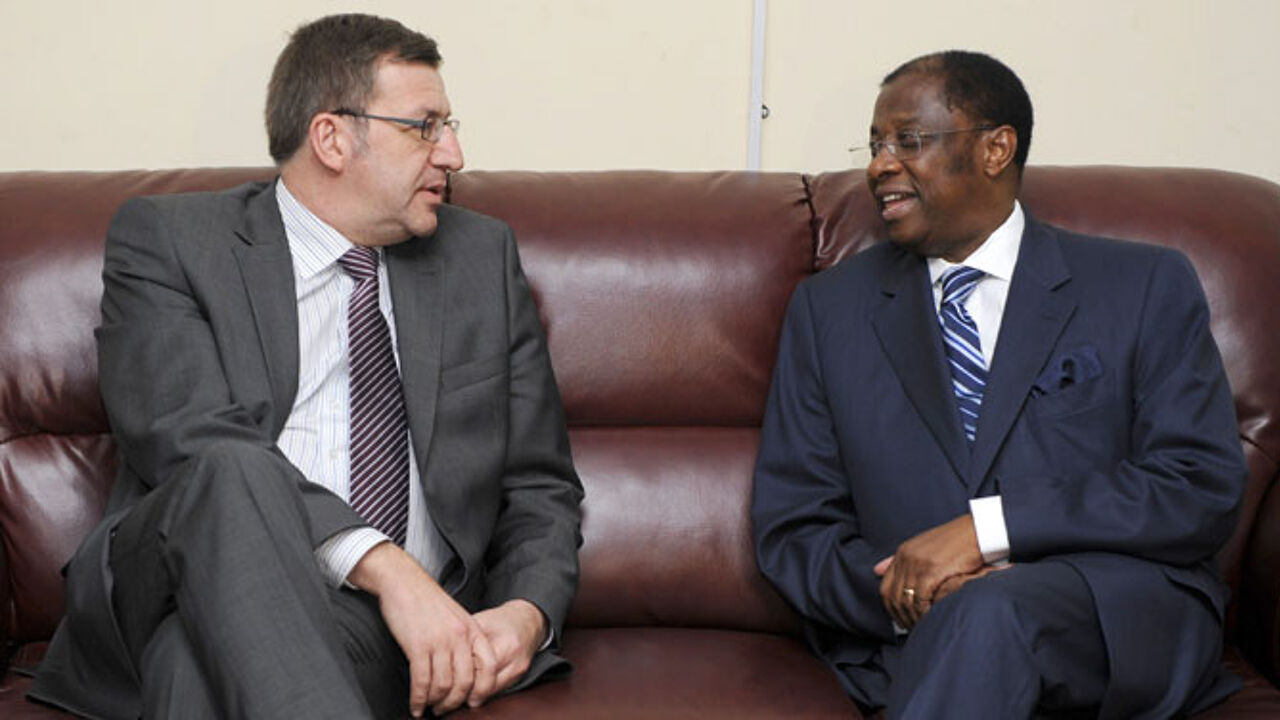 For the Belgian Foreign Minister, Steven Vanackere (Flemish Christian democrat), this was his first visit to Congo since he took office. The visit is seen as an opportunity to improve relations with the former colony.
At the start of his trip the Belgian Foreign Minister insisted that he first and foremost wanted to come and listen to people.
In an interview before he left Mr Vanackere indicated that it was his ambition to be more discrete than his predecessor Karel De Gucht, the current EU International Development Commissioner.
Relations between Congo and the plain-speaking Mr De Gucht are still strained and Congo has made it clear that the International Development Commissioner is not welcome in the country.
At the Ndjili Airport Mr De Gucht was welcomed by his counterpart Alexis Thambwe Mwamba (photo).
In the course of his Africa trip the Belgian Foreign Minister will also travel to eastern Congo and the former Belgian mandated territories of Rwanda and Burundi.
Mr Vanackere met with the Congolese President, Joseph Kabila, In his country residence in Lubumbashi on Tuesday.
After the meeting President Kabila said that an invitation for the Belgian king to visit Congo had now been made.
Foreign Minister Steven Vanackere described the meeting as constructive. It took place in an atmosphere of mutual respect, though nobody shied away from difficult topics.
The atmosphere is relaxed and it was a broadly smiling President Kabila, who welcomed the Belgian Foreign Minister.
Also present at the meeting was the official responsible for international development at the recently reopened Belgian consulate in Lubumbashi.
The official told VRT News that relations between Congo and Belgium had improved markedly since the consulate was reopened.