Blockades at AB InBev finally lifted
As announced yesterday, the trade unions have indeed lifted the blockade of the AB InBev brewery in Leuven. The blockades at other breweries have also been lifted. AB InBev wants to start beer deliveries right away.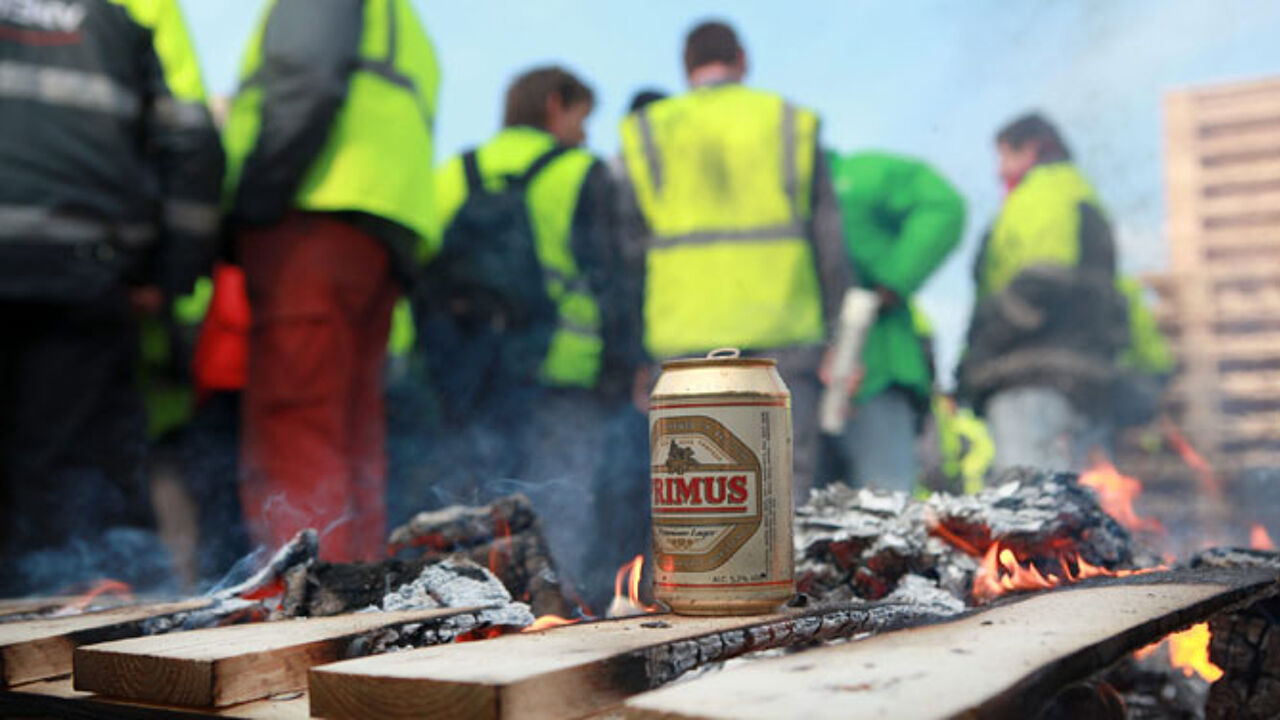 On Thursday the management of the world's largest beer maker, Anheuser-Busch InBev, agreed to a proposal put forward by the social mediators regarding a corporate restructuring plan which included inherent layoffs.
The management agreed to withdraw the plan which would have meant cutting some 299 jobs. The unions, for their part, promised to end the blockades of the breweries in Leuven, Hoegaarden and Jupille.
The unions put the accord reached with the management to the night shift workers last night and to the morning and afternoon shifts this afternoon. After it was approved, the unions put an end to the blockades.
The social conflict at AB InBev lasted for two weeks. Many supermarkets, shops and cafés have been waiting for new supplies of InBev products such as Jupiler, Stella Artois and Leffe. The brewery plans to supply the clients as soon as possible.