Flemish support Radio 1212
The stations Joe FM, MNM, Radio 2, Studio Brussel and Q-music have come together to form Radio 1212 out of solidarity with Haiti. Broadcasting from the Groenplaats in Antwerp Radio 1212 is going live all day. The aim of the initiative is to collect money for the victims of the earthquake in Haiti. The Flemish are digging deep into their pockets to donate money.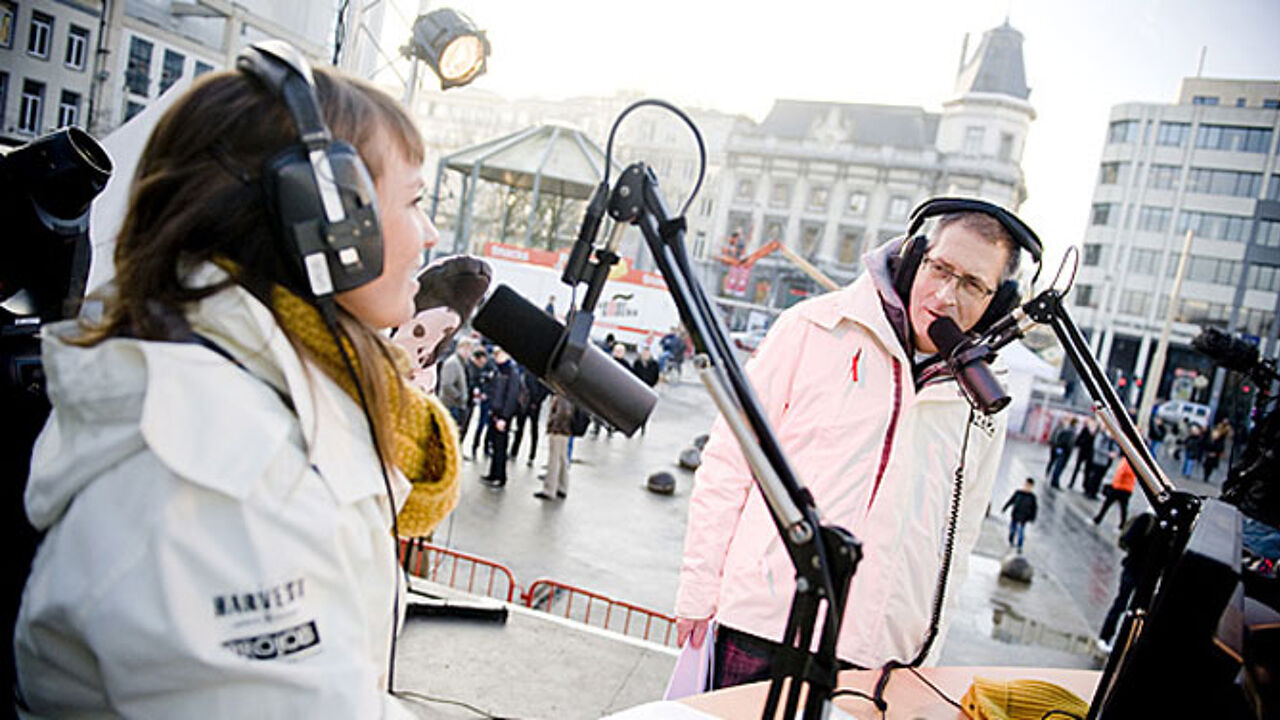 "For the very first time all these radio stations have become one station," Wim Oosterlinck announced this morning during the launch of the initiative from the Antwerp Groenplaats.
"I'm nervous, but I really feel like doing this," added colleague Ilse Van Hoecke. The first number from the benefit marathon was the song 'Halleluiah' in a version sung by Natalia and Gabriel Rios, the theme song for the entire day.