The Belgian Foreign Minister Steven Vanackere (Flemish Christian democrat) has met with the Rwandan President Paul Kagame. It was their first meeting since Mr Vanackere took office at the end of last year.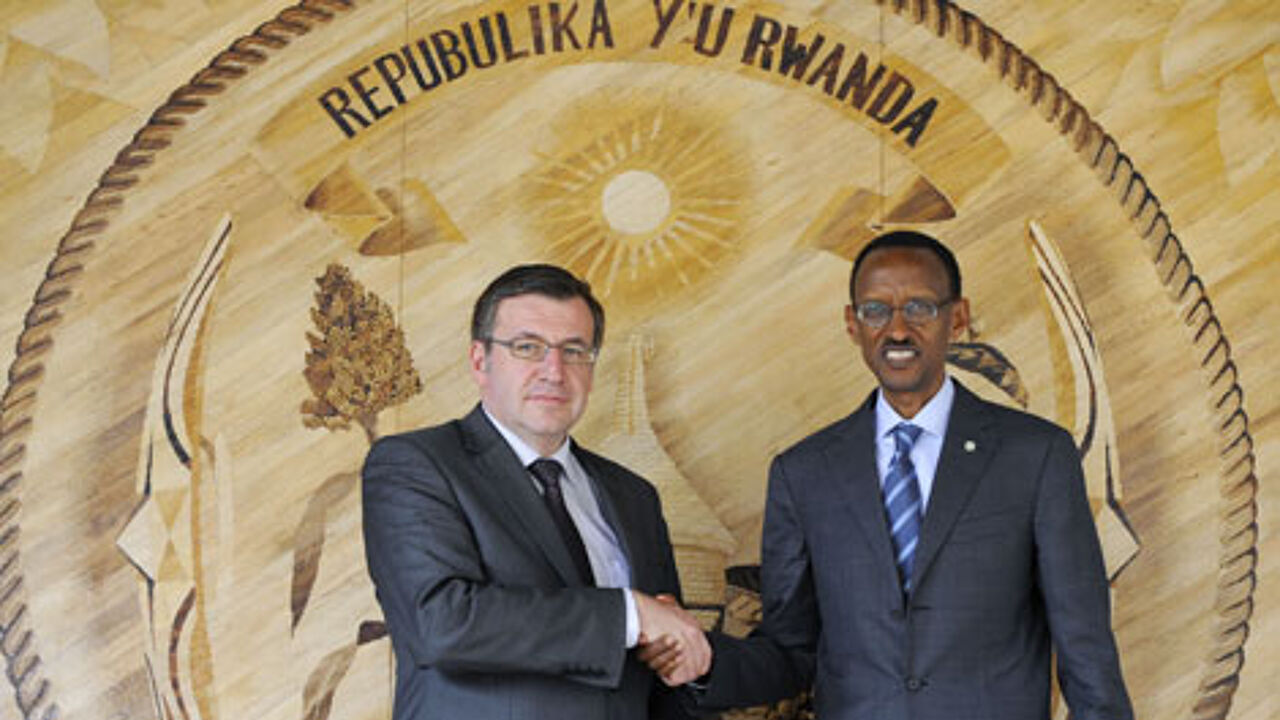 The Belgian Foreign Minister is currently visiting the Region of the Great Lakes.
Following the meeting Mr Vanackere told newsmen that he had had an open conversation with the Rwandan president without any taboos.
"We didn't shy away from a single topic". However, Mr Kagame reportedly did not enter into a discussion on the plight of the "génocidaires", those held responsible for the slaying of up to 800,000 Tutsis and moderate Hutus during the 1994 Genocide.
Mr Vanackere and President Kagame did discuss Rwanda's role in the Region of the Great Lakes and the rapprochement between Congo and Rwanda after years of conflict and tension.
Earlier in the week Mr Vanackere met with the Congolese President Joseph Kabila in Lubumbashi.
The 1994 Genocide, the flight of Rwandan Hutus to eastern Congo and Rwanda's economic interests in that area all blighted good relations between the two nations.
Mr Vanackere also raised the business climate in Rwanda, human rights and the political situation with President Kagame.
Presidential elections are held in Rwanda in August.
Mr Vanackere has meanwhile travelled on to Rwanda's southern neighbour, Burundi.