Henin dismisses Wickmayer
At the Australian tennis Open in Melbourne Justine Henin won her match against fellow Belgian Yanina Wickmayer. Henin now meets Nadia Petrova of Russia in the quarter-finals.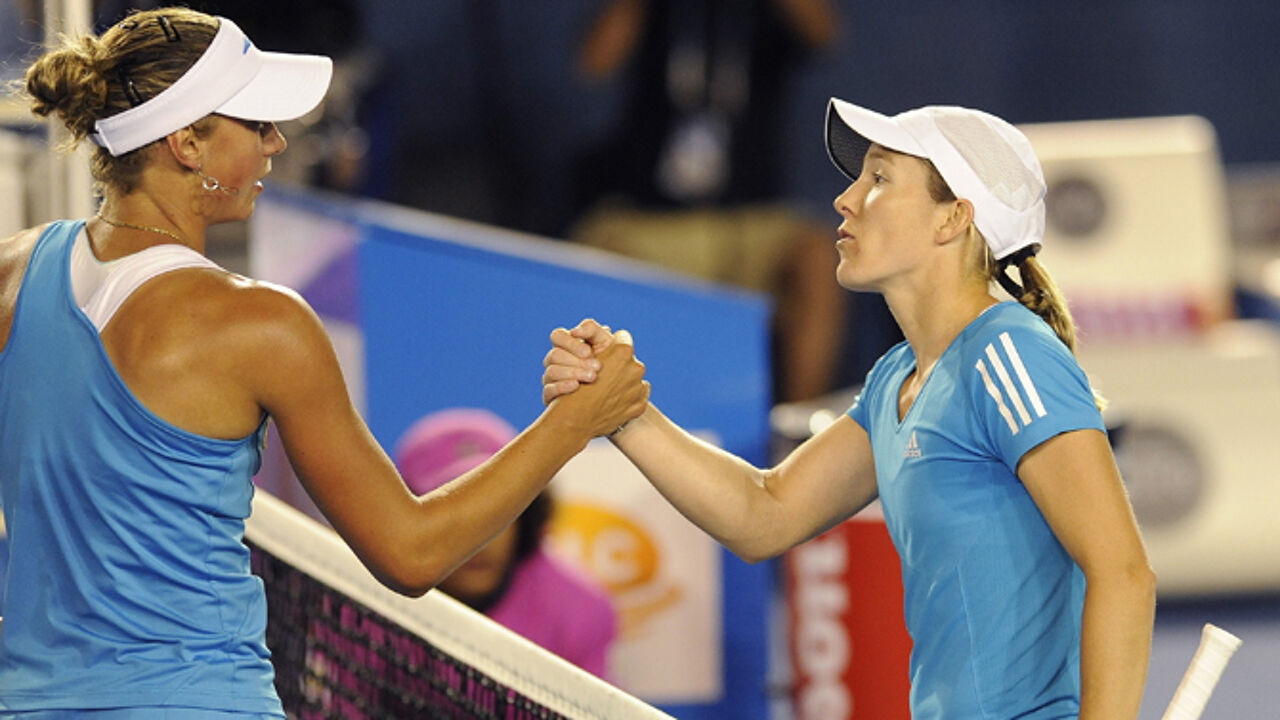 Justine Henin continued her impressive comeback to grand slam action with a 7-6, 1-6 and 6-3 win over fellow Belgian Yanina Wickmayer on Sunday.
She is now through to the quarter-finals of the Australian Open to play Nadia Petrova of Russia.

Henin, whose cool head during crunch moments has carried her to seven grand slam titles, saved three set points to force a tiebreaker before pouncing with three consecutive winners to seal the first set.
Henin, who beat fellow Belgian Kim Clijsters for the 2004 title, stumbled in the second, but broke Wickmayer early in the third and sealed the match with an aggressive serve-volley.
 
Henin now meets Russian who tripped up Clijsters
Henin next meets Russian Nadia Petrova, who knocked out third seed and French Open champion Svetlana Kuznetsova in three sets.
Justine Henin may be small in stature but what she lacks in size she makes up for in determination and her fairytale comeback is building momentum.
She beat fellow Belgian Yanina Wickmayer to reach the last eight in just her second tournament back from retirement.
Henin's next opponent is Nadia Petrova, who slaughtered U.S. Open champion Kim Clijsters on Friday then added the French Open champion Svetlana Kuznetsova to her list of victims on Sunday, winning 6-3, 3-6 and 6-1.