Social sector demonstrates in Brussels
Around three thousand trades unionists from the social sector took to the streets of Brussels on Tuesday to call for more jobs and better pay. They handed over a list of their demands for a new collective labour agreement to the Flemish Prime Minister Kris Peeters and the Federal Premier Yves Leterme (both Flemish Christian Democrat).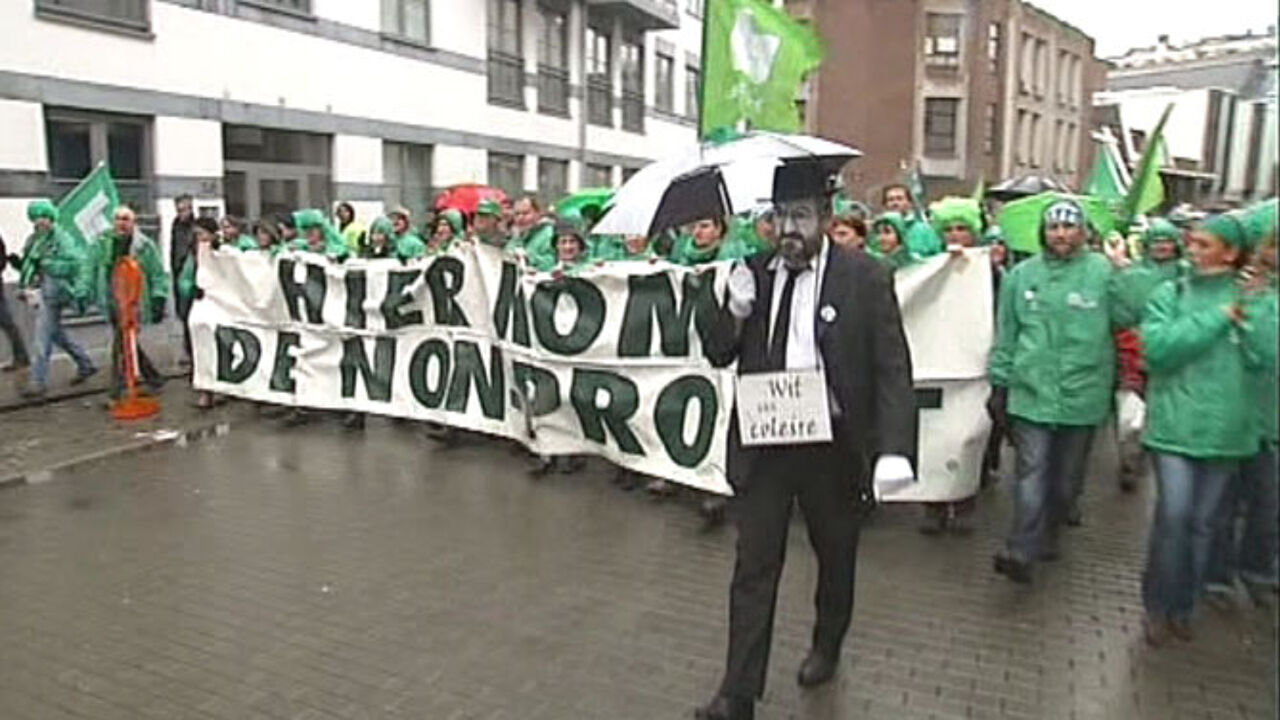 Trades union spokesman Gert Van Hees told the VRT that." We want quality, well-paid jobs."
"One of our most important demands relates to purchasing power."
"A second demand is for extra people to be taken on to relieve some of the pressure of work from existing staff and to widen the range of services we can offer."
The unions are well aware that a demand for greater purchasing power is likely to fall on deaf ears in these times of economic crisis.
"This is why we would be inclined to work on a five year plan, in order to give the authorities enough time to provide funding", Mr Van Hees added.
Meanwhile, Pia Stalpaert of the Christian trades Union ACV says that more personnel is needed in the social sector to help cope with an ever increasing workload.
Around 300,000 people work in the social sector in Belgium.