Kim Clijsters & Jada get own Barbie doll
The Clijsters Barbie doll was presented at the large International Toy Fair in Nuremberg, Germany. The Comeback Mama doll comes with a little Jada doll as well.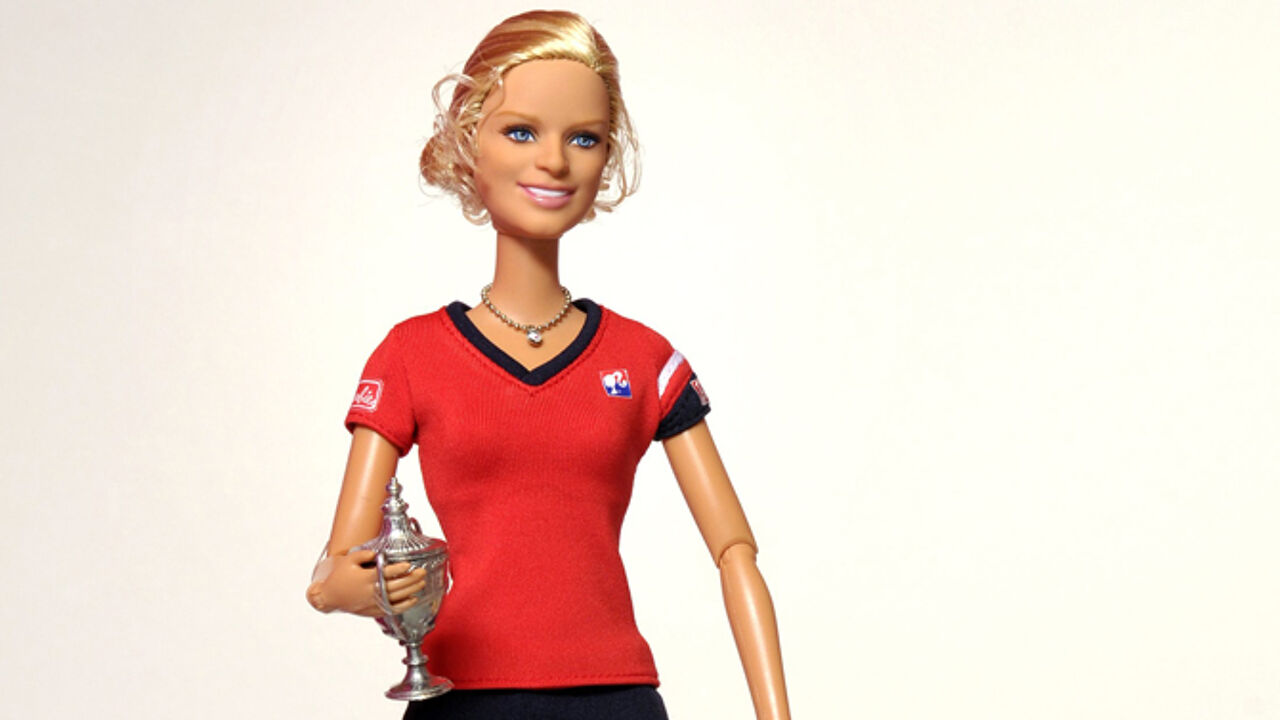 The Clijsters Barbie doll comes dressed in the tennis outfit that the tennis star from Limburg wore when she won the US Open last autumn. The outfit is even made from the same material as the original was made and the necklace contains a real crystal.
Next to the Clijsters Barbie doll at the International Toy Fair of Nuremberg is a Jada doll on her side.
The dolls are very exclusive and there are no plans to market the dolls in the retail sector.
Kim Clijsters is very proud to have a Barbie doll made in her image. "As a small girl I was always playing with my Barbie dolls and I took them with me everywhere I went," says the Belgian tennis star.
"I am proud that I can join the female icons that Barbie represents. I was also very happy with the version of Jada. My family means the world to me."
One comment: the Kim Barbie doll is scrawny. It is noticeably much thinner the real life Comeback Mom.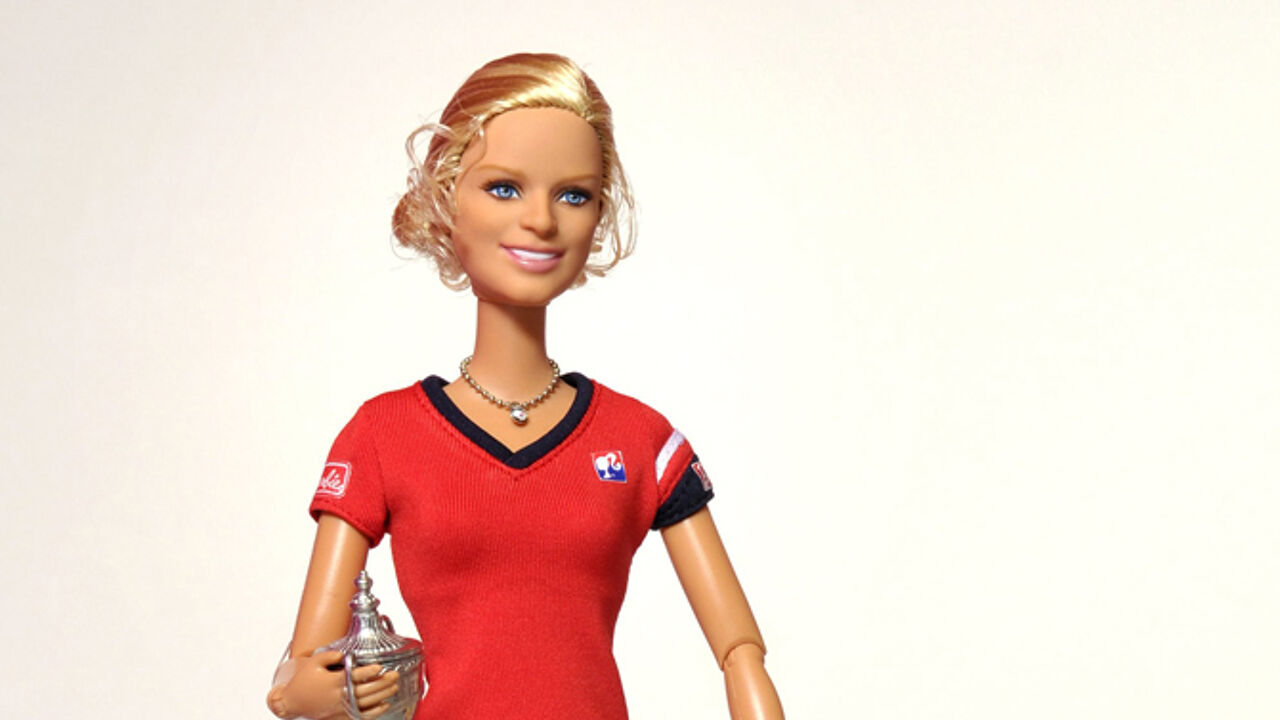 The International Toy Fair is the world's leading fair for toys, and hobby and leisure-time articles. For more on the fair visit the website here.