Investigation resumed at daybreak
At first light investigators set to work to examine the wreckage of the worst railway accident in Belgium since 1954. Eighteen people were killed when two commuter trains collided outside Halle station, south of Brussels, during the Monday rush hour.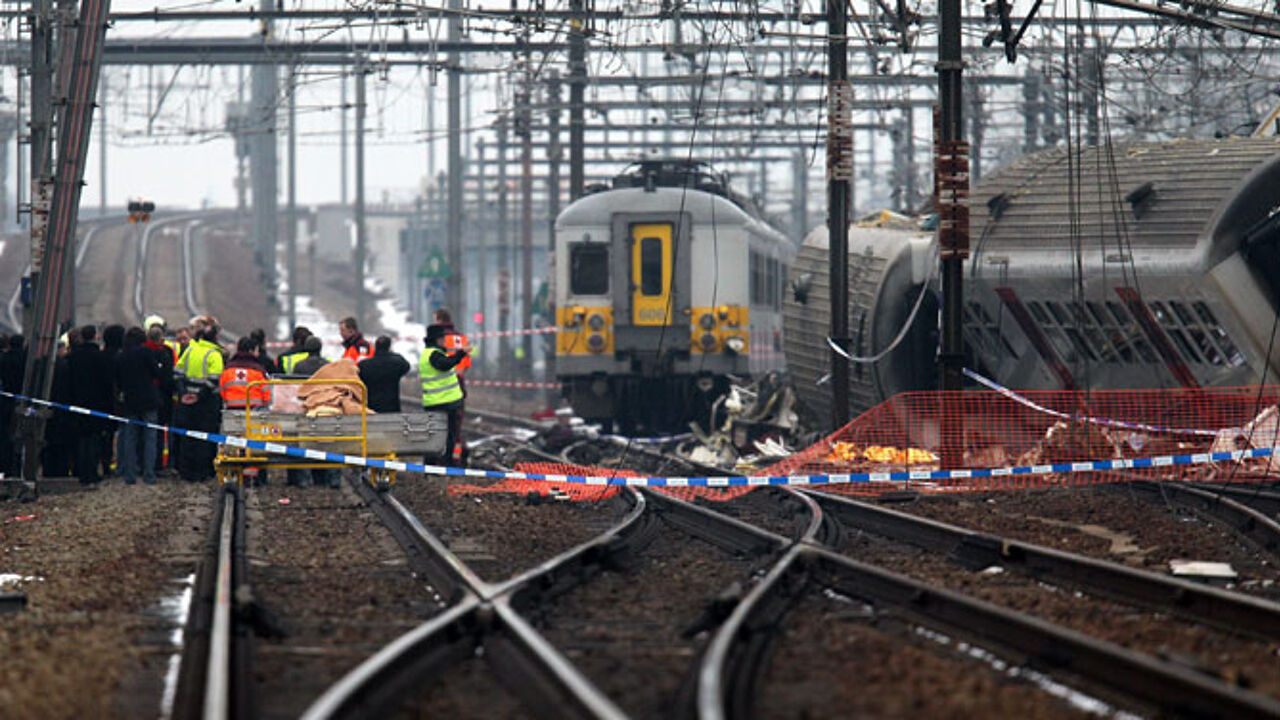 The wreckage of the two trains is being meticulously searched. It can't be ruled out that new victims will be found.
The search was called off last night after it became too dark.
Public prosecutors too are continuing their investigation with a view to finding the cause of the disaster.
The police cordoned off the site of the accident last night using police tape. All night members of the railways' own security team guarded the site.
People badly injured in the crash have been taken to local hospitals. The dead have been brought to the mortuary.
The government's crisis centre says that no further bodies will be found in the carriages, but it can't be ruled out that more victims will be discovered underneath the trains.
The police victim identification squad is at the scene.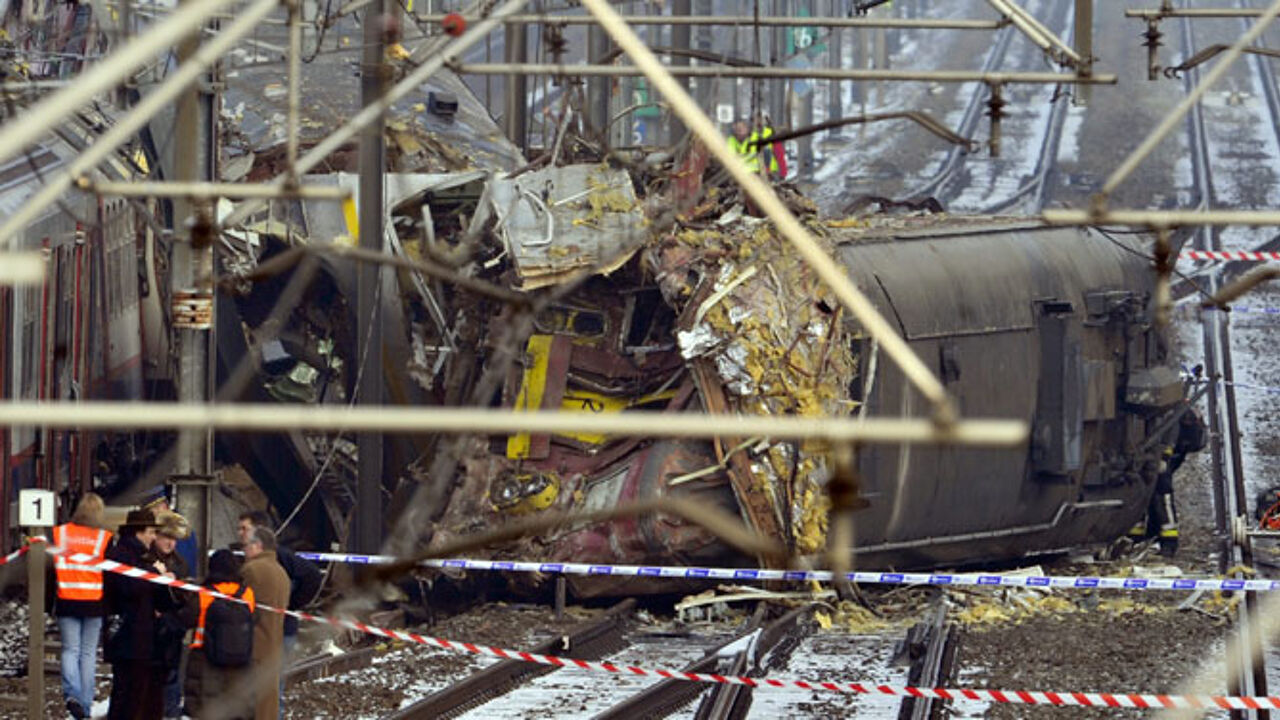 Driver survived crash
Public prosecutors also resumed their search for an explanation for what happened. Rail sources suggest that one of the trains ignored a signal at red. This has not yet been confirmed.
Officials are examining communications between the trains and signal boxes. The two trains' black boxes have been recovered.
The driver of the local train travelling from Leuven to Braine-le-Comte is believed to have driven through a red stop light. The driver was injured in the crash, but survived the accident.
He is in hospital and can be interviewed by investigators.
The driver is in his early thirties and has over a year's experience as a train driver.
As long as the investigation is underway the wreckage cannot be removed. This could take several days.
When the investigation is complete, the wreckage will be towed away and the rail track will be repaired. It is only at this point that rail services will be able to resume.
The disaster claimed 18 fatalities. Over 150 were injured. 11 are in a life-threatening situation.
Initial reports about a head on collision have been corrected. The first train hit the side of the second one.
Train services on the line Brussels - Halle will be severely disrupted or impossible for at least three more days.
 
Worst accident since 1954
The worst accident in Belgian rail history occurred in 1954 when a German train careered off the rails at Wilsele near Leuven. The cause of the accident was a points' failure. Twenty German soccer fans bound for the UK perished in this accident.